Main Content
Beth Havlik

Save Time

Stress Less

Love Your Home
Beth Havlik joined The Mike Brown Group in 2016 after being newly licensed in 2015. She'd previously worked for the Idaho Department of Labor for 8 years and says she decided to pursue a career in real estate because she, "Wanted a career that would challenge me and I knew real estate would do that. I also wanted a career that would allow me the flexibility to be there for my kids when they need me."
In her previous career, Beth mastered her organizational skills while dealing with businesses when they were applying for a tax credit. She was able to walk them through the entire process, which was great training for explaining the process of a real estate transaction to a client. Beth says, "My number one goal in serving my clients is making sure they feel comfortable in all aspects of the transaction. I do that by being available to answer questions when they arise and keeping in contact with my clients daily by phone, text or email."
Beth has deep roots in the Treasure Valley, having graduated from Centennial High School and then living in Meridian for over 10 years. One of her favorite things about Meridian is its family friendly atmosphere. She says, "It's a safe place with great schools and I love raising my kids here." Beth is very involved with her church, especially the youth group of which one of her sons is involved in.
When she's not working, Beth loves to cook and try new recipes. Reading is a passion of hers and she's always on the lookout for the next great book. She bowls in a league with her friends and jokingly says, "Even though we are NOT good, it's such great girl time." Volunteering each week in her son's school classroom is important to her and she's thankful being a Realtor allows her the flexibility to focus on her family while simultaneously building her real estate business.
If you're looking for a hard-working, diligent agent who believes every detail of a real estate transaction is important, give Beth a call. She'll ensure you'll have a great experience and help you with every step along the way.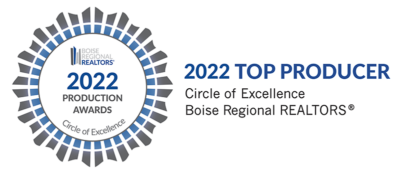 Circle of Excellence Production Award
Boise Regional REALTORS® Circle of Excellence Production Awards recognize REALTOR® members whose production volume reaches defined levels for the year as reported in the Intermountain MLS.
"Beth is a great realtor. Very conscientious and allows follows up on even the minor issues."
- Debbie Chrysler
"Beth Havlik (and her business partner Guy Ouwehand) are exceptional Realtors who deserve the highest possible rating. Beth represented us in purchasing our dream home in Idaho. From the very first moment we met Beth, she provided an exceptional level of attention to our transaction, with no details overlooked. Above and beyond her technical and interpersonal skills, Beth is someone who TRULY cares about her clients. She wants her clients to find success, and consistently goes above and beyond for her clients. Now that we own our dream home and the deal has concluded, Beth (and her business partner Guy) continue to provide exceptional customer service and assistance, which truly shows their character and level of care. Buying a home can be a daunting process. It's important to have a Realtor with deep local experience AND the skills to get the deal done. Thanks to her level of care and willingness to troubleshoot at a moment's notice, Beth made the process stress free for us. We give Beth and Guy our highest possible recommendation. Thank you, Beth and Guy!"
- Ian L.
"Great experience with this company. We probably looked at 20 houses before deciding on the one we bought. Beth took care of everything. All I had to do is make the decision on several things. Very professional and fast. We closed in 3 weeks. Thanks Beth and Mike Brown Real Estate Group!"
- Perry Pruitt
"Beth was the agent for the listing and sale of our older home and purchase of a new home. Beth handled the transactions in a very professional way. We feel that the advice she gave in both situations was very helpful. We have owned several homes around the Country and Beth is the best agent we have worked with."
- Donald & Linda Hilton
"Our agent Beth Havlik went above and beyond when selling our house. We have used Beth in the passed and knew she was up for selling our home as we moved out of town. Even during the bumpy road of inspections and misinformation on repairs she stuck with it and kept us calm and informed. Beth is truly they only relator I would recommend in the Treasure Valley."
- Satisfied Nampa Sellers
"Beth Havlick is a really great agent to work with. She is available for any questions and is very responsive. The whole team is great!!"
- Debbie C
"Had the best experience with Mike Brown group as Beth Havlik as my realtor. Upbeat and happy to assist with everything I needed help with."
- Robert Oldham
"Beth Havlik is amazing. We had an out of town client relocating to her market. We were fortunate enough to find such a great agent to help them out. Beth was spectacular. I wish she would move to Frisco, TX and work with our firm. On second thought. Why don't we open another market in Boise and have her run it. Now I think I'm on to something. Anyways. Beth is awesomeness"
- Acquisto Real Estate
WHEN YOU'RE READY
I'M HERE FOR YOU
CREATE
We will create a strategy for buying or selling your home and get you moving.
CLOSE
Whether you bought or sold, we can't wait to celebrate with you!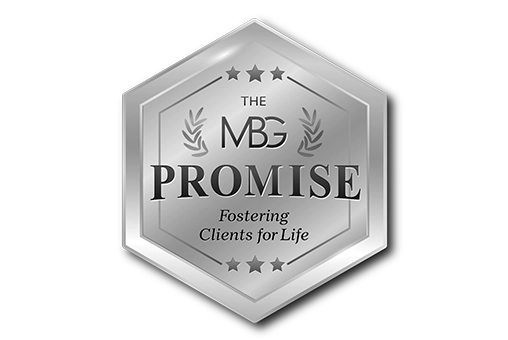 When it's time to buy or sell your home, you want to know you're in the right hands with someone you can trust.
We promise to help you navigate the process with ease and be with you beyond the closing. You will have someone you can count on for years to come.
Get in touch with an agent to start your journey home.