Main Content
Sam Hasslbauer

Save Time

Stress Less

Love Your Home
Sam Hasslbauer works at The Mike Brown Group as its Director of First Impressions. She will be the first to greet guests and is the smiling voice people will hear when they call our offices.
Sam begins her day by enjoying a cup of coffee while sitting outside, enjoying a moment of peace. She enjoys doing a creative pursuit daily, such as painting, playing a board game, or baking.
She admits to having a green thumb, having over 50 houseplants, and a garden at her residence. Interestingly, when she was younger, she wanted to live on a farm and take care of animals. But, back then, she didn't have the same passion for plants as she does now.
Sam describes herself as being a social butterfly, being able to make friends with anyone. She's also an avid reader, exploring ways to improve herself while bringing out the best in others.
She describes herself as being happy, genuine, and resilient. Her work colleagues say she's energetic, motherly, and funny.
When she's not working, she enjoys biking the Greenbelt, playing games of all varieties with friends, and exploring restaurants. Not to mention playing with her rescued Golden Doodle, Copper, whom she affectionately refers to as her "fur baby."
The environment and sustainability are a couple of causes she's passionate about, and she does her part by limiting plastic use and shopping local, organic.
She hopes to someday see a big cat in the wild and wants to find a non-profit she can volunteer with locally. And if she could be anywhere right now, she'd be someplace tropical. But for now, you'll find her providing a great first impression to those visiting or calling our offices.
WHEN YOU'RE READY
I'M HERE FOR YOU
CREATE
We will create a strategy for buying or selling your home and get you moving.
CLOSE
Whether you bought or sold, we can't wait to celebrate with you!
The Mike Brown Group has put together a handy, informative relocation guide for those moving to Boise or to one of the great surrounding communities in the Treasure Valley. It's great resource for those just setting into southwest Idaho and all that is has to offer – even longtime residents!
Get The Guide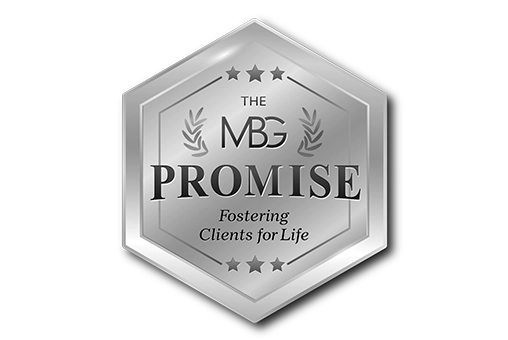 When it's time to buy or sell your home, you want to know you're in the right hands with someone you can trust.
We promise to help you navigate the process with ease and be with you beyond the closing. You will have someone you can count on for years to come.
Get in touch with an agent to start your journey home.