Nestled into the base of the foothills, stretching to the desert landscape of the great wide open; it's a place where urban city vibes and recreation life collide. Boise, the City of Trees and the pulse of the Treasure Valley, is unlike any other. Locally sourced restaurants, gourmet marketplaces, and coffee shops are just a few of the details that welcome you to love where you live.
Robust in numbers with a small-town feel, enjoy the nightlife of downtown or the meditative calm of taking a stroll next to the river along the greenbelt. From pockets of craftsman-style neighborhoods and homes infused with character on the bench to hillside homes and metro living, there's a community you belong to, and we are here to help you find it.
Explore the unexplored and find your next perfect place to call home.
Boise Highlights
City of Trees
Lucky Peak State Park
Ridge to Rivers Trail System
Zoo Boise
Boise State University
Basque Center
Boise River Greenbelt
Historic District
Extra Mile Arena
JUMP
90+ Parks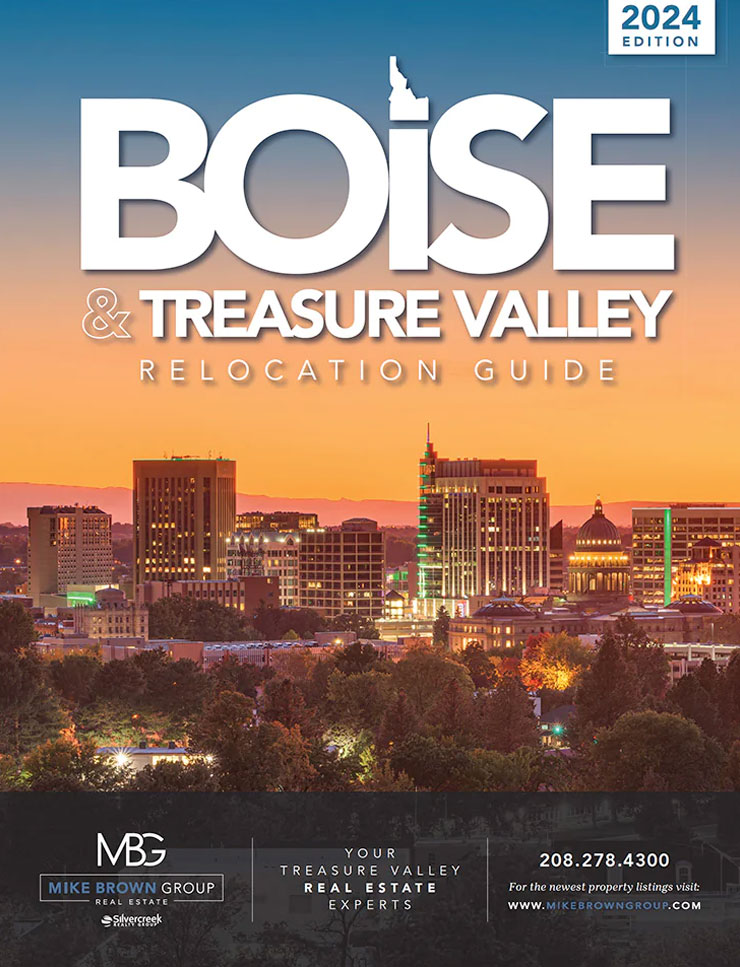 Relocating to a new area is an exciting journey filled with possibilities and unknowns. At the Mike Brown Group, we want to provide you with the necessary resources to ensure that you will feel empowered in your next big move. Our relocation guide is your detailed tour of the Treasure Valley communities and the amazing experiences within them. We invite you to explore, discover, and love where you live!
BOISE &
THE TREASURE VALLEY