Ten miles west of the city center and minutes from the gateway to the mountains, Eagle is a quaint bedroom community with picturesque scenery, dreamy acreage sprawls, and luxury living. With Bodacious BBQ, breweries, and eclectic dining, Eagle has quickly become a destination hot spot for goodness.
One of the smallest populations in the Treasure Valley offers one of the largest year-round playgrounds. Over 500 acres bordering the north and south channels of the Boise River, Eagle Island State Park welcomes people of all ages to basque in the sun, play in the snow, and coming soon… camping!
Whether it's for an afternoon, a date night, or a weekend– we encourage you to play, stay, and enjoy all the things that make Eagle a special place on the Treasure Valley map.
Eagle Highlights
Banbury Golf Course
Eagle Fun Days
Eagle Island State Park
Gateway Parks
3 Horse Ranch Vineyard
Greenbelt
Velodrome Bike Park
Eagle Bike Park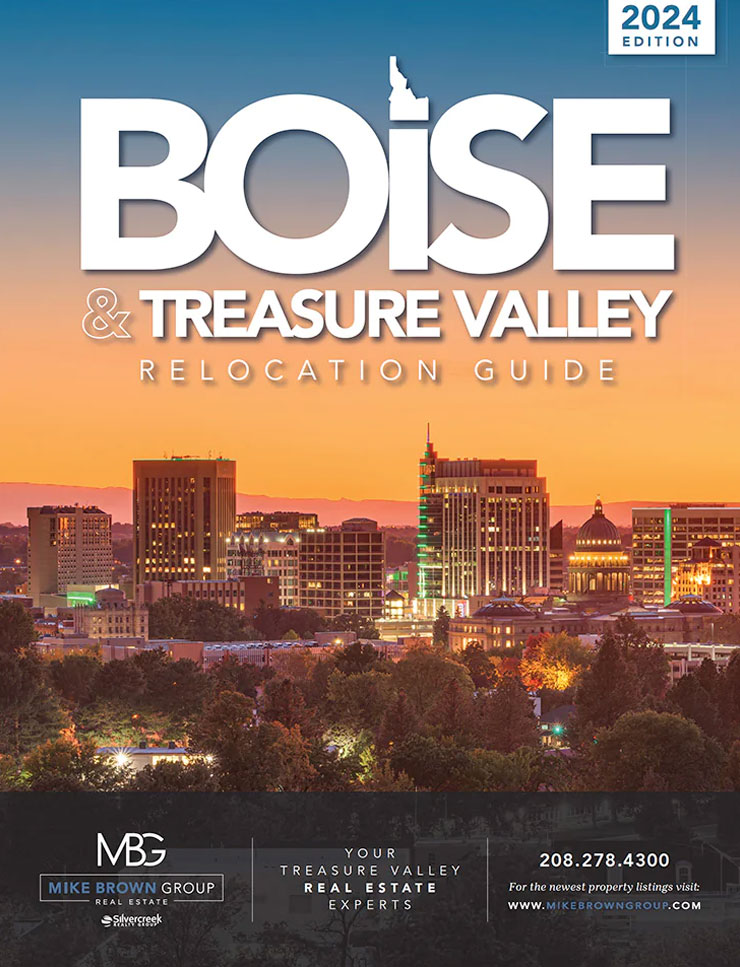 Relocating to a new area is an exciting journey filled with possibilities and unknowns. At the Mike Brown Group, we want to provide you with the necessary resources to ensure that you will feel empowered in your next big move. Our relocation guide is your detailed tour of the Treasure Valley communities and the amazing experiences within them. We invite you to explore, discover, and love where you live!
Get the Guide
BOISE &
THE TREASURE VALLEY