Named after the poet and abolitionist John Greenleaf Whittier, the pint-size city of Greenleaf, is the perfect unification of farmland, cotton candy sunsets, and solitude. With a population of just over 800, it's no wonder the famous Nathan's Greenleaf Cafe is a local delight and a neighboring destination. Whether you are looking for a diner dive to experience or in the mood for a peaceful drive– the caring city of Greenleaf should be a pushpin on the map of places to explore!
Market Report In Greenleaf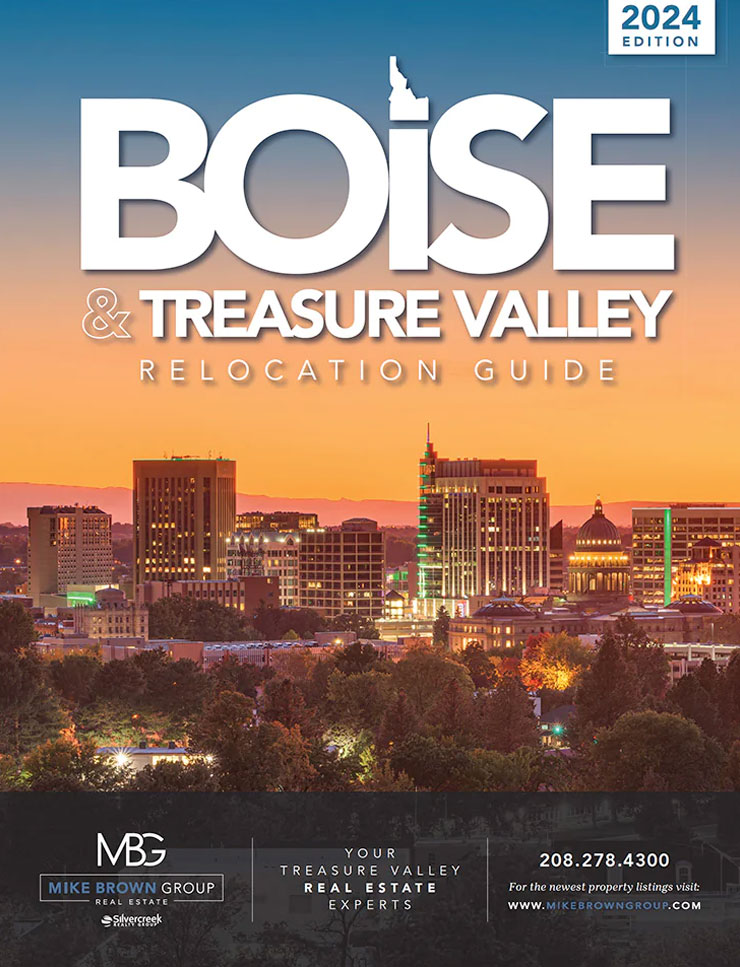 Relocating to a new area is an exciting journey filled with possibilities and unknowns. At the Mike Brown Group, we want to provide you with the necessary resources to ensure that you will feel empowered in your next big move. Our relocation guide is your detailed tour of the Treasure Valley communities and the amazing experiences within them. We invite you to explore, discover, and love where you live!
BOISE &
THE TREASURE VALLEY