Tucked away from the hustle of it all, Kuna (Q-Nah) is a destination city with places to experience and a gobsmacking landscape to discover. Travel 18 miles southwest of downtown Boise and you will find a creek to float, birds of prey to watch, and caves to explore. Every piece of land in the entire state of Idaho leads us back to Kuna, Idaho's initial point of reference, located on top of the butte, measured by a brass survey marker. While you're there, take a minute to enjoy the 360-degree breathtaking view of the Snake River Plain.
Local eateries, a popular family farmstead, and growing neighborhood developments invite you to envision calling Kuna, home.
KUNA HIGHLIGHTS
Farmstead Family Farm
Birds of Prey
Black's Creek Public Shooting Range
Falcon Crest Golf Course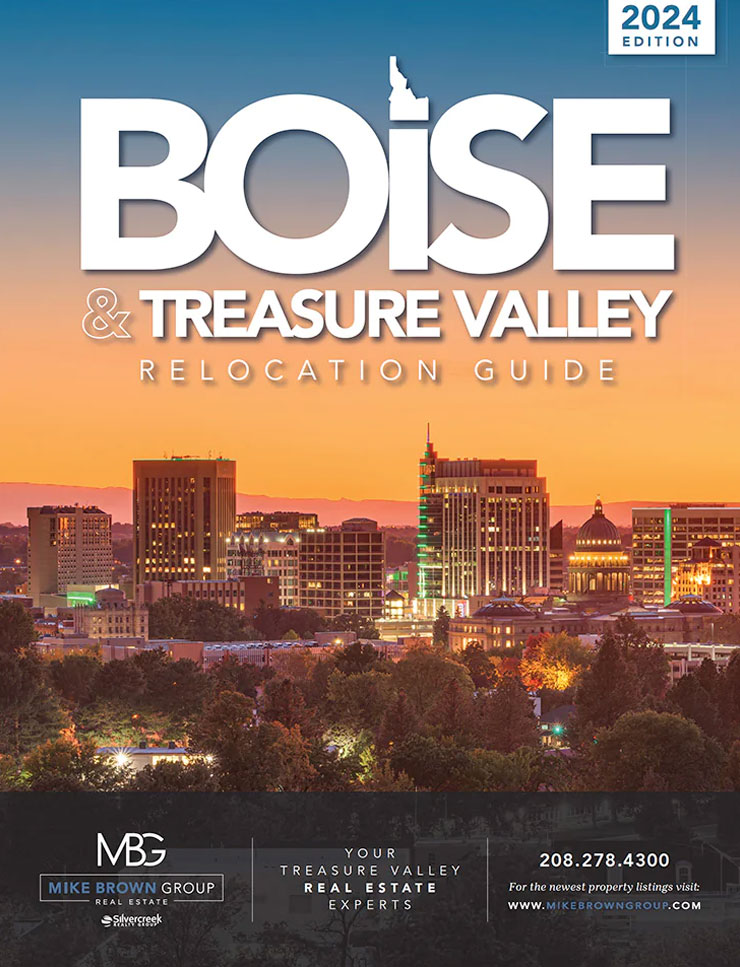 Relocating to a new area is an exciting journey filled with possibilities and unknowns. At the Mike Brown Group, we want to provide you with the necessary resources to ensure that you will feel empowered in your next big move. Our relocation guide is your detailed tour of the Treasure Valley communities and the amazing experiences within them. We invite you to explore, discover, and love where you live!
BOISE &
THE TREASURE VALLEY