One of the fastest-growing cities in the country and the second largest city in the state of Idaho, Meridian encompasses the innocence of neighborhood block parties with a twist of shopping, convenient dining, and the excitement of Friday night lights. Robust in size while still staying true to the intrinsic desire of a connected community.
The action-packed vibe of North Meridian gives way to open spaces and city views on the South Meridian rim. Expanding neighborhood developments and loft-style living, from Bellagio fountains at The Village to whiskey bar evenings on Main St, it's where the classic old greets the ever-changing new.
Meridian Highlights
The Village at Meridian
Top Golf
Roaring Springs
Wahooz
Orchard Park
Spurwing Golf Course
Cherry Lane Golf Course
Scentsy Commons
Market Report In Meridian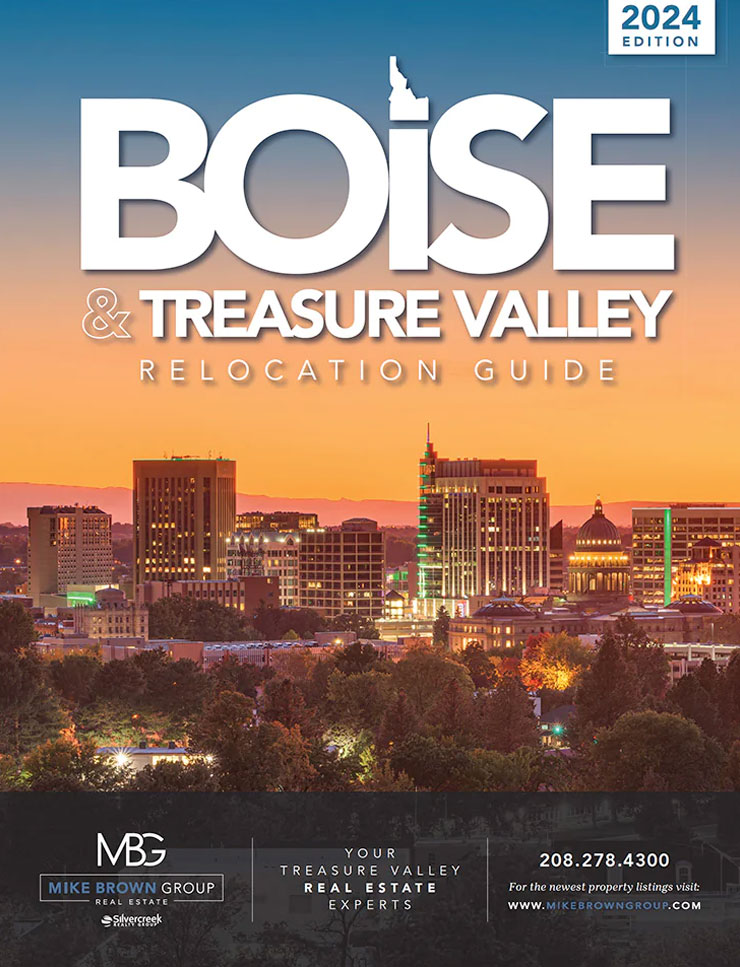 Relocating to a new area is an exciting journey filled with possibilities and unknowns. At the Mike Brown Group, we want to provide you with the necessary resources to ensure that you will feel empowered in your next big move. Our relocation guide is your detailed tour of the Treasure Valley communities and the amazing experiences within them. We invite you to explore, discover, and love where you live!
BOISE &
THE TREASURE VALLEY