The third largest city in the state of Idaho and ranked the 14th fastest growing city in the country, Nampa is the perfect blend of city, country, and culture. The vibrancy of downtown is undeniably enticing– local breweries, gourmet tacos, and a Flying Coffeeshop will satisfy your taste buds and fill your spirit with goodness. Spend your day taking in the sun lakeside or kick back and relax during a wine tasting at Ste. Chapelle.
Stretching both north and south on either side of the interstate, there is nothing this city doesn't offer. Stop and shop at the Treasure Valley Marketplace or enjoy a culinary experience at Brick29. Whatever your heart desires, there is a place and space waiting for you.
Nampa Highlights
Ford Idaho Center
Treasure Valley Shopping Center
Lake Lowell
Northwest Nazarene University
Rollerdrome
Snake River Stampede
Deerflat National Wildlife Refuge
Warhawk Air Museum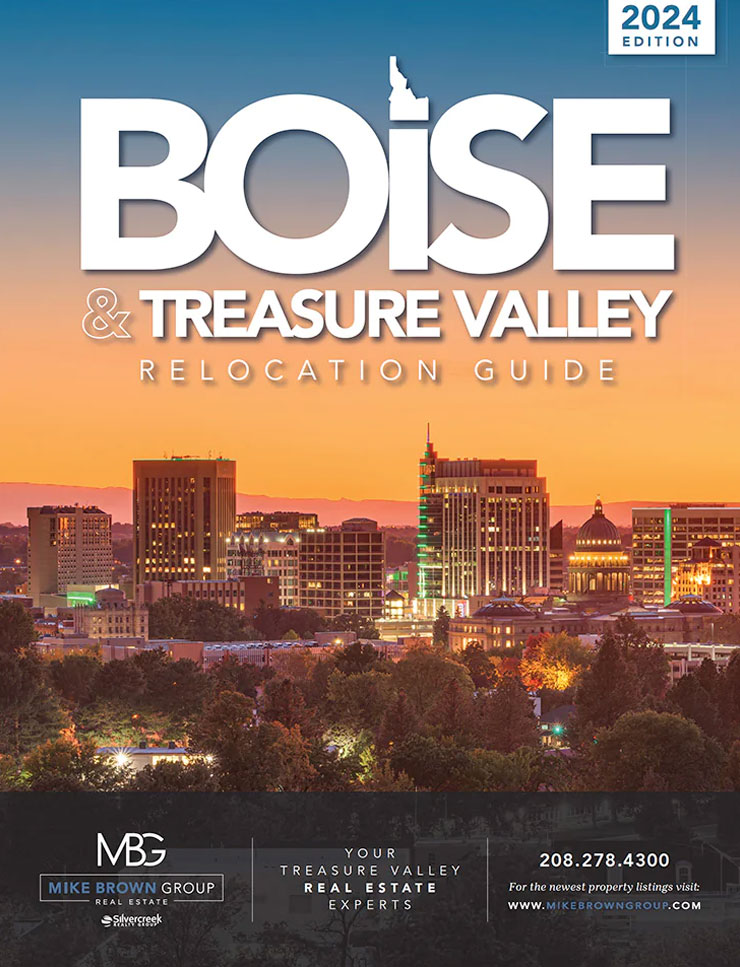 Relocating to a new area is an exciting journey filled with possibilities and unknowns. At the Mike Brown Group, we want to provide you with the necessary resources to ensure that you will feel empowered in your next big move. Our relocation guide is your detailed tour of the Treasure Valley communities and the amazing experiences within them. We invite you to explore, discover, and love where you live!
BOISE &
THE TREASURE VALLEY