Located in the conjunction of the Boise River and Snake River, Parma has transformed the desert into a farming mecca. This compact city offers a different way of life. Rich in heritage that is still prevalent today. Large acreage spreads without the large home price, recreation in every direction, and a stone's throw away from the neighboring cities. Tap into your curiosity about farm life or explore the replica of the original Fort Boise, which lies below the water of the snake river; whatever your reason is to visit, Parma welcomes you!
Parma Highlights
Apple Lucy's
Old Fort Boise Park
Parma Ridge Winery
Parma Rod and Gun Club
Schwartz Sturgeon Pond
Parma Motor-Vu Drive-In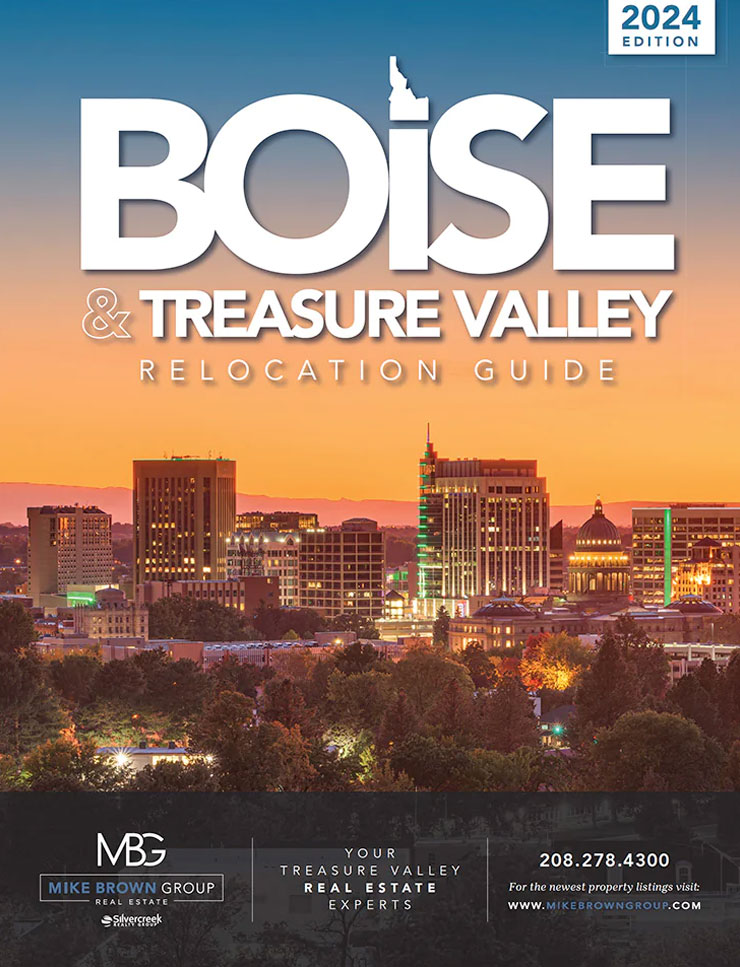 Relocating to a new area is an exciting journey filled with possibilities and unknowns. At the Mike Brown Group, we want to provide you with the necessary resources to ensure that you will feel empowered in your next big move. Our relocation guide is your detailed tour of the Treasure Valley communities and the amazing experiences within them. We invite you to explore, discover, and love where you live!
BOISE &
THE TREASURE VALLEY