Named after the star on the schoolhouse, a guide for those traveling east to west in the 19th century, the city of Star continues to be a beacon of light on the goodness that comes from a tight-night community. In seven square miles that stretch from Ada county to Canyon county, what was once a small population of just over 500 has exploded to roughly 13,000.
Star offers a small-town country vibe with city-life opportunities. Just as the population has grown, the city landscape has grown with it– new faces of businesses and restaurants, gorgeous neighborhood developments bordering Boise river recreation, and convenient highway access to Eagle, North Meridian, and Middleton.
Star Highlights
Star Riverwalk Park
Sol Invictus Vineyard
River Birch Golf Course
Firebird Raceway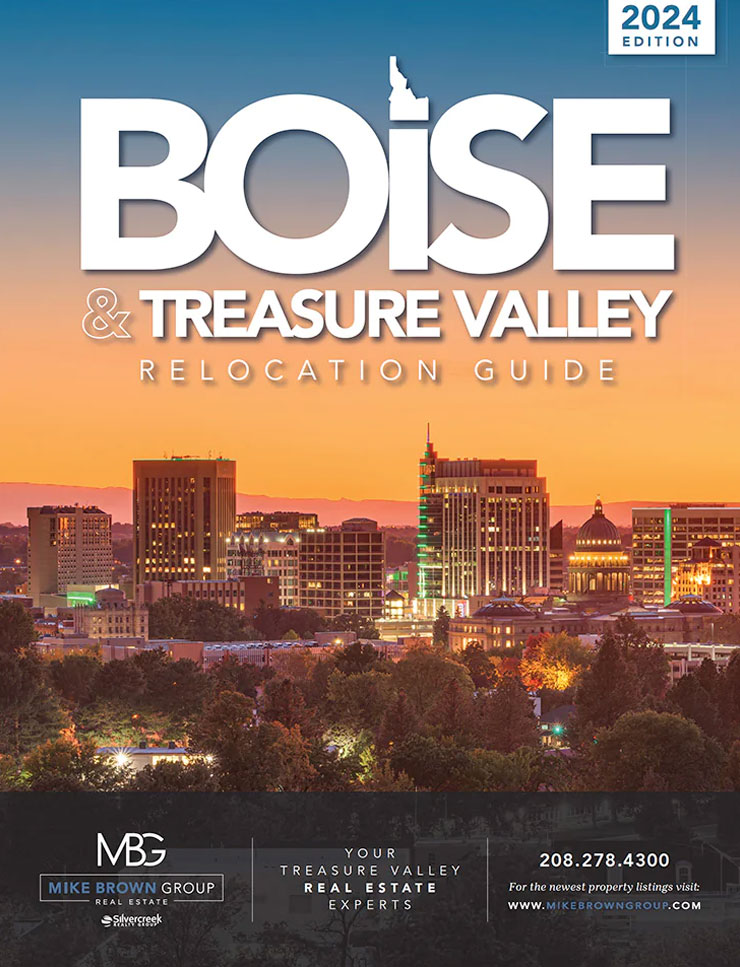 Relocating to a new area is an exciting journey filled with possibilities and unknowns. At the Mike Brown Group, we want to provide you with the necessary resources to ensure that you will feel empowered in your next big move. Our relocation guide is your detailed tour of the Treasure Valley communities and the amazing experiences within them. We invite you to explore, discover, and love where you live!
Get the Guide
BOISE &
THE TREASURE VALLEY