In this guide, we'll share 10 important things you need to know about homeowners insurance.
The real estate market in Boise has skyrocketed over the past five years, and if your homeowners policy hasn't been updated correctly, you might be left to pay for certain damages yourself.
Thankfully, you aren't alone when it comes to protecting your home and everything in it. We recently spoke with State Farm Agent Corry Perkins, a trusted Boise native with over 40 years experience in the insurance business.
He shared valuable insights about the insurance industry as a whole. After reading this list, you'll know which questions to ask so you keep the right amount of coverage.
Here's what we learned after meeting with Corry Perkins: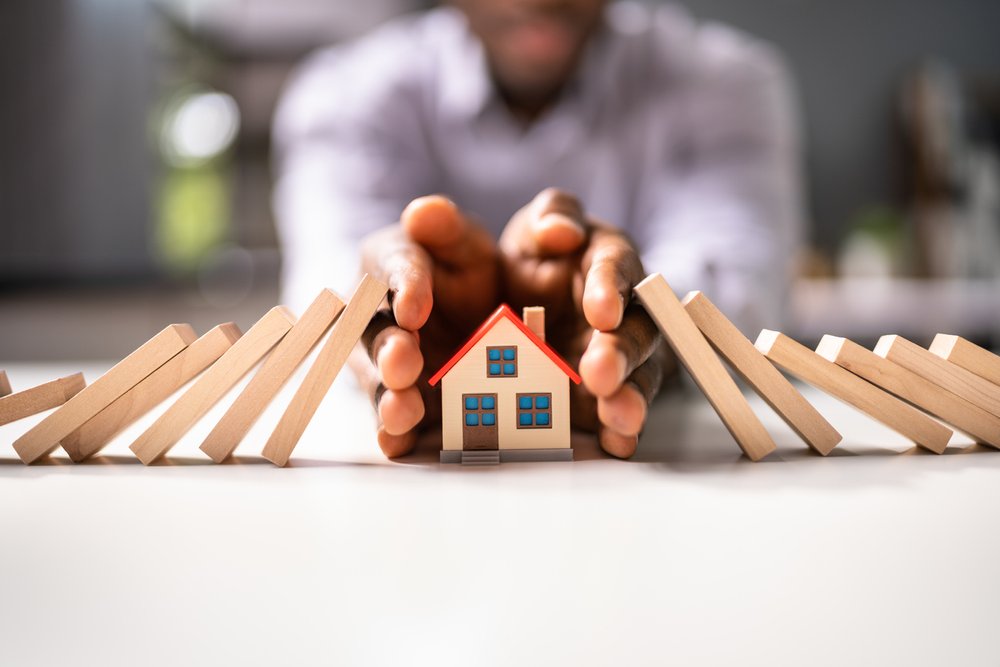 1. Not all insurance policies are created equal
One common belief about insurance is that a policy is a policy, or in other words, that a loaf of bread is a loaf of bread.
That's wrong.
Every insurance company offers something different, and finding the lowest monthly premium might not cover what you need it to cover. 
When you're shopping for a homeowners insurance policy, you need to ask your insurance agent questions about deductibles, coverage limits, and items that aren'tincluded with your policy.
The lowest monthly payments usually come with high deductibles, some reaching $5,000, $10,000, or more. If you need to file a claim, your insurance provider won't step in to pay for losses until you've paid the full deductible amount out of your own pocket.
This strategy is fine if you've set money aside in an emergency fund, but if you haven't, paying that big deductible could put you in a painful financial situation.
To avoid an insurance surprise, make sure you know exactly what it will cost you to replace your home and everything in it.
2. Your policy guards against inflation… to a point
What happens to your home if you bought it at $300,000 but the market changed and now it's worth $450,000? That's a big equity gain!
According to Corry Perkins, "Every insurance company that I know of has a built-in Inflation Guard Index in the policy. So every year, a client can expect their policy to go up 3-5% without having to call their agent to increase coverage. 
That's just going to happen. They don't have to do anything. They don't have to call an agent, but again, it's usually limited to that 2-4%. 
Well, Boise's housing market went up 40%! So even with a company's automatic inflation guard coverage, it's woefully inadequate. 
And if you don't have an agent that is on top of the market, is on top of home values, and is contacting their clients, they could be underinsured at no fault of their own.
[Clients] just figure that their insurance company is doing it all. Well, not the case."
Key Takeaway:You need to call your insurance agent if your home has increased in value by more than 3-5% since you bought it. Be safe and make sure you have enough coverage!
3. Things normally covered by homeowners insurance 
Remember, every insurance policy is different, but some items should be covered automatically.
Pools
Hot tubs
Detached buildings
Lawnmowers
Replacement value of your home
4. Things your homeowners insurance might not cover
Some of your items might fall outside the scope of your homeowners policy, meaning you'll need to contact your agent for separate coverage. Here's a look at some of the categories you should ask your agent about:
Guns
Jewelry
Workout equipment
Recreational gear
Boats, campers, RVs and trailers
Added buildings, like detached garages, barns, etc
ATVs, jet skis, snowmobiles, golf carts, and other toys
Golf carts, mountain bikes, road bikes, and E-bikes
Nice furniture
Garage tools
Imported marble countertops
Exotic hardwood flooring
Premium crown molding
5. Land value isn't covered by insurance
Let's imagine for a moment that you've just purchased a $400,000 home on a half-acre lot. You call your insurance agent to get a homeowners policy, but they only insure the property for $350,000. But why?!
Consider this: land doesn't burn up or float away. Your homeowners policy is designed to replace your home and the things you put in it. Land cannot be replaced, so the value of your lot usually isn't calculated into your coverage amount.
6. How to cover your collectibles
Collectibles and other expensive items usually start with low default coverage limits.
If you're like most Idahoans, you probably have a gun collection. The typical homeowners policy usually starts out with a replacement limit of $1,500 for one any gun and a $2,500 aggregate limit.
That means if your shotgun gets stolen, the most an insurance company will pay you is $1,500! To increase your coverage for guns, or any other valuables in your home, you need to add a special document to your homeowners policy called a "writer."
7. What is a writer?
Simply put, a "writer" is a way to add customized coverage to your homeowners policy for the collectibles you own.
Your insurance agent might not ask about these expensive belongings when setting up your policy, so it's important to be proactive.
Don't make the mistake of assuming that all your belongings are automatically covered! Getting a writer is the only way to increase your coverage and make sure you have the right coverage for everything you own.
8. How to add a writer to your homeowners policy
Do you collect rare baseball cards, old video games, art pieces, signed musical instruments, antique jewelry, expensive tools, or other hard-to-replace items?
If so, call your agent to tell them how much your valuable items are worth.You may need to have some items appraised, and your agent should be able to guide you through that process.
Types of Writers You Can Ask For
Firearms writer
Sports Equipment writer
Jewelry writer
Instrument writer
Tools writer
9. It's important to keep fireproof records
In a fire claim, most insurance companies will not replace your items unless you can provide proof of ownership. Let us say that again:
If your home catches on fire, most insurance companies will not replace your belongings unless you can prove that you owned them. 
This means you need to have fireproof records. Photos are the best way to provide proof of ownership, followed by sales receipts or even the original packaging that your items came in.
Receipts and boxes are easily damaged in house fires, though, which means going through your home to take pictures of everything is the safest way to make sure all your items will be accounted for.
Open closets to take pictures of your ties, dresses, suits, shoes, hats, bags, etc. Take pictures of all your rooms while standing in each of the corners, capturing all the furniture, electronics, rugs, and decor that might need to be replaced.
Do you have expensive cookware or knife sets? Open the drawers and cabinets in your kitchen and take pictures of everything you would want to replace.
Pro Tip: Keep photos stored in multiple places, and consider leaving a flash drive with your insurance agent. This adds another layer of safety to make sure you don't lose copies.
10. The most common homeowners claim
Believe it or not, sewer and drain backups are one of the most common reasons people file claims against their homeowners policy. Gross, right?
Water damage can easily become very expensive to repair, and if you went with "the lowest possible monthly payment" plan, there's a good chance you might be responsible to pay for this repair out of your own pocket.
Closing
As local real estate experts, we're here to make sure you love where you live. If you've followed the real estate market trends in Idaho, you know the Boise real estate market has evolved since the start of the pandemic.
Homes everywhere are going up in value, and while building equity is great, it also means you have more to protect. Do yourself a favor and call your insurance agent to make sure you have all the right coverage.
And if you're ever in the market to move, our team of real estate professionals are ready to make sure you get a great deal. Call our offices today at 208.278.4300.