Tree-lined streets, desert sky sunsets, or living steps away from the foothills– there is a perfect place calling you home. From the wide open spaces of Wilder to the chic urban vibe of East Boise, city borders give way to new landscapes of things to enjoy and experience.
Whether you are searching for a pre-loved home or a fresh start, with an added touch of who you are, in a semi-custom home, we are here to help you plant your roots in the community to which you want to come home.
TREASURE VALLEY
COMMUNITIES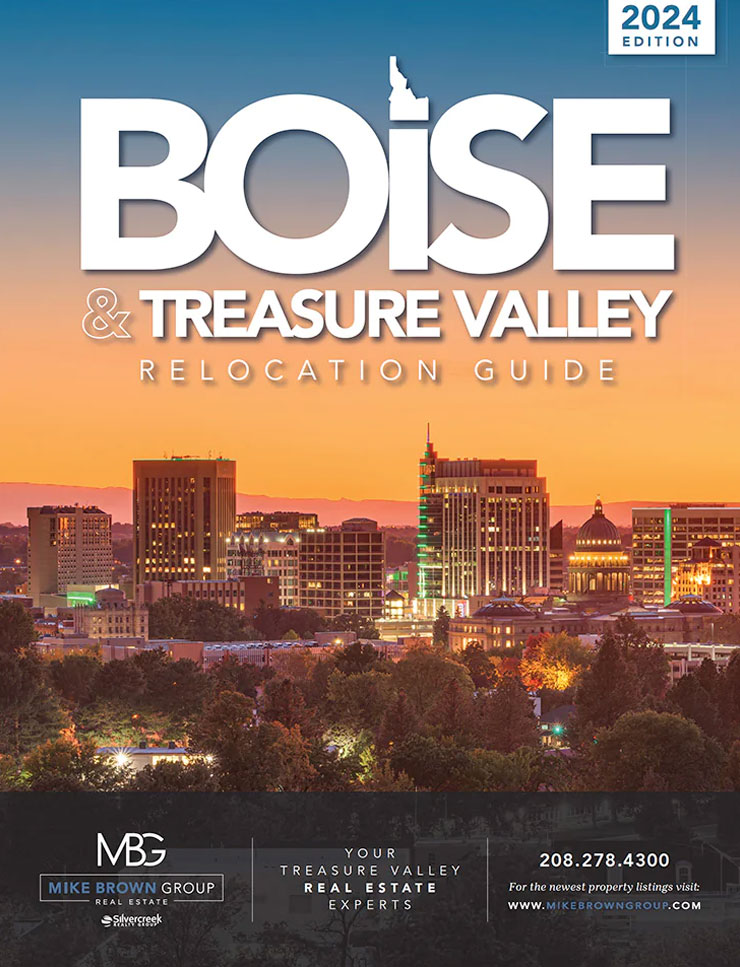 Relocating to a new area is an exciting journey filled with possibilities and unknowns. At the Mike Brown Group, we want to provide you with the necessary resources to ensure that you will feel empowered in your next big move. Our relocation guide is your detailed tour of the Treasure Valley communities and the amazing experiences within them. We invite you to explore, discover, and love where you live!
Get the Guide