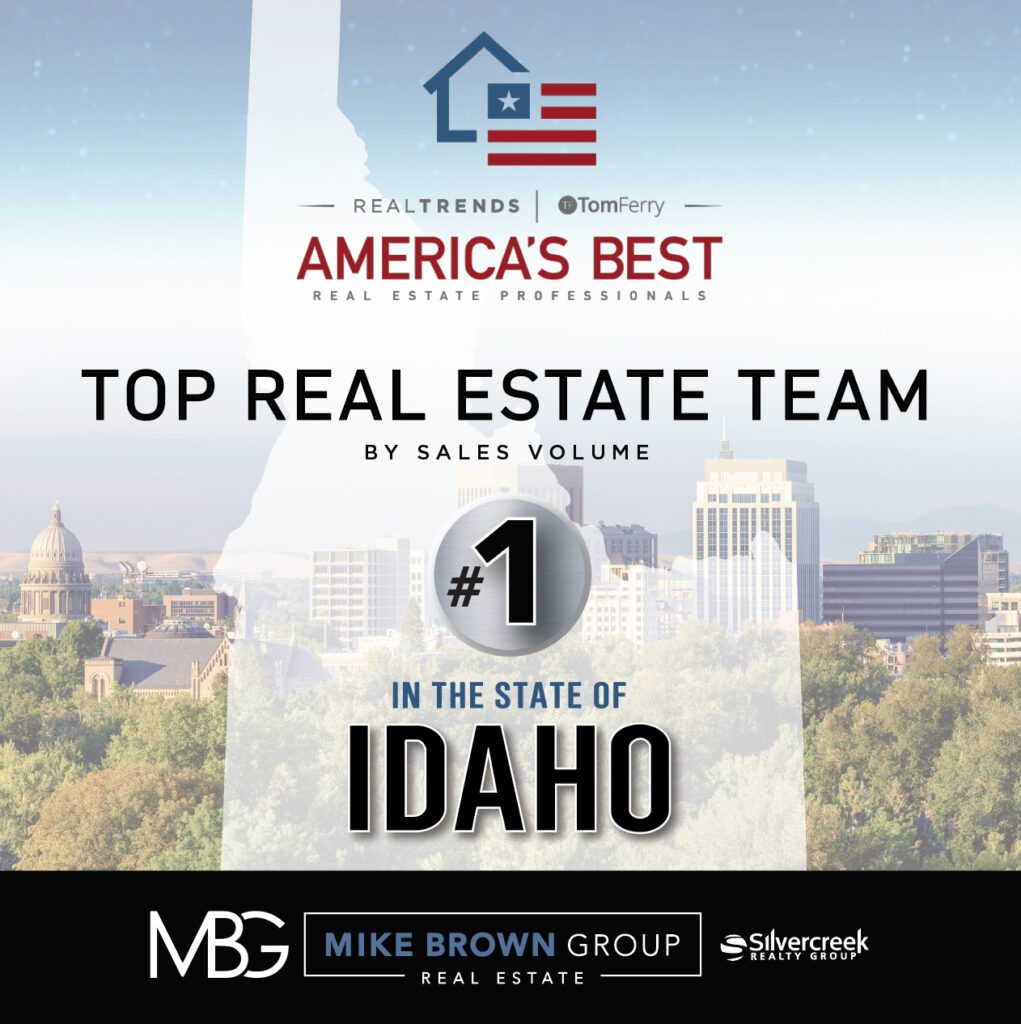 The 2023 RealTrends + Tom Ferry America's Best Real Estate Professionals rankings are official and the Mike Brown Group at Silvercreek Realty Group has been named the Top Mega Team in Idaho by sales volume!
Our group is honored by this prestigious national award. The rankings were announced on Wednesday, June 14, 2023. America's Best Real Estate Professionals honors America's finest real estate agents from all across the country. Over 27,500 U.S. real estate associates from every state are featured in America's Best. Those ranked are among the top 1.5% of 1.6 million real estate professionals in the United States! 2023 rankings are based on 2022 data.
RealTrends + Tom Ferry America's Best Real Estate Professionals must meet minimum production thresholds:
A Team must close 60 residential transaction sides OR $24 million in closed sales volume
America's Best Real Estate Professionals includes those named in The Thousand plus the next level of top producer. Rankings are sorted by state for America's Best.

We are extremely thankful and beyond proud to be named the #1 real estate team in the state of Idaho. We are SO PROUD of our Mike Brown Group team and this huge accomplishment! It is an honor to work together to serve our clients. We thank each and every one of our clients as we celebrate our hard-earned success!
"We are very grateful to our clients, who helped us attain this prestigious award. It's incredibly gratifying to be recognized for assisting our clients in achieving all of their real estate goals. All of us at The Mike Brown Group are truly humbled and honored to receive this recognition, and we look forward to continuing to serve and exceed our clients' expectations," says Brown. "We work exceptionally hard to ensure that we excel at helping our clients buy and sell real estate".