There are so many reasons to love living in Boise… just take a look around! We have gorgeous backdrops, great neighborhoods, and so many fun things to do!
Ever been to our hot air balloon festival? The Spirit of Boise Balloon Classic is a must-see event hosted right in the middle of town at Ann Morrison Park. Love concerts? We're hosting big name artists like Pat Benatar, Billy Currington, Backstreet Boys, Sum 41, Mt. Joy, Switchfoot, and Ashanti right here in our own backyard!
Already used up all your "grandparents babysitting reward points" for the month? We can help. Try scheduling an overnight sleepover at Zoo Boise or signing your little explorers up for Bug Camp!

And if you need a new place to live or have friends who are curious about moving nearby, you can browse current real estate listings near Boise here. The good news? It's free to look and we won't harass you for an email address like some of those other real estate companies out there.
Now onto the fun events in Boise!
Refer to the individual event pages for the most accurate information.
Concerts in Boise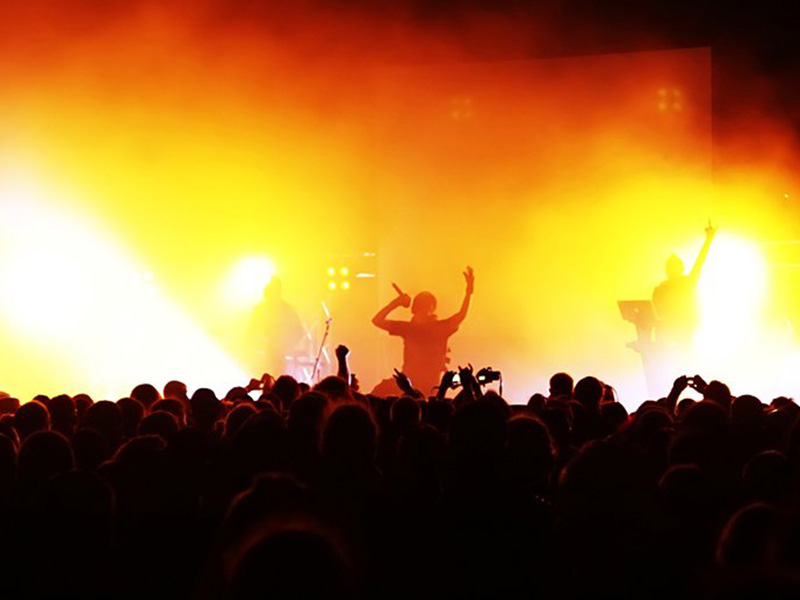 There's something magical about summer concerts, especially when you have so many great genres to choose from. The sounds, the sweat, the cold drinks…. it's a special kind of nostalgia. If you haven't been to many shows here, we definitely recommend checking out all our venues (and a few of the local drafts our artisans have been brewing up).
So go ahead and scroll the lineup, grab some tickets, and get ready to sing your hearts out! These artists are incredible and you might even find a new favorite musician.
Ford Idaho Center
Idaho Botanical Gardens
Downtown Boise's Alive After 5
Knitting Factory
Revolution Concert House
The Huckleberry Star Theater
Chateau des Fleurs
Festival Amphitheater & Reserve
Great Family Activities
Do you remember summers as a kid? Adventures were endless. You spent time building pillow forts, having water balloon fights, and riding bikes through the neighborhood. Then there were the BIG trips, like summer camp, vacations, and water parks!
Summertime is where epic childhood memories are born and these local events are all worth loading up in the car for. Your kids will look back on these memories for a lifetime and you'll end up being the hero. Win-win!
Staying Active
This one's for the gear junkies, granola girls, and anyone looking to get more of this fresh mountain air. If you keep an adventure bag at-the-ready, or need a reason to start, these events should be on your calendar.
New to town? Jumping into the active, outdoor community is one of the quickest ways to feel like you've put down new roots. Maybe it's the endorphins, but people just seem to be nicer and it's easy to cross paths with a friendly stranger.
So lace up those running shoes, or go barefoot if that's more your jam (we won't judge) and try out one of these upcoming outdoor events here in the Treasure Valley.
Thinking about moving?
The Boise events calendar is chock full of fun things for every age and interest, and if reading through the options gets you thinking about moving closer to all the action, be sure to visit our website to browse all the current real estate listings through Boise.
We believe everyone should love where they live and have spent the past 30 years making sure those transitions are smooth and stress-free. No matter if you're buying or selling, closing on a home in Boise should be easy.
Ready to work with an expert Call our team today at 208.278.4300.
Here's to loving where you live!