Main Content
Guy Ouwehand

Save Time

Stress Less

Love Your Home
Guy Ouwehand has been a licensed Realtor for over 20 years. He says, "To say I enjoy being a realtor is an understatement. I absolutely love it! It's my passion, not just my profession. Helping my clients buy or sell their home(s) is what I enjoy doing. I do real estate with you, not to you. We are partners sharing the same goals."
Guy has been fortunate to reside in some very amazing places around the world. He's lived in South Africa, New Zealand, Hawaii, Seattle, and Idaho. He says, "I chose the best for last and feel I've found my resting place here in Idaho. The climate with its four distinct seasons, the beautiful landscapes, the friendly people, and the overall lifestyle here are second to none."
Showing off the Treasure Valley to his clients is one of Guy's favorite things to do. He says, "Downtown Boise blends a vibrant modern urban environment, mixed with historic charm (for bicyclists and pedestrians alike). Meridian offers pristine neighborhoods, manicured parks, ritzy shopping and wonderful restaurants for every discriminating palate. Eagle is home for me. It exudes understated country chic! A bustling downtown provides every amenity, including fun sidewalk cafes, eateries, and boutique shops—all surrounded by fertile farmland and peaceful neighborhoods.
When he's not working his real estate business, Guy enjoys spending time with his beautiful wife of 30 years and his two amazing sons (he says they're smart, talented, and fun—just like their Mum) They both played college baseball and they love the outdoors and fishing Idaho's rivers and lakes. A prior tennis teaching professional, Guy now enjoys spending most of his free time honing his golf game.
If you're looking for an experienced real estate professional who will walk you through every step of the process, give Guy a call. He says, "Let me know how I can make a difference for you. You talk and I will listen. Now, that's the start of a genuine relationship!"
"Guy Ouwehand was our agent and he was an absolute pleasure to work with. He goes more than the extra mile to make his clients happy. We would recommend him to anyone purchasing a home."
- Happy New Home Owners
"Guy Ouwehand was my agent for a recent land purchase. From the get-go I could tell he was very knowledgeable, experienced, and detail-oriented. He was quick to work up comparables and give good advice. He was on top of every detail and did a great job negotiating with the seller's agent. I'm convinced his approach and skills resulted in a lower price than I could have paid otherwise. The process went fast and smooth. Honestly, I can't imagine a better agent than Guy and I highly recommend him - I'll certainly use him again if/when the need arises."
- Bob
"We had a great experience with Guy. He was thorough and helped us understand everything every step of the way. He was always completely honest even if it was something we didn't want to hear. He did a great job of selling our house for us and we plan on recommending him to anyone needing to sell or buy a house. The process was painless and went smoother than we thought it would."
- RC Wall
"Our realtor, Guy Ouwehand was wonderful to work with. He was very attentive to our needs during the whole process and never left us hanging but kept communication open, and always responded to any inquiries we had in a timely manner. He went above and beyond at every level of the selling process. I would give him 10 stars!"
- Darlene-George Capshaw
"Guy Ouwehand of the Mike Brown Group was the agent we were referred to by our friends in Eagle. It was one of the best things they ever did! He handled us like you would expect a devoted son to. From his polite demeanor, to his work ethic, i.e., always on time and always responsive with no excuses, we looked forward to our time with him. To say his customer service is great is a total understatement. All the little things he thought of to help make our decision were spot on and appreciated. We know we have friends in our new home town because of the great and caring folks at the Mike Brown Group! Julie and Terry Hale, Star, Idaho"
- Julie Hale
"I have bought many houses in my life. My realtor: Guy Ouwehand has been the BEST I have ever had. I have a Brain issue, and he was very patient with me and even had to explain some things several times. I was looking for certain things in my new Home, I'm very picky, and he was very patient and understanding about my needs. He Never gave up on helping me find the house that would work for my needs. I would recommend Guy to everyone who is looking to buy or sell. I will be calling him again when the time come to sell my Mothers house. Hopefully not to soon. But he will have the job. I will not hire anyone else to handle it. He is that Great!!"
- Montana Girl
"Beth Havlik (and her business partner Guy Ouwehand) are exceptional Realtors who deserve the highest possible rating. Beth represented us in purchasing our dream home in Idaho. From the very first moment we met Beth, she provided an exceptional level of attention to our transaction, with no details overlooked. Above and beyond her technical and interpersonal skills, Beth is someone who TRULY cares about her clients. She wants her clients to find success, and consistently goes above and beyond for her clients. Now that we own our dream home and the deal has concluded, Beth (and her business partner Guy) continue to provide exceptional customer service and assistance, which truly shows their character and level of care. Buying a home can be a daunting process. It's important to have a Realtor with deep local experience AND the skills to get the deal done. Thanks to her level of care and willingness to troubleshoot at a moment's notice, Beth made the process stress free for us. We give Beth and Guy our highest possible recommendation. Thank you, Beth and Guy!"
- Ian L.
"We just closed on a new house in Meridian and were amazing at how Guy went above and beyond every step of the way to help us in this process. We were out of state during the home building process and Guy was there for every walk through, sending us photos and videos to show the progress of the house. He is the best real estate agent that we have had the pleasure of working with and we would highly recommend him to anyone looking for help in buying or selling a house."
- Bensonperry40
"Guy was amazing to work with. First he educated on us on our options in the valley (build/buy - custom vs/canned builders), then he helped us select a builder and find our dream plan. THEN he stuck with us through the entire 7 month process. He went to signing appointments, design appointments, walkthroughs... everything. He even swung by and checked on things for us when he was in the area. He navigated tricky mortgage hurdles with us, and handled the tough conversations for us and helped us to really feel and be heard. We are truly grateful and will recommend him time and time again. Thank you, Guy! We are so happy to be in our Forever Home!!"
- Jen H.
WHEN YOU'RE READY
I'M HERE FOR YOU
CREATE
We will create a strategy for buying or selling your home and get you moving.
CLOSE
Whether you bought or sold, we can't wait to celebrate with you!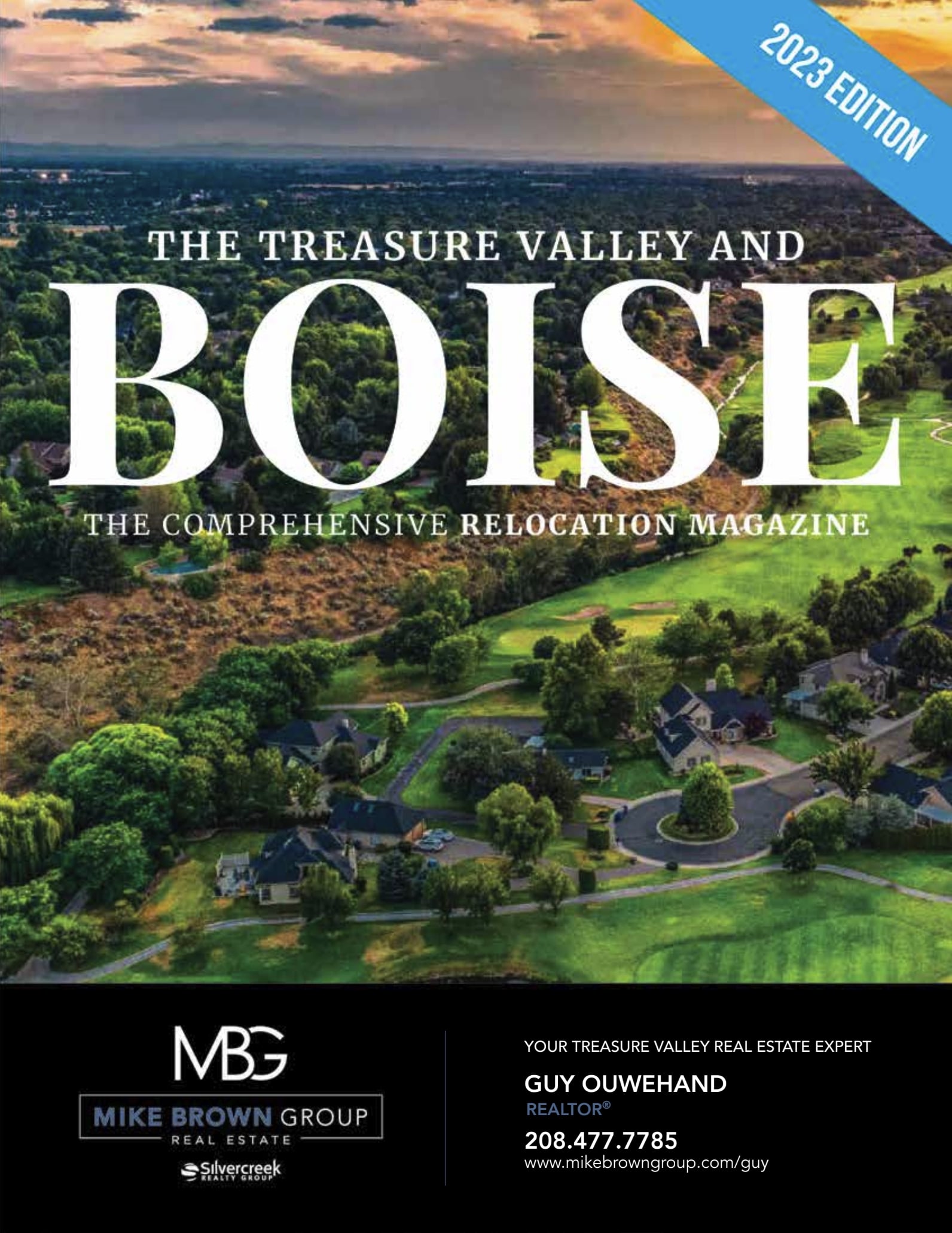 The Mike Brown Group has put together a handy, informative relocation guide for those moving to Boise or to one of the great surrounding communities in the Treasure Valley. It's great resource for those just setting into southwest Idaho and all that is has to offer – even longtime residents!
Get The Guide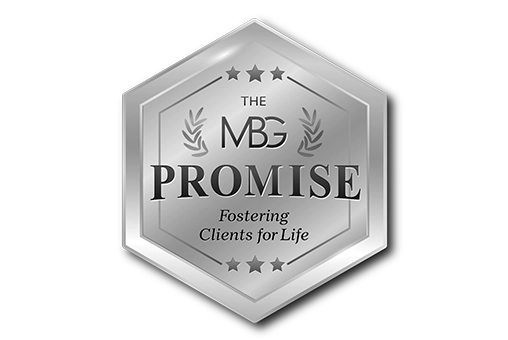 When it's time to buy or sell your home, you want to know you're in the right hands with someone you can trust.
We promise to help you navigate the process with ease and be with you beyond the closing. You will have someone you can count on for years to come.
Get in touch with an agent to start your journey home.