Main Content
Janet Gohlke

Save Time

Stress Less

Love Your Home
Janet Gohlke has been working in the real estate industry since 2003, when she started working for a national real estate developer, and then for a corporation specializing in 1031 exchanges and tenant-in-common investments. While there, she obtained her real estate license and assisted employees with their personal transactions. She held several management roles and in 2007 she became an independent real estate agent at Keller Williams Realty Boise.
After working in real estate within a corporate structure, Janet realized how rewarding it was to assist people in such a life-changing and important transaction. She knew this was what she wanted to do, "…to be a part of a person's biggest, and possibly their most important life-decision." Janet says, "My number-one priority for my clients is surpassing their goals!" She enjoys putting their wants, needs, and desires together, and making their move smooth and seamless.
Janet loves the excitement of handing the keys to buyers after a transaction has closed and says it's her favorite part of the business. "It's not just a physical key," she says, "it's the key to:
A new beginning
A new lifestyle
A new neighborhood
New schools and educational opportunities
A new way of life (and so much more!)"
Janet holds an AAS in Middle Management from Paradise Valley Community College and a BA in Management and Organizational Leadership from George Fox University. She also received certifications as an HR trainer while working in corporate America. Her extensive office management and human resources background has taught her to be patient, fair, how to negotiate, as well as how to appreciate a client's individuality. She says, "I have always had to implement structure in my pre-real estate career, and that always helps me to keep things moving in the right direction."
Volunteering within the community is very important to Janet, and she has served within the following organizations:
Women's and Children's Alliance Hope Society member
Active supporter of the Boise Rescue Mission
Various KW Cares projects
Women's Council of Realtors® member and previous board member (3 years)
Paint the Town
Team in Training – Leukemia & Lymphoma Society
Relay for Life – American Cancer Society
When she's not busy working her real estate business, Janet loves being a grandma to two beautiful granddaughters (who live out of state). She's lived in Idaho for twenty-four years and enjoys many outdoor activities such as running, camping, backpacking, and spending time at her family cabin in the mountains when time allows. She also enjoys reading in her spare time.
We are so excited to welcome Janet to The Mike Brown Group's team of real estate professionals!
"Janet Gohlke was terrific during the purchase of our new home. She handled everything- inspection and reinspection, kept in contact with us as to each step."
- Susan
"We worked with Janet Gohlke of Mike Brown Group to find a new home in Boise. Many real estate agents will show you homes, but Janet devoted a tremendous time and effort to determine our needs and preferences. In a very strong sellers' market she has a unique talent to maximize her clients' advantages as against competitive offers. Janet was pleasant and helpful at every stage. Our search was successful principally due to her talents. Once in escrow, Tricia and Kyle at MGB were most helpful to insure a smooth closing. We are pleased to recommend Janet and Mike Brown Group."
- Jane & Rick
"We have known and worked with Janet Gohlke of the Mike Brown Group for years. Not only is she a diligent, hard-working, and thoroughly outstanding agent, she has become a dear friend. We have both listed our homes and found properties with Janet, and she excels at both. Janet does so many things well, but what I appreciate most is her real interest in us and our lives and needs, and her attention to detail. She sees what we can't--how a house should look to attract a buyer, how best to negotiate, the million little things that protect us once we're under contract, and every last way to get the most bang for our buck. We just sold a rental property using Janet as our listing agent, with all the difficulties associated with selling while tenant occupied, and Janet went above and beyond to keep our college-aged tenants happy, the property looking its best, and the worry off our minds. I can't recommend her highly enough. She's the best in the Valley and working with the Mike Brown Group has been an easy, seamless, worry-free process."
- Christy
"I can't say enough good things about the experience. Over the top professional and courteous. Janet Gohlke goes about and beyond to make sure all my needs and wants are met in a timely and professional manner. She is the best out there in terms of real estate agents. This is the second home I have bought through her and I won't use anyone else. Thanks so much!!!!"
- Michelle Burks
"Janet Gohlke and Kathleen Reed true blessings for your team. Do greatful for their expertise, professionalism, knowledge and friendship. Best wishes for a happy holiday and New Year! Lori"
- LS
"I was fortunate to work with the best agent I have ever met, Janet Gohlke. There are always some potentially stressful times in a real estate transaction. Janet ensured there were none in this transaction! She took care of things before they could become problems."
- Bruce Wetten
"Janet G. Was the Best realator! She sold my home in record time and made more than I expected! She went above and beyond to help me with every aspect of selling and moving! BIG THANK YOU JANET!"
- Marcia Ellis
"We worked with Janet Gohlke, she is absolutely awesome, a great help to us in all aspects of the search, buy and paperwork areas."
- Susan Martin
"Janet Gohlke was very professional in all her dealings with us. I think that she tried to be fair, informative, and honest about the process of selling and what to expect. We were very pleased with her efforts. When we visited the Open House, we loved the staging. Janet is, in short, a fabulous agent. We felt sorry for the buyers agent, who seemed to us to be quite casual and almost neglectful of their interests."
- Martha Ripple
WHEN YOU'RE READY
I'M HERE FOR YOU
CREATE
We will create a strategy for buying or selling your home and get you moving.
CLOSE
Whether you bought or sold, we can't wait to celebrate with you!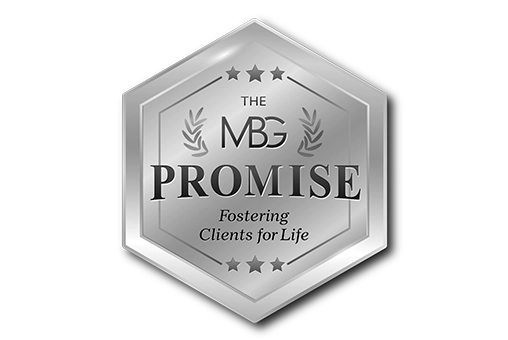 When it's time to buy or sell your home, you want to know you're in the right hands with someone you can trust.
We promise to help you navigate the process with ease and be with you beyond the closing. You will have someone you can count on for years to come.
Get in touch with an agent to start your journey home.