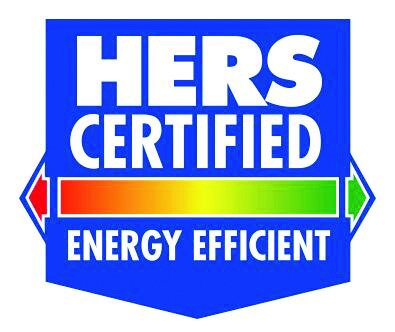 You may have seen a "HERS Certified" graphic in windows of new homes that are under construction and wondered what it means. HERS is the Home Energy Rating System Index, the industry-standard by which a home's energy efficiency is measured. HERS is also the nationally recognized system for inspecting and calculating a home's energy performance.
The HERS rating is an index with each point below 100, represents a 1% improvement in overall energy performance. So a lower score is better. A home can be Energy Star-certified with a HERS index of 85.
A HERS report can tell you a lot about the home, including how efficiently it's operating and where changes can be made for more significant energy savings.
If you're going to sell your home, a low HERS Index Score can command a higher resale price.
Certified RESNET HERS Raters calculate HERS Index Scores by doing an energy rating on the home. They then compare the data against a reference home (a designed-model home of the same size and shape as the home being rated). So the score is relative to the size, shape, and style of the house being evaluated. HERS Raters need to be evaluated and authorized by RESNET in order to do HERS Index evaluations.
HERS Raters look at the following as part of their evaluation of a home:
All exterior walls (both above and below grade)
Floors over unconditioned spaces (garages or basements/cellars)
Ceilings
Roofs
Attics
Foundations
Crawlspaces
Windows and Doors
Vents and Ductwork
HVAC Systems
Water Heater(s)
Thermostat
The average resale home has around a 130 rating on the HERS Index. Many newer construction homes have scores on the index around 100.
So a home with a rating of 130 is 30% less efficient than an average home. A house with a score of 65 on the HERS Index would be 35% more efficient than an average home.
If your home doesn't have a HERS rating, talk to your REALTOR® to see if it makes sense to get one before selling your home. If you do have a HERS rated home, and it's got a low score, you should be able to capitalize on your home's efficiency. Consequently, you should be able to get more money for your house.
To learn more about the HERS Index, you can visit www.hersindex.com