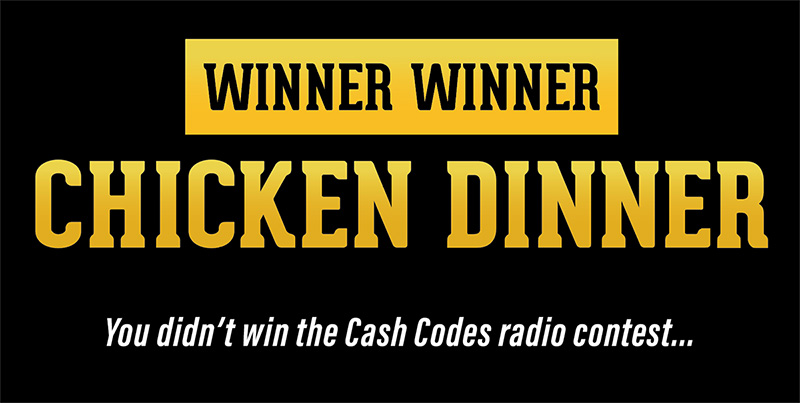 WINNER WINNER CHICKEN DINNER!
You read that right!
(but it's more than just chicken…)
Although you didn't win the Mike Brown Group Cash Codes radio contest, we believe every participant is a winner! We are delighted to offer you a fantastic opportunity to enjoy dinner for two at the Mike Brown Group Food Truck Rally featuring a variety of popular food trucks.
Fill out the form below to receive your dinner for two, and a Mike Brown Group agent will contact you with all the details!