Make way for warm tones, Scandinavian architecture, and funky lighting!
A lot has changed in recent years and old design choices might not fit with the new styles you now lean toward. Across the board, we are seeing more people who want warmth, comfort, and a sense of peace when settling in after a long day at work (or finally opening the door to leave their home office).
We believe everyone should love where they live, but with the abundance of voices telling you what to like, it might not be easy to sift through the noise. We sat down with a local design expert this month to help narrow things down and give you a clear picture of the up-and-coming styles growing more popular here in Boise.
If you're ready for a refresh, this list of new interior design trends is the perfect place to find inspiration for an on-trend home that fits the styles you love now. So sit back, nestle into that cozy corner of the sofa, and start dreaming about all the ways to integrate these design ideas into your home to make your home feel more "you."
Take It From An Expert
"Good design is all about marrying yesterday and tomorrow, and the average eye is not stupid. It knows what it likes and it likes harmony."
Elizabeth Amar – Owner, Creative Director, Lead Interior Designer at Biltmore Co.
Before we dive into thinking about do's and don'ts, remember this – your home should be filled with things that YOU like. If one of the ideas below doesn't quite fit your design style, that's okay! Take what you love and leave the rest behind. Your home can be a blend of styles and doesn't need to be squeezed into one specific "design box" in order to be considered stylish.
With that said, we recently spoke with Elizabeth Amar about all the new design trends she sees popping up. Liz studied Pre-Architecture at Boise State University, Interior Design at Utah State University, and now serves as owner, creative director, and lead interior designer at Biltmore Co., a locally owned, award-winning home construction company based in Meridian, ID.
She knows more than a thing or two about interior design and trends here in Boise, because well, she's responsible for a lot of it! Here's her take on the current trends:
"I'm so excited to share with you all some of the major design trends I'm seeing early in 2022. The past has focused so much on the modern farmhouse movement (and let's be honest, it'll be around for a very, very long time because our souls love it!) but a shift has happened. 
I feel like 2022's focus is all about breaking those boundaries that once defined you as a personal home owner and as a designer and introducing more modern influences into your home both on the exterior and interior that are crucial to creating balance." 
Liz continued to share about two main architecture themes sprouting up all throughout Ada County and Canyon County.
Have any questions? Chat with an agent!
live chat customer service
Architectural Trends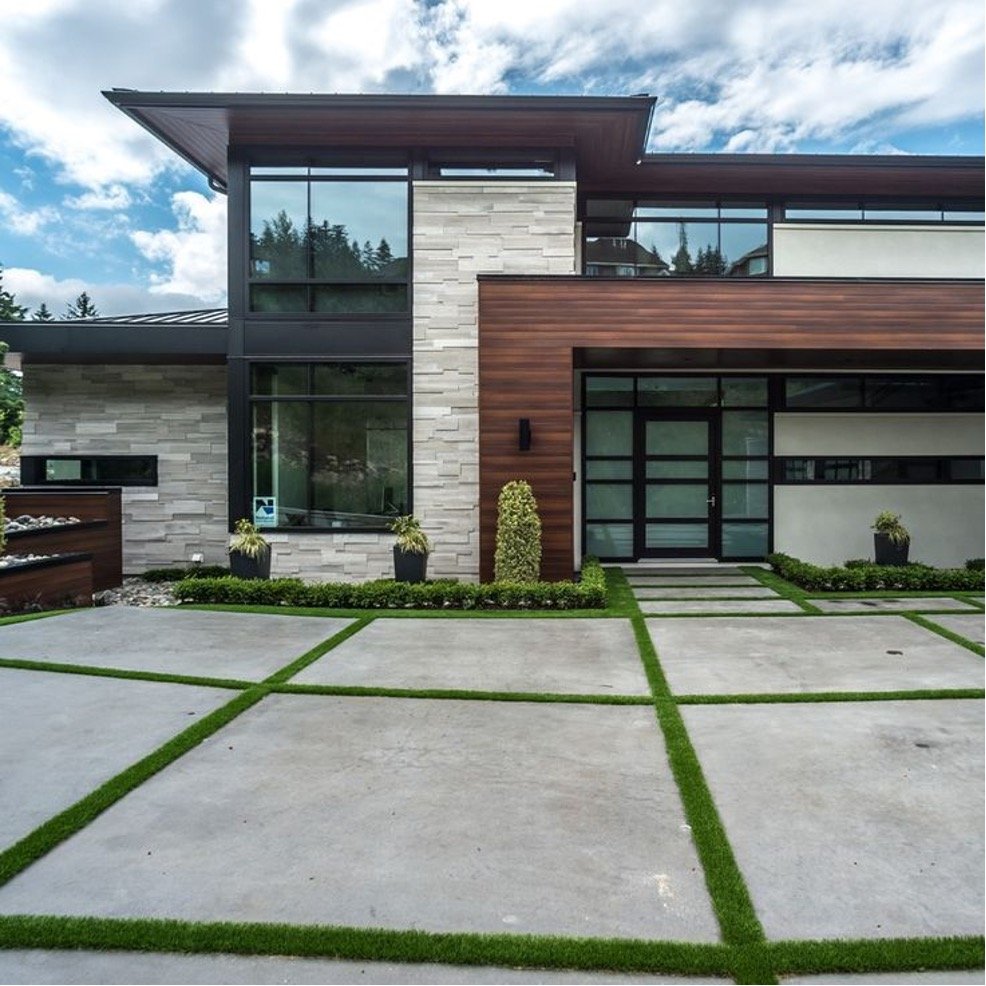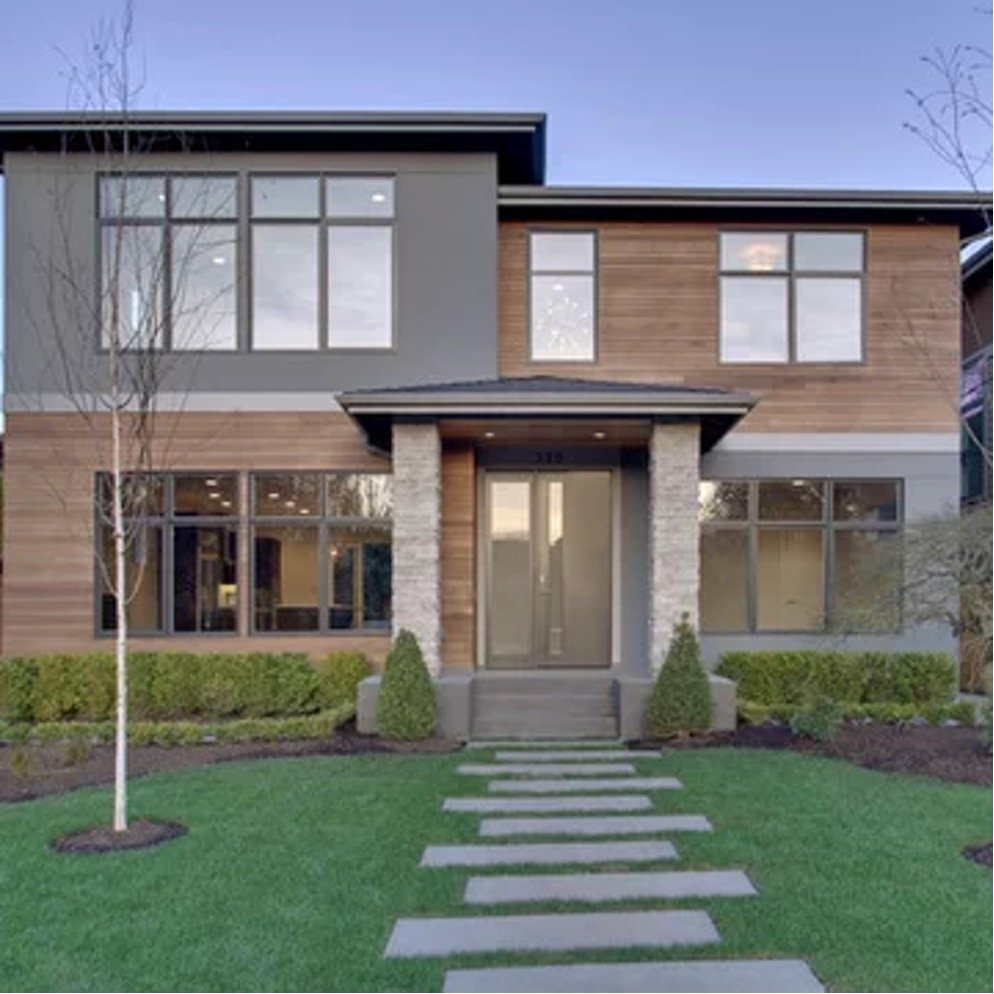 Modern Mountain
"I'll take a vente 'Idaho Modern' with a double shot of wood and stucco." 
We're seeing this style really starting to pop up more and more locally.
"Who doesn't love this look? Modern Mountain – iron, stone and wood… what's not to love?! This style is a clean facade, a perfect marriage between stucco and wood with really nothing to break your sightline but the beautiful lines.
According to Amar, "It's here now in our communities, and some developers are even making this look a part of their CC&R's for subdivision design requirements, like Riverstone in Star, Idaho. With so many new companies coming out with pre-finished exterior wood products, you'll see more and more of it as sustainability is ever on the fronts of minds in 2022. You can find other great subdivisions with new construction like this being built in subdivisions like Williamson Ranch and Creighton Woods, both in Eagle, Idaho."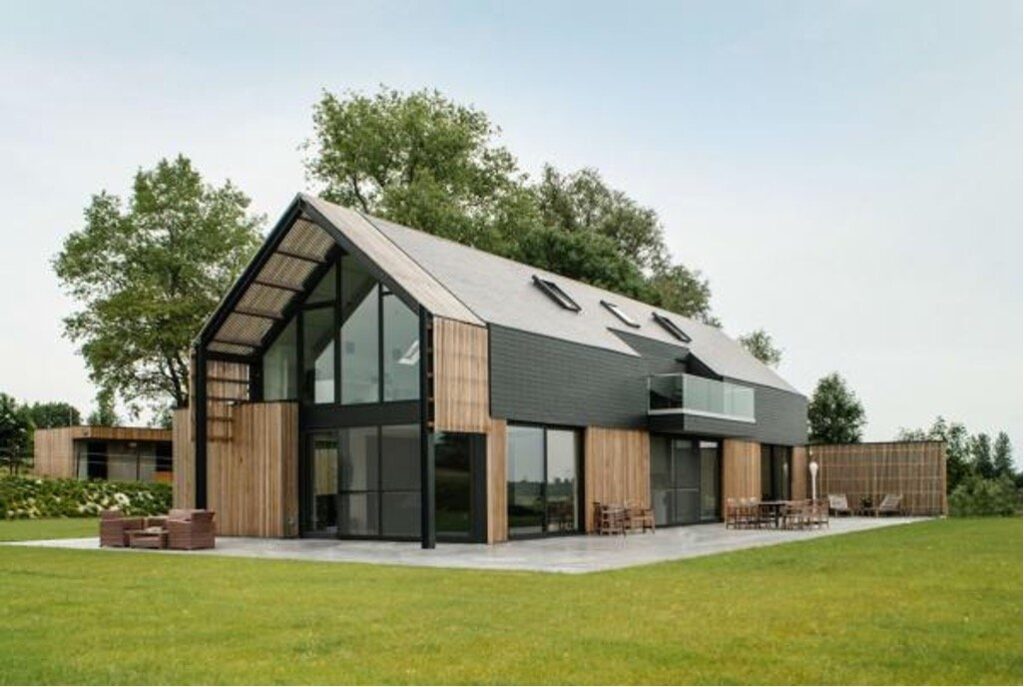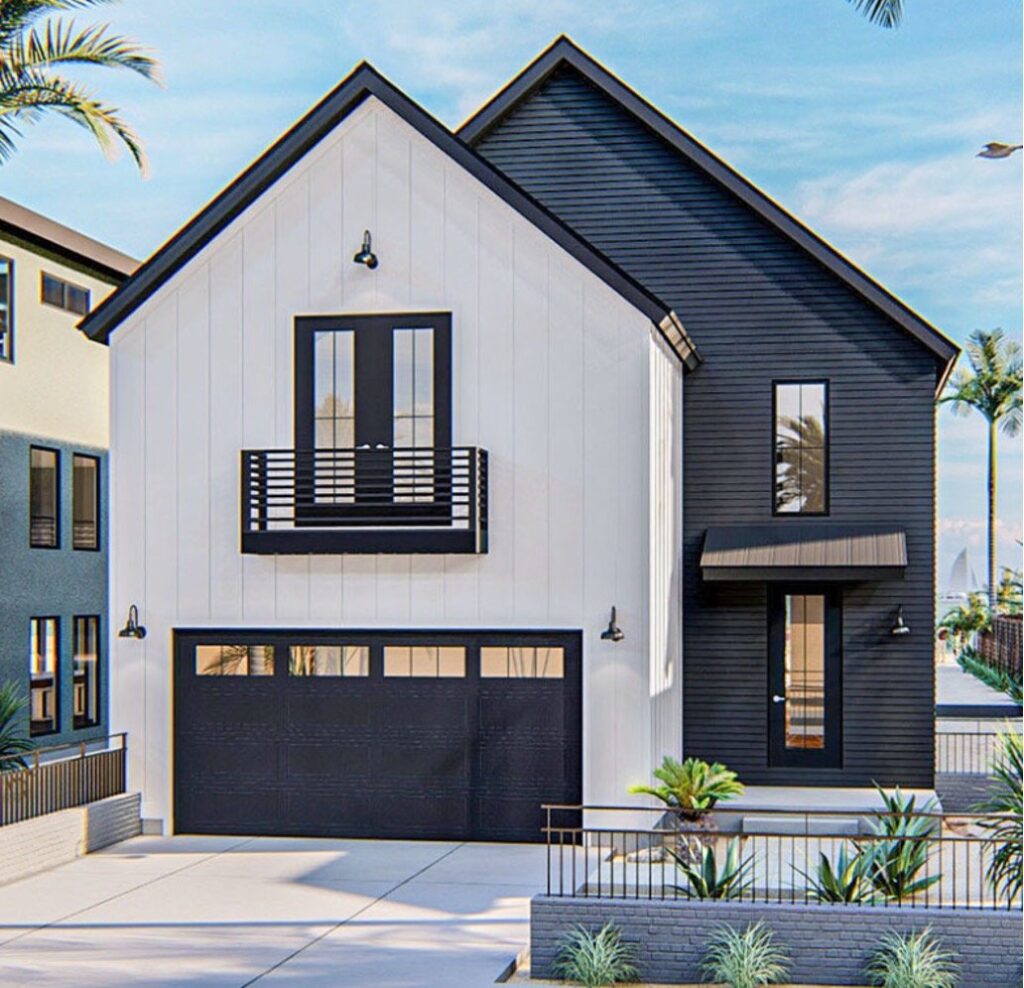 Modern Scandinavian
Liz Amar weighs in, saying, "The Farmhouse style has been good to us for such a long time, but the hotter trend right now is Modern Scandinavian. This style has two predominant framing aesthetics: (1) strong, oversized Nordic eaves with floor-to-ceiling windows, or (2) a flatter facade that uses color blocking. 
Both styles are super exciting and scream VRBO, using black as the predominant exterior color. So why not live like you're on vacay every day! To see the flatter facade style and even more inspiration, come check out the2022 Boise Parade of Homesfrom May 7-22, 2022! Biltmore Co. will be featuring two parade homes, one of which will be inLincoln Creek, one of West Meridian's newest communities."
Directions:
Take McMillan West between McDermott and Star Rd next to the new Owyhee High School
Hot Interior Trends
Minimalism gave us clean lines and simplicity, but people are bringing back more of the comfortable, cozy things that were accidentally left behind somewhere along the way. It's a season to feel more emotionally secure, which should come as no surprise after all the ups and downs we have had to endure since the start of the pandemic.
Here are the new colors, textures, and furniture being used to help us recover our sense of peace.
Warm, cozy colors 
These comfy tones are here to replace the once popular stark whites and cool grays. If you want to freshen up your color palettes, opt for warm, moody shades of colors like camel, dark brown, cream, and taupe.
The Valspar Colors of the Year are a great place to find inspiration for your next DIY refresh. They recommend covering all four walls with calming blues or neutrals, or go for an arresting accent color — think everything from dreamy pinks to moody black tones.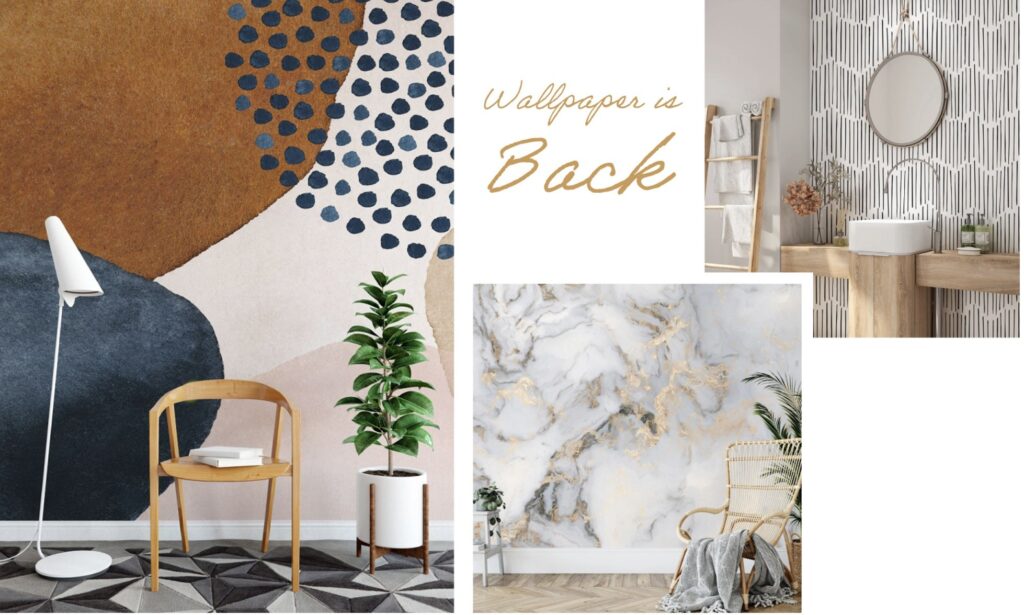 Wallpaper 
It's finally back and Etsy was ready for us! Bathrooms and accent walls everywhere are starting to rediscover the ease of rolling on beautiful patterns in detail far more advanced than what we knew of old.
Forget your grandma's dull stripes and vintage patterns, some of these new options could arguably be considered works of art in their own right, and they deserve a chance to display your unique personality. New video call backdrop, anyone?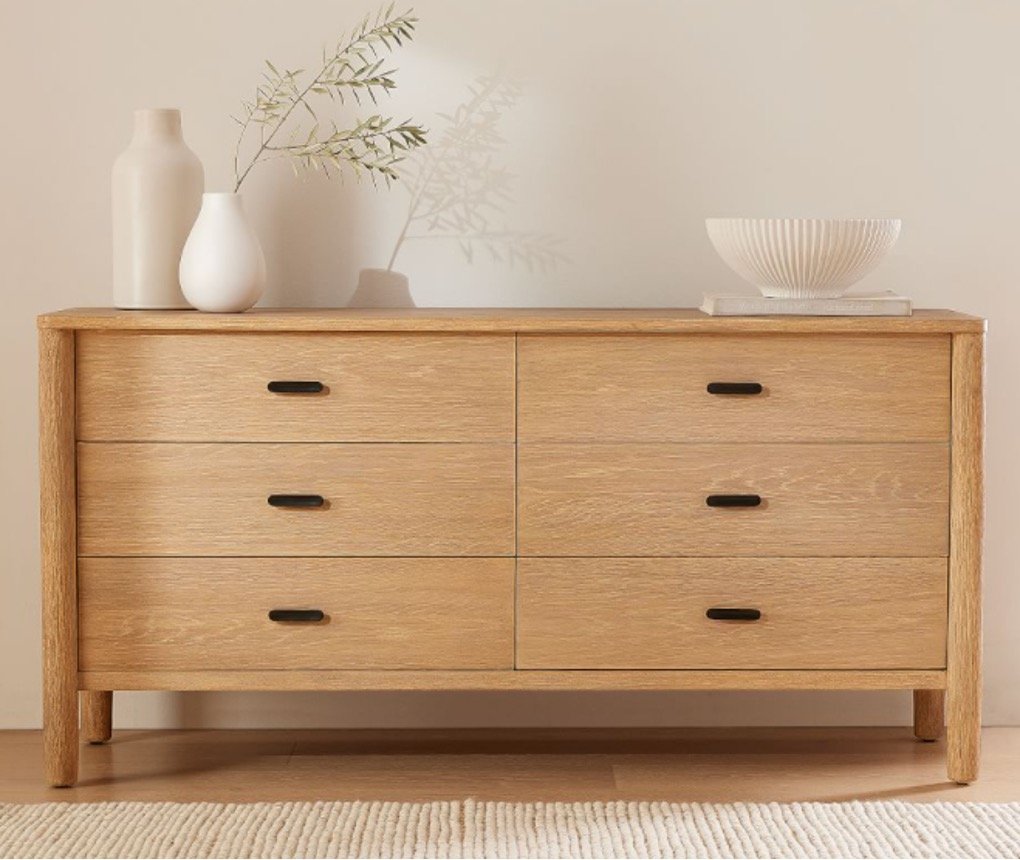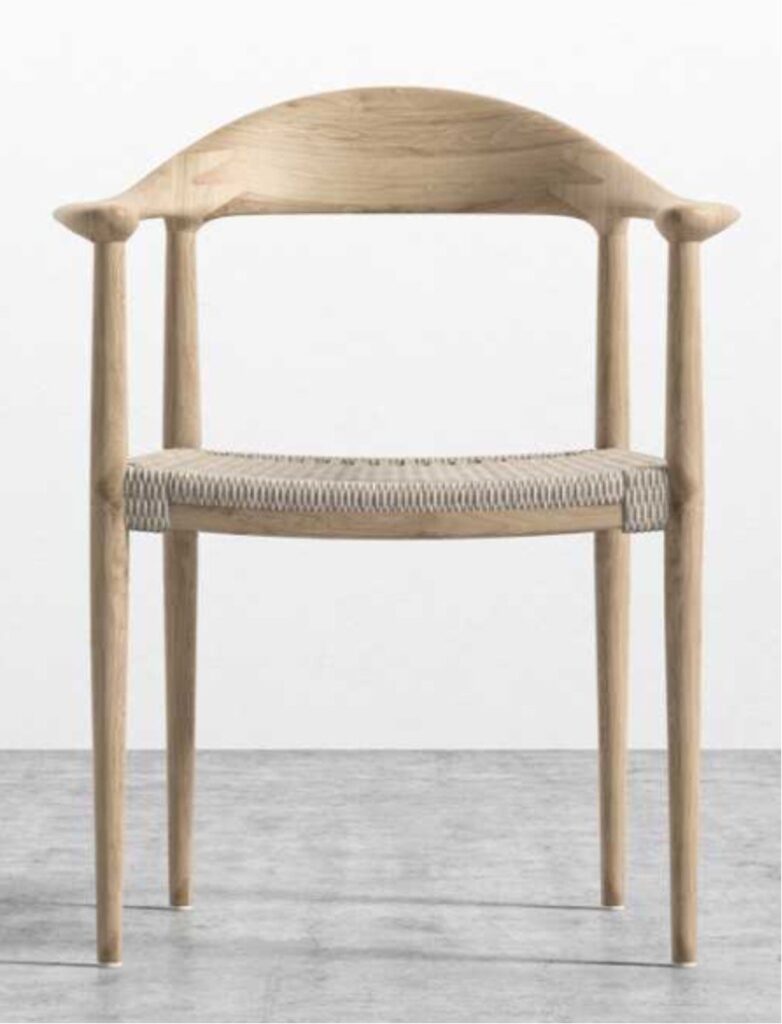 Furniture
Once again, Liz Amar had great insights on hot furniture trends sweeping through the region. "Any furniture with airy, light woods are super hot -bringing in that familiar Scandinavian influence again. I think what's so appealing about this trend is that light woods keep the room open and they tend to blend well with other [pieces people may have]."
What's great about this style is that it doesn't take much to refresh a room. Amar likes how small legs and other dainty details allow for stronger pieces in the room to take center stage. "They're gentle on the eyes and sing harmoniously against darker antique pieces," she says.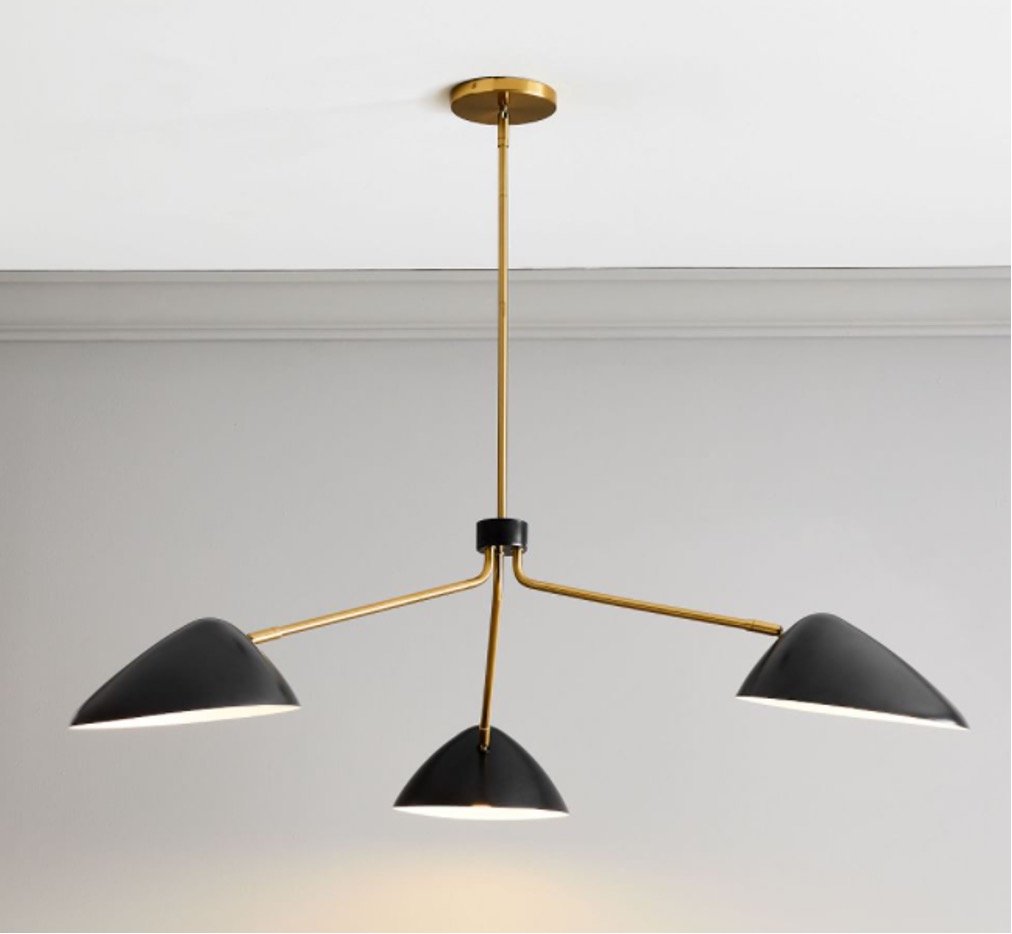 West Elm Curvilinear Mid Century Chandelier
Funky Lighting
"One of the most exciting design trends has to be with lighting," says Amar. "You'll be seeing more funky, retro and contemporary styles in their lines and movement. Remember that good design blends it all together, and lighting is the key to doing that. Can't part with your shiplap walls and rustic farmhouse table? No worries, the right modern light can add balance to your space and let your guests know that you're not stuck in only one generational mode of decorating."
Arches and Curves
Who doesn't love good curves in a room? In Liz Amar's opinion, "When used in a living room, arched entertainment spaces flanking a fireplace scream 'Look at me! I'm the perfect juxtaposition against that square wood box and those rectangular couches!' Curves soften the room and bring an easiness to the eye like no other shape. Their Spanish influence blends perfectly in today's eclectic mix of modern here and "decades young" over there. In tile, I feel like it's a new way of giving a brick-like feeling to the space, often giving your wall added texture and movement. In furniture, these soft curves definitely ask for attention and go perfectly with the new contemporary style lighting that we talked about above. They play off each other so well! Just remember to keep the balance in the room, allowing one design element to speak to another without that one element dominating the space by repeating itself too many times."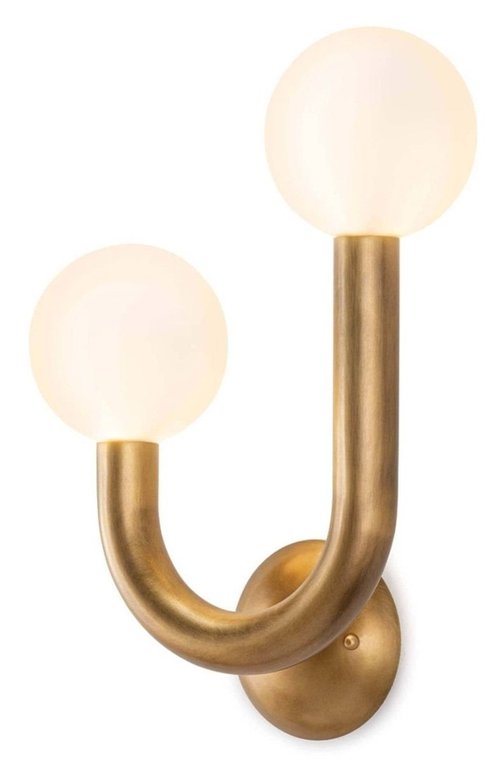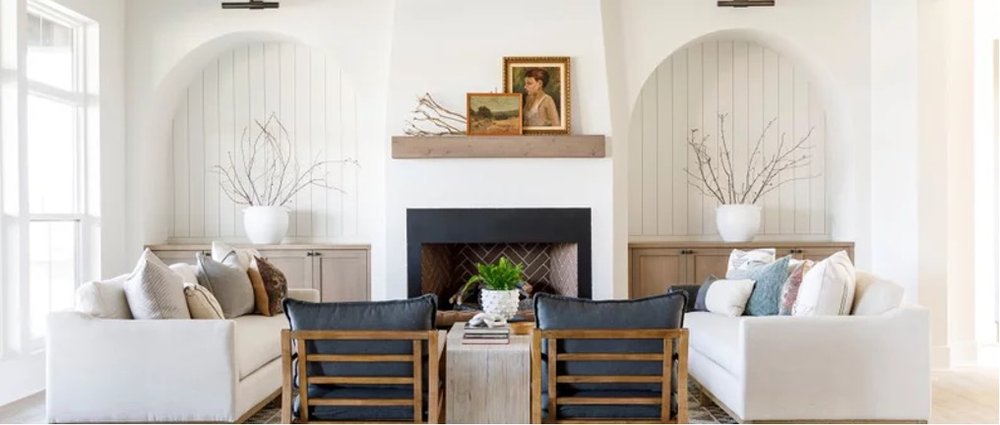 Judith Balis Interiors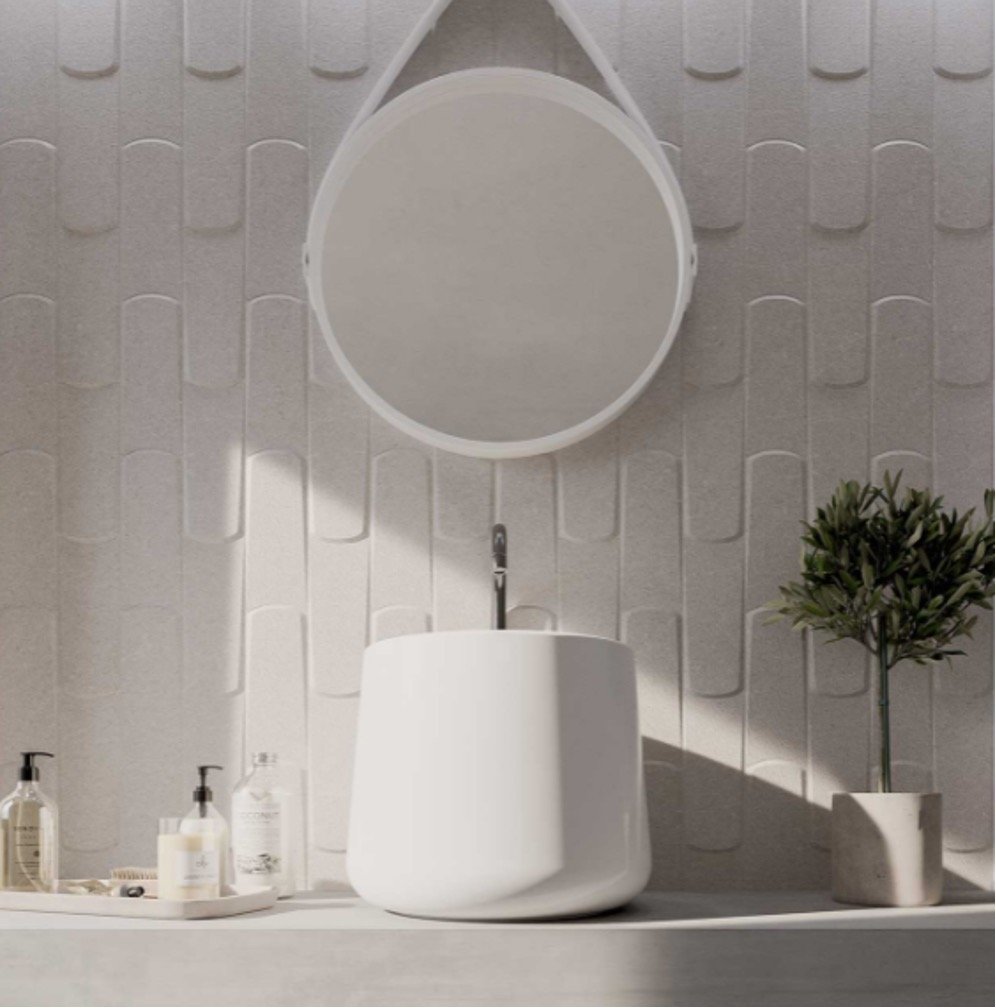 WOW Design EU/Tear Line.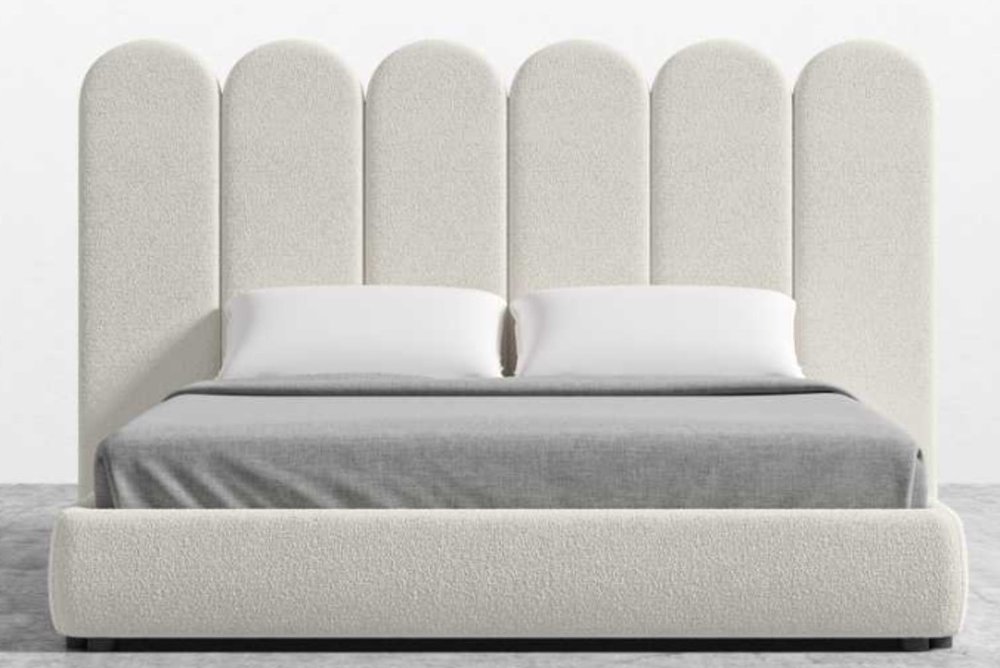 Rove Napa Bed
2022 Trends + Your Design Style = Harmony
Trends usually get started based on the things people need. This year's trends happen to be all about balance. To look like an organized, still-have-it-together type, find your own way to blend yesterday's favorites with tomorrow's styles. Creating harmony between these two can be a fun way to customize your little slice of serenity and bring some freshness back into your home.
Liz notes, "I love to share my love for Interior Design and I hope that you are inspired by these design trends. Never be afraid to step back from your space and ask yourself what generation or element is missing. Allow yourselves to add more modern touches to your home and start being inspired by your brave moves! Don't get in the way of yourself! Step out of your comfort zone and mix and match styles. You got this!"
It's okay to be bold and take risks! Allow yourself the freedom to reevaluate your space and think about new design combinations in your home. Who knows, you might end up surprising yourself with some creativity that's been tucked down deep inside somewhere.
We believe everyone should love the place they call home and our REALTORS® go to work every day to make sure that happens for all our neighbors in the Boise area.
Here's to a home full of rest, peace, and friends in 2022,
Your Friends at The Mike Brown Group