Known for vineyards, farming, and close proximity to big city fun, Canyon County is the second most populated county in Idaho. As more families move to the area looking for a little more land and open space with a small-town feel, many are finding Canyon County the perfect location to search for their next home.
Canyon County gets its name from the small canyon which is along the Boise River. This was an ideal area for early settlers and travelers along the Oregon Trail. The rich soil is ideal for farming and the county hosts a number of vineyards surrounding the major cities of Caldwell and Nampa. Explore one of the 10 vineyards in the area, visit the Warhawk Air Museum, or visit the Deer Flats Wildlife Refuge to capture pictures of wildlife in the area.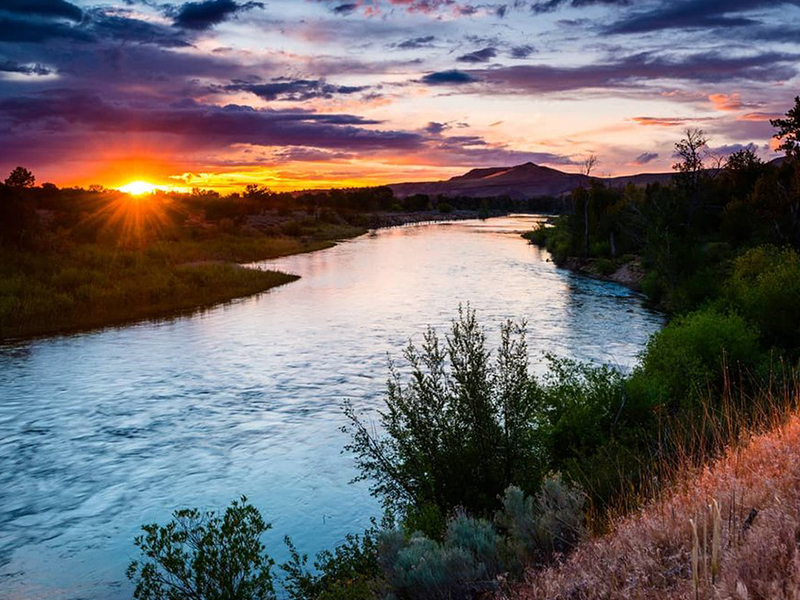 Canyon County is the perfect place to enjoy laid-back living while still being just a short drive to downtown Boise, where you can enjoy live concerts and Broadway shows.
Get to Know Nampa:

The largest city in Canyon County, Nampa, continues to be a hotspot for those looking to relocate to the Treasure Valley. Nampa has retained a small-town feel while still being a vibrant and growing community. Nampa encompasses the best of Idaho's character and charm–friendly, affordable, outdoorsy, and convenient for city amenities. It is best known for its neighborly laid-back lifestyle and small-town feel. Nampa is the perfect sized city to enjoy shopping, dining, and outdoor recreation. Nature lovers enjoy the abundance of wildlife and recreation found at Lake Lowell and watching the sunset behind the Owyhee Mountains never gets old.
Everyone loves the Nampa Rec Center featuring a gym with five indoor pools, fitness programs, and a youth activity center. Sign your child up for basketball, baseball, or other sports leagues to meet new friends and enjoy competitive play. No matter how you like to work out or relax, the Nampa Rec Center offers classes for the whole family.
Another attraction you won't want to miss is the Warhawk Air Museum. Observe World War II planes, helicopters, and tour the Veterans library to read first-hand accounts of veterans' experiences. Additionally, more history can be learned with a visit to the Canyon County Historical Museum, which outlines the history of Nampa, or the Nampa Train Depot Museum featuring Nampa's railroad history and offering antique treasures collected over the decades, souvenirs, and more.
Looking for a little more excitement? The Ford Idaho Center in Nampa is always offering entertainment with large events like Monster Jam, PBR Unleash the Beast Tour and a variety of concert tours. There are exciting year-round events planned at the Ford Idaho Center venue including outdoor concerts, rodeos, trade shows, and many other family-friendly events.
As well as residential growth, Nampa is also becoming a go-to destination for large companies looking to expand. These companies allow communities to continue to grow and provide opportunities for hundreds of employees. One of the newest companies to expand into Canyon County and the Nampa area is The Stow Company. This manufacturing plant will produce closet and storage solutions and bring an estimated 236 jobs to the community.
Amazon also built a large distribution center in Nampa, bringing thousands of jobs to the community.
Get to know Caldwell:

As the second-largest city in Canyon County and just down the road from Nampa, Caldwell is known for its country living, neighborly spirit, community events, and western charm. Over the last few years, Caldwell has experienced growth as it is an ideal location for those seeking a slower pace. Caldwell offers country living with magnificent views, access to the river for fishing, and easy access to the interstate for larger city amenities including shopping and entertainment.
Downtown Caldwell's revitalized Indian Creek Plaza offers an outdoor venue for a variety of music events and wine and art festivals, including the Taste of Caldwell Wine Festival held in May and the Hometown Hoedown in August. The plaza provides a central gathering place with activities throughout the year. While you're there, dine at one of the new restaurants or slip into one of the trendy new retail boutiques to find a unique piece to add to your wardrobe.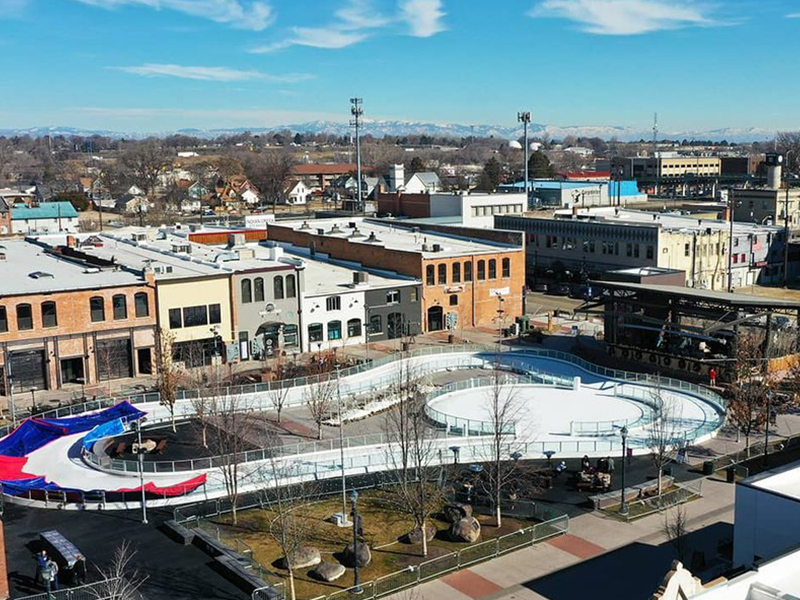 Indian Creek Plaza offers year-round fun, but one of the more well-known events is the magical Festival of Lights, a winter must-do, where ice skating on the outdoor ice rink while music plays, fire pits offer warmth, and hot cocoa paired with hot fresh doughnuts makes for a perfect activity that's fun for every age group. The skating rink stretches along with a variety of local shops. The lights and ice skating draw families from all over the Treasure Valley as a family-friendly activity that everyone can enjoy.

Caldwell and the surrounding areas offer activities to also be enjoyed during the summer, as well. Caldwell is home to several world-class wineries, as the climate with cool winters and dry, hot summers with ample sun, combined with the rich soil of the Snake River Valley makes growing grapes for wine ideal. Caldwell boasts over 20 vineyards in the area, a large portion of the over 65 vineyards throughout Idaho. Take a tour, sample a variety of wines, enjoy music, take in the beautiful views and relax at one of the beautiful local wineries, where you're sure to experience some of Idaho's finest wines and sure to find a new favorite!
Rodeos and county fairs are high-light events in this portion of the valley. The Caldwell Night Rodeo is the largest and longest-running annual event in Canyon County, attracting thousands of fans every summer. As well, the Canyon County Fair is the largest summer attraction in Canyon County beckoning thousands of fair-goers from all around the region. Another summertime favorite that many enjoy is watching a movie under the stars. Caldwell has one of the last drive-in movie theaters, showcasing movies from March through October. Grab some blankets and snacks, and snuggle up as you watch a movie on the big screen from the comfort of your car!
Caldwell is also home to a variety of you-pick flower farms, where you can go and pick your own bouquets. Lovely Hollow Farm and Lady Fern U Pick Flowers are a couple of flower farms that open in the late spring or early summer for DIY flower-picking.
In addition to these popular winter and summer activities, festivals, and shopping, Caldwell is bustling with families enjoying community parks, walking paths, swimming pools, and recreational facilities allowing endless opportunities for you to connect with friends and enjoy spending time together. Caldwell is also only a short 30-minute drive to Oregon to the west and an easy trek to the east to the larger cities of Nampa, Meridian, and Boise, all offering even more entertainment, restaurants, and activities. Caldwell is the perfect mix of old and new, with open space for residents to enjoy their beautiful surroundings.
More to know about Canyon County:
Canyon County encompasses iconic country living and is known for its laid-back friendly atmosphere with a western feel. If you're looking for more wide-open spaces and land, glorious sunsets, neighborly spirit, community events, and western charm, Canyon County hits the nail on the head. Canyon County comprises the cities of Nampa, Caldwell, Greenleaf, Melba, Middleton, Notus, Parma, and Wilder. One of these cities in Canyon County just might be your next perfect place to call home.