Spring has officially arrived in the Treasure Valley. With the new season beginning, it's time to start thinking about ways to de-winterize your house and get it ready for spring. Spring is a time of rebirth as trees begin to bloom. The grass begins to grow green, and people start venturing outdoors, especially those that aren't generally into winter recreational activities.
So, let's explore some things that you can do around your house to get it ready for spring.
Tips for Getting Your Home Ready for Spring
Prepare Your Lawn's Irrigation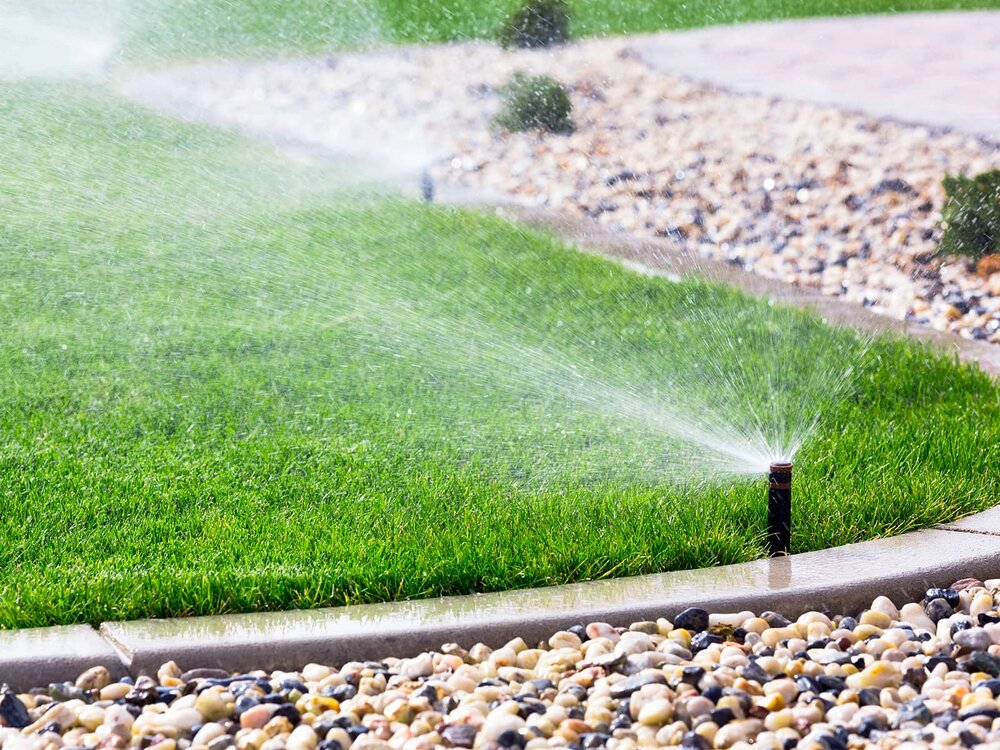 Hopefully, you winterized your lawn by having your sprinkler system blown out, which removed any standing water that could have potentially frozen during the cold winter months. As we're only weeks away from irrigation systems being turned on, now is an excellent time to inspect your sprinklers for any issues before water starts flowing through them again.
Check your sprinkler heads for any damage and clean out filters. Busted sprinkler heads are never fun unless you like geysers, and clogged filters can lead to reduced water pressure through the sprinkler heads. Inspect any visible irrigation line for cracks or other damage that could be worsened once the water starts flowing through them.
Clean Your Siding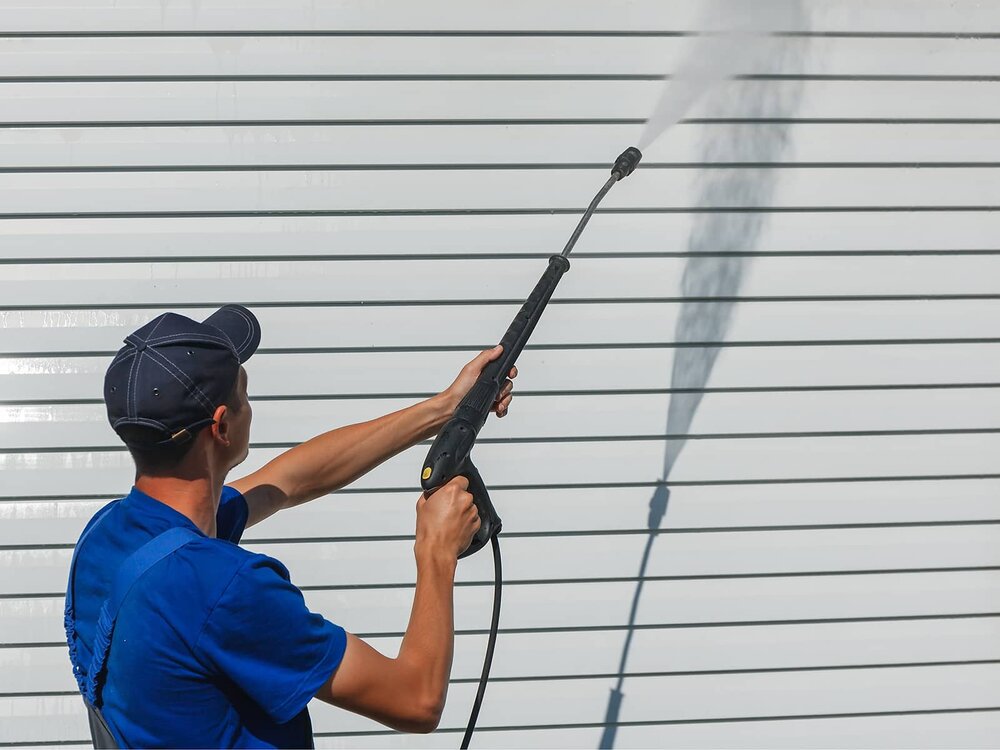 During the cold winter months, homes are exposed to various elements and tend to collect dust and debris on the exterior. Spring is a great time to wash off the remnants of winter using a pressure washer and an environmentally friendly cleaning solution available at most home retailers.
Using a pressure washer helps remove grime and other dirt buildup that's collected and helps make your home look like new. It also helps prolong the color on your siding as the atmosphere degrades the color of your home over time.
Clean Your Fences
Fences provide a boundary around your yard and also endure a lot of abuse during the winter. The springtime offers an excellent opportunity to clean the fence and, if necessary, repaint or stain areas starting to fade or have damage.
Uncover and Clean Patio Furniture
Many people cover their patio furniture to protect it from the elements during the winter, so once spring arrives, it's time to take the covers off and clean the furniture for use. While the cover usually does a decent job of protecting the furniture, dust and dirt still manage to find a way onto the furniture.
Using a pressure washer to spray down the furniture and laundering the cushions helps get them ready for outdoor gatherings and entertaining now that the cold months are behind us.
Clean Your Windows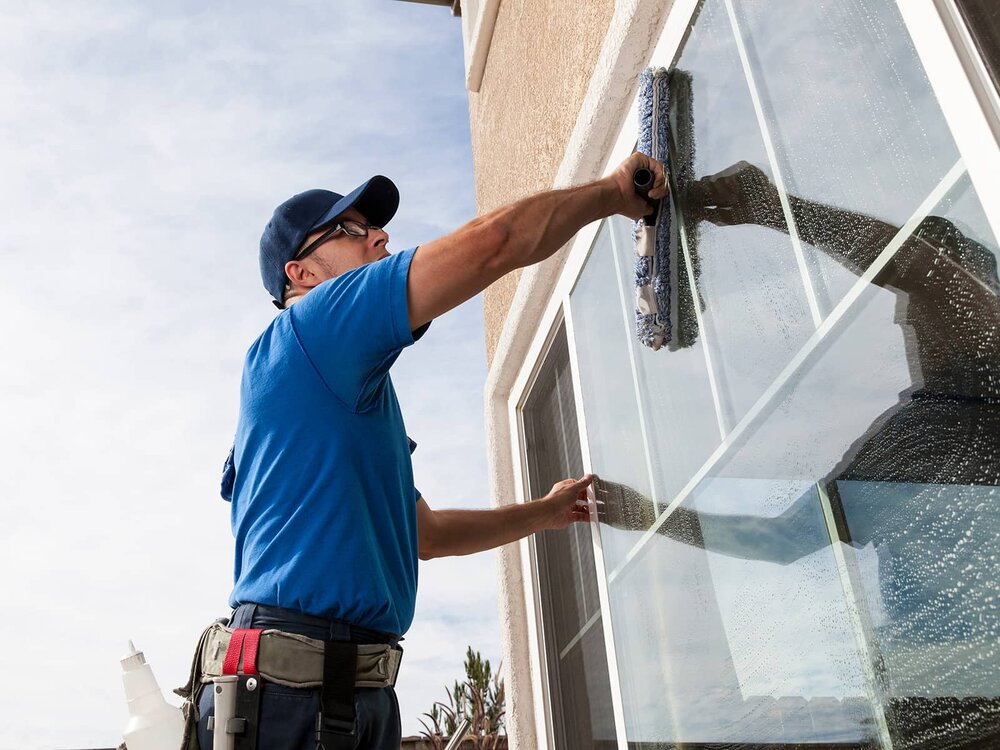 Your windows go through a lot of "pains" during the winter months and probably have water spots and other blemishes on them, diminishing the views you can enjoy looking through them. There are several ways you can clean your windows which can include the following:
Hiring a professional to do it
Using a special spray cleaner that you can use in conjunction with a pressure washer
Doing it the old school way with a squeegee and a bucket of water and a cleaning solution.
It's also an excellent time to clean the screens that protect your windows as those have also accumulated dust, dirt, and other debris during the winter months. Once you clean your windows, you'll notice a pretty remarkable improvement in visibility looking through them. And if you have visions of selling your home this year, clean windows are a must.
Aerate Your Lawn
A lot of the soil in the Treasure Valley is comprised of clay which proves incredibly difficult for vital nutrients and water to absorb into the ground. Using an aerator that punches holes in the lawn helps these essential nutrients reach the root system of the grass and consequently helps your lawn be stronger against weeds and disease.
Fertilize Your lawn
Once you aerate your yard, it's a great time to put down fertilizer giving your lawn its first feeding coming out of the winter. Springtime is an important season as this is when your grass does a lot of its growth heading into the summer months. Feeding your lawn by fertilizing it in March or April helps your lawn replenish itself after a long winter's nap.
Make sure the fertilizer has a pre-emergent weed preventing component. Here are some other tips for having a beautiful lawn.
Control Pests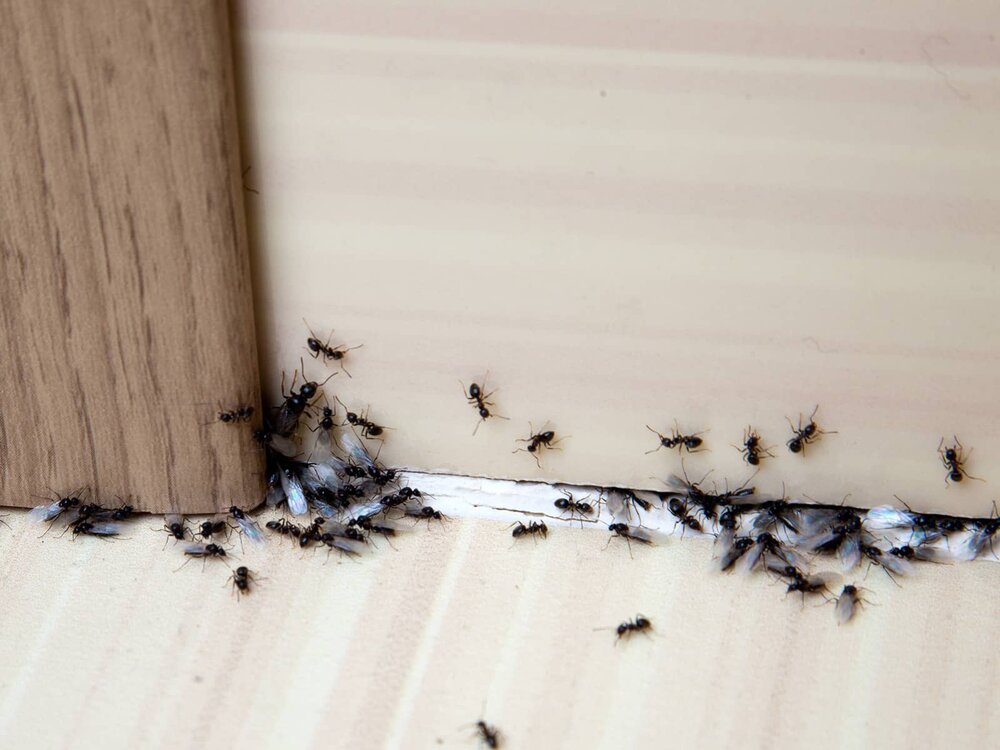 Many pests like to hibernate during the winter and don't become more active or prevalent until spring. Now is a great time to put down preventative pest barriers, different spiders, ants, and other troublesome pests from entering your home.
Many pest control companies also offer quarterly programs that help prevent pests from invading your home. Many companies allow "unlimited" visits should their treatments not prevent problems from entering the house.
Open Up Foundation Vents
Hopefully, you closed the foundation vents as part of winterizing your home. Now that spring is here, it's time to open them back up so that fresh air can circulate into your crawlspace. Ensure that the vents are clear of any debris (I know that mine like to collect fall foliage) before opening. Speaking of your crawlspace…
Inspect your Crawlspace
The spring offers a great time to get down into your crawlspace to ensure your vapor barrier is intact and that there aren't any signs of water intrusion. As an FYI, the vapor barrier is the plastic sheeting that covers the ground in your crawlspace. Many homes are built with adequate drainage, but sometimes pipe leaks or seepage can occur, causing water to collect in your crawlspace.
Since it's relatively comfortable in the spring and not oppressively hot, now is the perfect time to inspect for issues.
Change Your Furnace Filters
Even though we're heading into the warmer season and you won't be using your furnace until the fall, it's still a good idea to swap out your furnace filters as your air conditioning system uses the same ducting as your heater. Doing so will help your system run more efficiently.
The Last Word
Spring is a welcome time of year for many homeowners and is ideal for tackling some basic home maintenance projects. Completing any of the ideas suggested above will help your home get ready for spring and beyond.