Idaho Recreation is essential to people living in the Gem State and those looking to relocate to it. One of the great things about living in Idaho is how convenient access to outdoor recreation is in the state, no matter where you live. Idaho offers a diverse variety of recreational pursuits for the outdoor enthusiast.
The Mike Brown Group has put together this guide to Idaho Recreation, offering information and advice on the various outdoor activities available in the state.
Idaho Recreation Guide
Idaho Recreation Websites
In addition to this guide, a few other websites provide a lot of information about Idaho Recreation.
The official Idaho Department of Parks and Recreation website provides a wealth of information regarding the various activities that the state has. The department's website is where you'll go to register boats, OHVs, Snowmobiles, and off-road bikes.
The Idaho Department of Fish and Game provides many resources regarding hunting and fishing in the Gem State. The department is also responsible for issuing licenses for hunting and fishing and providing tags for hunting season.
In addition to providing electricity to homes and businesses in Idaho, Idaho Power also owns several day-use parks and overnight camping sites that recreationalists can use.
The BLM manages several sites in and around Idaho. The BLM oversees more than 12 million acres of public land in Idaho.
Idaho Recreation Activities
Baseball
Recreationally, there's baseball as a spectator sport, and then there's baseball as a recreational sports league. If you're interested in watching the equivalent of minor league baseball, the Boise Hawks are a semi-professional team affiliated with the Pioneer Baseball League. There are several recreational sports leagues
For those looking to play baseball, some city recreational departments offer the sport for youths and adults. In Boise, NABA Baseball is an adult wood bat league.
Basketball
Driving down just about any residential neighborhood street, you're going to see at least one basketball hoop set up in a home's driveway. Idahoans like basketball. In addition to playing at home, many area parks and recreation centers have basketball facilities.
Biking
Whether you like to ride on pavement or enjoy mountain biking, Idaho offers various riding options. Many state parks have biking paths and trails, as do some ski resorts. The Idaho Parks and Recreation Department has a great list of State Parks with "exceptional biking opportunities."
Are you looking to get a new ride? The Treasure Valley is home to many bike shops, offering a diverse mix of equipment to satisfy any skill level and budget.
Bird Watching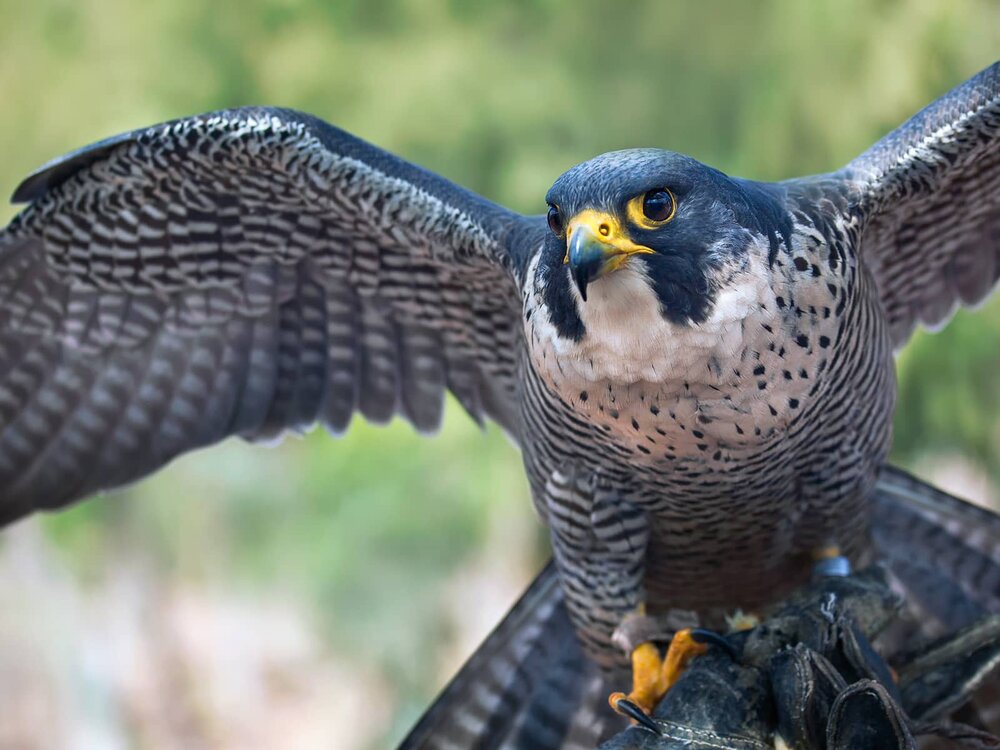 Idaho is home to a variety of birds, from the Bald Eagle to the Peregrine Falcon and hundreds of other species. The Idaho Parks and Recreation Department says there are as many as 409 different bird species in the Gem State. As a result, Idaho is an ideal location to go "birding" or bird watching.
Southern Idaho is home to the World Center for Birds of Prey, an educational center devoted to the world's raptor population with a mission dedicated to education, preventing extinction, and protecting their habitats.
The center is located near the Morley Nelson Snake River Birds of Prey National Conservation Area, a deep canyon of the Snake River that is home to the greatest concentration of nesting birds of prey in North America and perhaps the world.
In addition to birds of prey, there are lots of other birds to experience. The Idaho Birding Trail provides a lot of great information about where to see birds in Idaho. The Hyatt Hidden Lakes Reserve in Garden City and the MK Nature Center in downtown Boise are conveniently local places to witness wildlife in their natural environments.
Boating
Boating is a favorite pastime of many Idahoans, with ample access to lakes and rivers. Payette Lake in McCall, the Lucky Peak Reservoir in Boise, and Lake Lowell in Nampa are some popular areas for boaters.
Boats need to be registered, and non-motorized boats need to have an invasive species sticker on them. You can find additional information about what's required to operate a boat in Idaho and other vital details by visiting the Idaho Department of Parks and Recreation's Boating Information page.
Camping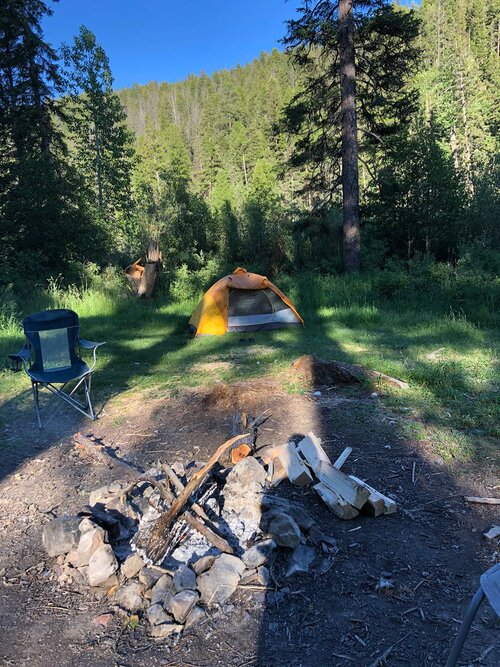 The majestic wilderness of Idaho welcomes campers looking to escape the hustle and bustle of the everyday and relax with nature. With over 35 million acres of public land, the Gem State makes for a prime camping location. Whether you're a backpacker hiking into a remote area or an RVer, Idaho has many camping opportunities available.
If you're in an RV, a visit to the Idaho RV Campgrounds Association website is to have information on all RV campgrounds in the state.
We'd be remiss if we didn't mention the numerous campgrounds available for tent campers in addition to RVing. The U.S. Forest Service, the Idaho BLM, Idaho Power, the National Park Service, and the Bureau of Reclamation all have campground locations within the state.
The National Park Service runs Craters of the Moon National Monument and Preserve near Arco and the City of Rocks near Almo.
Climbing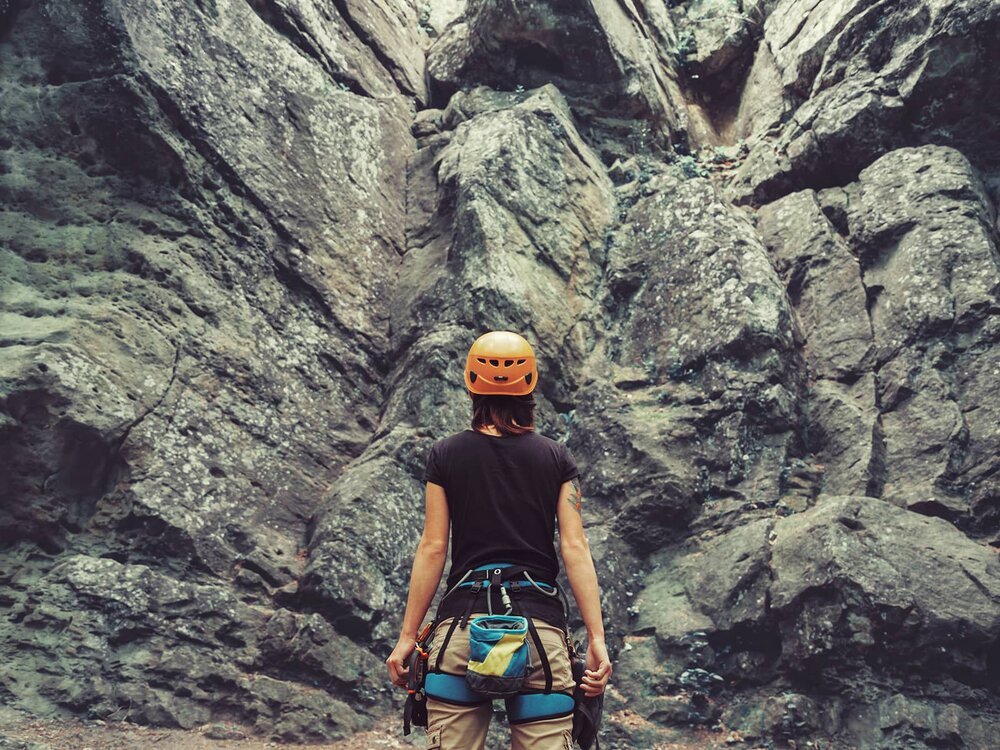 Rock Climbing is an exciting pastime loved by many Idahoans. There are many rock-climbing experiences in the state. Meridian, Idaho, is home to Vertical View, an indoor rock-climbing gym that's open year-round for climbers of all ages to hone their skills. Asana is another climbing gym in Garden City.
For those looking to do the real thing, Castle Rocks State Park and City of Rocks National Reserve are must-visits. Also, just east of Boise on the way to Lucky Peak dam, the Black Cliffs is frequently traversed by climbers.
Disc Golf
Disc Golf is a sport that's gaining in popularity as it combines golf with throwing a Frisbee disc. Instead of playing on lush, scenic fairways, disc golfers play in sometimes wooded areas, trying to find the goal, which is a net-like structure that catches the discs. Much like golf, there's par for every "hole," and great golfers can "putt" their way to victory.
Idaho is home to many disc golf courses; some are even at traditional golf courses. Many are located in some of the state parks. In the Treasure Valley, Eagle Island State Park, and Lucky Peak State Park are a couple of disc golf venues.
To find even more Disc Golf courses, the Professional Disc Golf Association has a great interactive map for finding local courses.
Golf
In addition to disc golf, traditional golf is a popular sport here in Idaho. With hundreds of courses scattered throughout the state, there's a course that's suitable for just about any skill level near you.
The Mike Brown Group put together this handy Treasure Valley Golf Course Guide if you're looking for courses in Southwest Idaho.
Also, Boise's Hillcrest Country Club hosts the annual "Albertson's Boise Open," which is part of the Korn Ferry Tour of professional golfers.
Fishing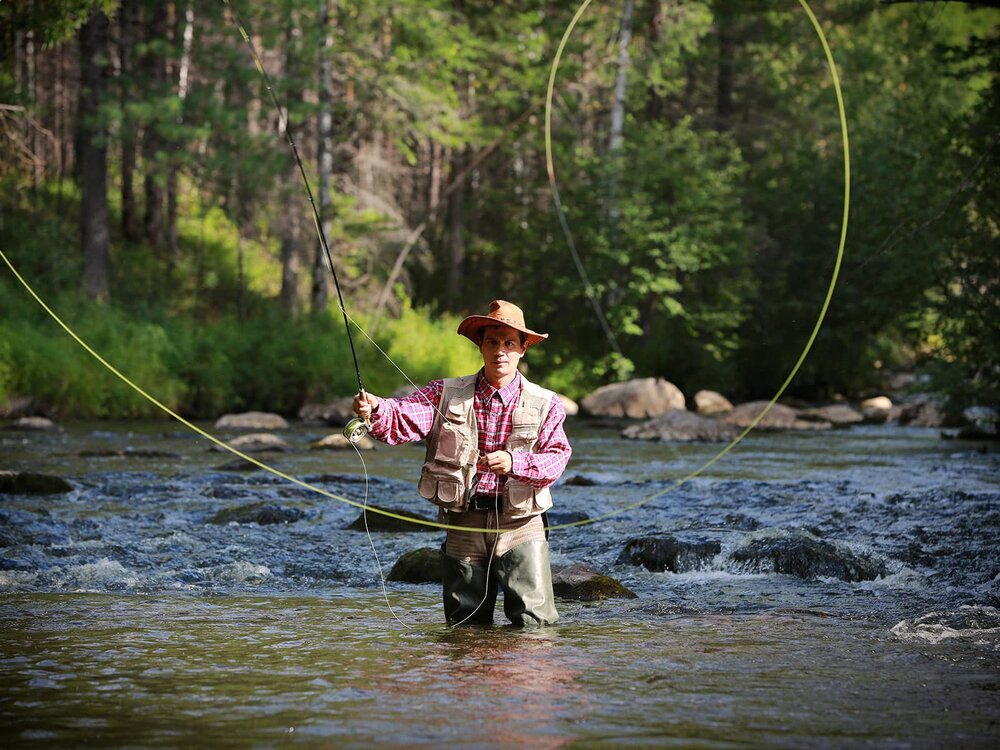 With its proximity to more than 3,000 lakes, 26,000 miles of streams and rivers, and 250,000 acres of ponds and reservoirs, Idaho is a haven for anglers of all ages. Whether you want to fish in one of the many state parks, or want to try your hand at flyfishing in one of the rivers, there's plenty of places to fish in Idaho.
Some cities also have community ponds that are stocked with fish, as well.
To find out what you need to do to fish legally in Idaho, you should visit the Idaho Department of Fish and Game's website. You need a license obtained at most sporting goods stores or via the Idaho Fish and Game website.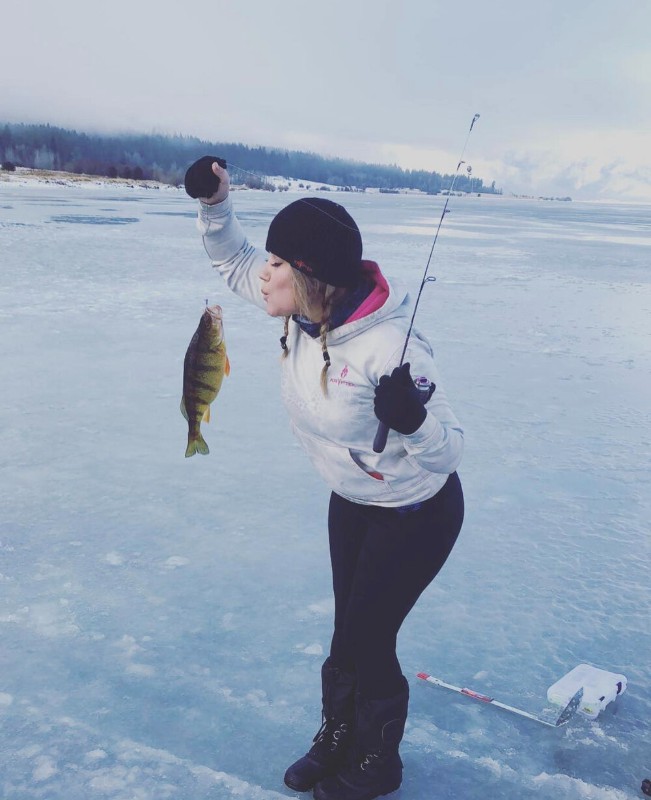 Hiking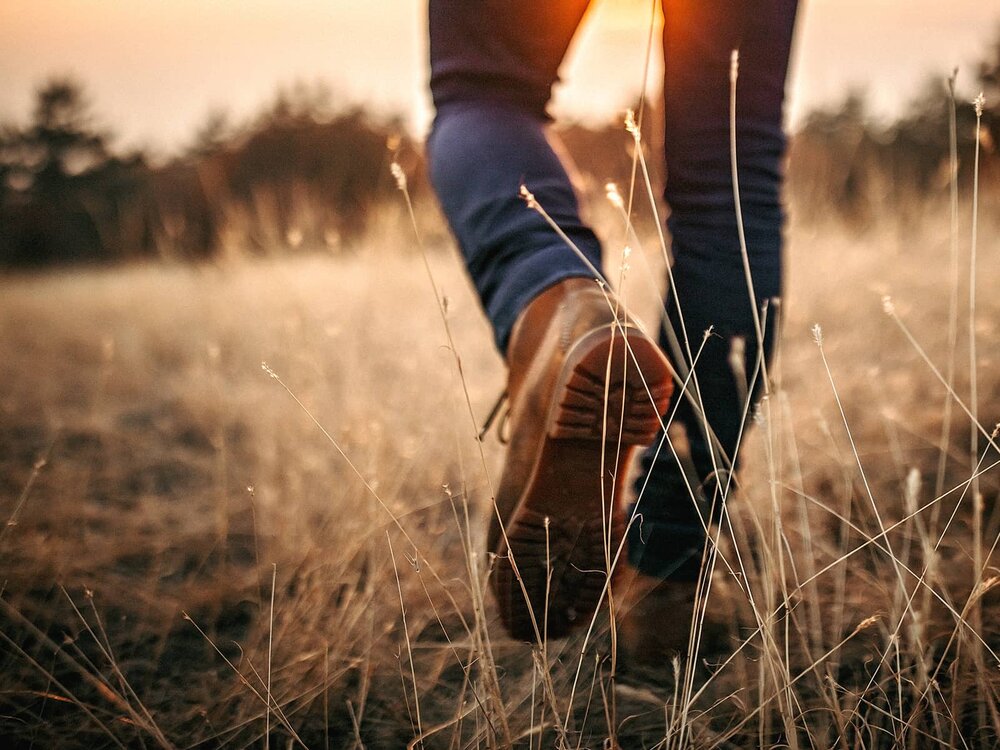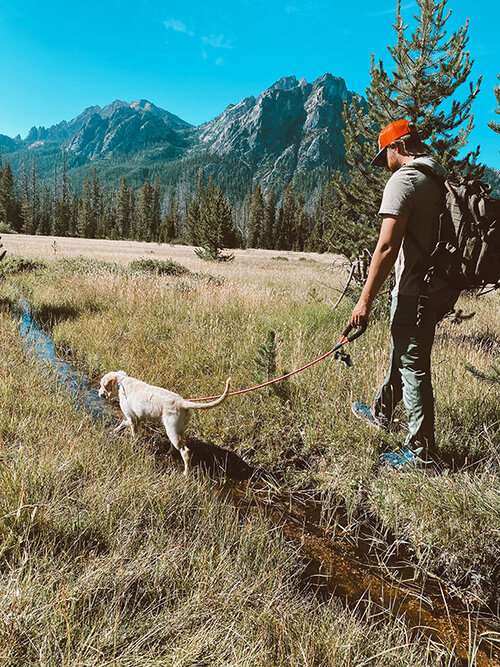 With lots of public lands, it's no wonder that hiking is a favorite activity of Gem State residents and visitors. Hiking trails abound all over the state, offering breathtaking and scenic views of nature.
Many state parks have developed hiking paths, and there are several trailheads near communities and wilderness areas.
If you're looking for hiking paths in the Treasure Valley, be sure to check out the Ridge to Rivers website, as it offers excellent information on local trails. Other websites like AllTrails provide some good hiking information.
Horseback Riding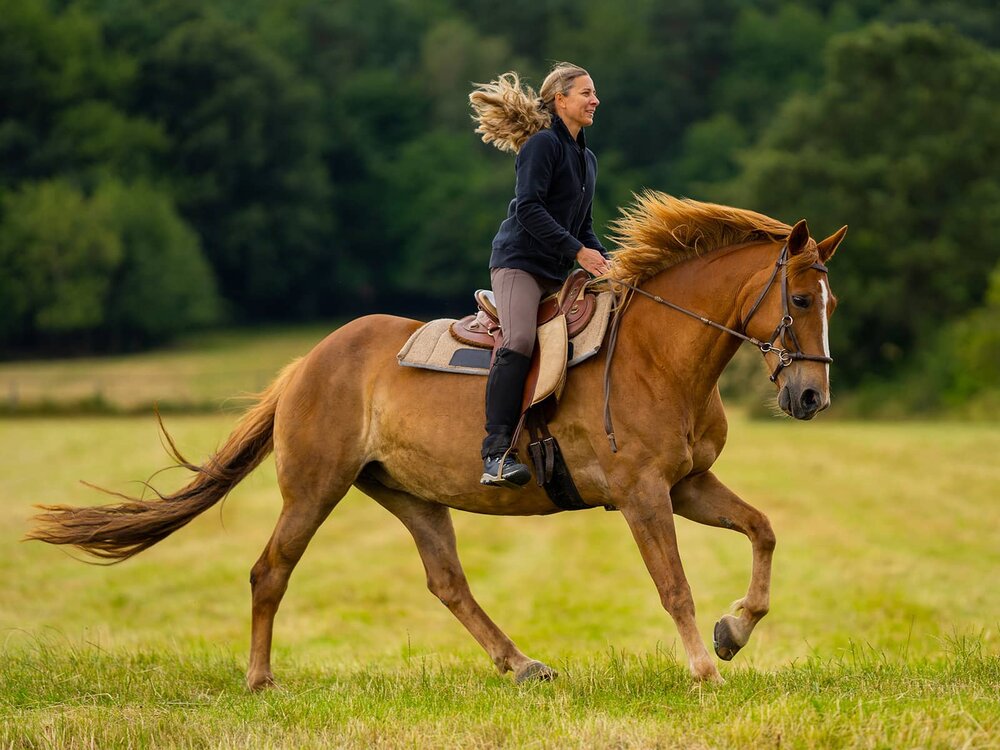 Being a western state, horseback riding is a popular pastime in Idaho. Idaho is home to lots of riding trails and even some camping experiences for riders who want to "hoof it" into rural locations. Many of Idaho's state parks offer equestrian trails and facilities to accommodate horses.
In some cities, it's not uncommon to see people ride up to "drive-thru" windows on horseback as many of the area's towns are incredibly horse-friendly.
The Ridge to Rivers group maintains trails that are appropriate for horseback riding, as well.
Horseshoes
The timeless game of Horseshoes is available at some of Idaho's state parks and some regional parks.
Hunting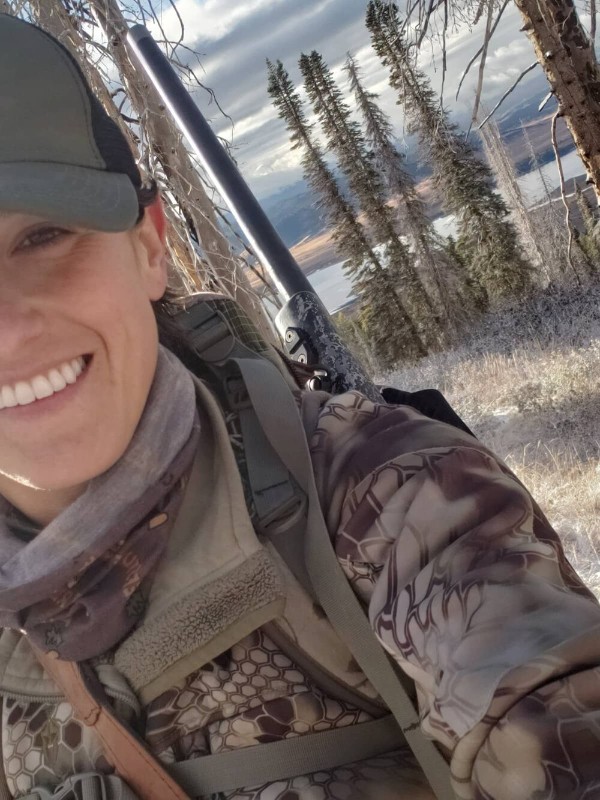 Another popular activity in Idaho is hunting. Known for its elk, deer, and big game, the outdoors of Idaho is a prime location to hunt wild game. Hunters need to have a hunting license, a tag that's appropriate for the game they're looking to hunt, and they need to take a hunters education class if they were born after 1975.
Hunting seasons vary in Idaho depending on the type of game. The Idaho Fish and Game Department has additional information on its website about hunting in Idaho.
Offroading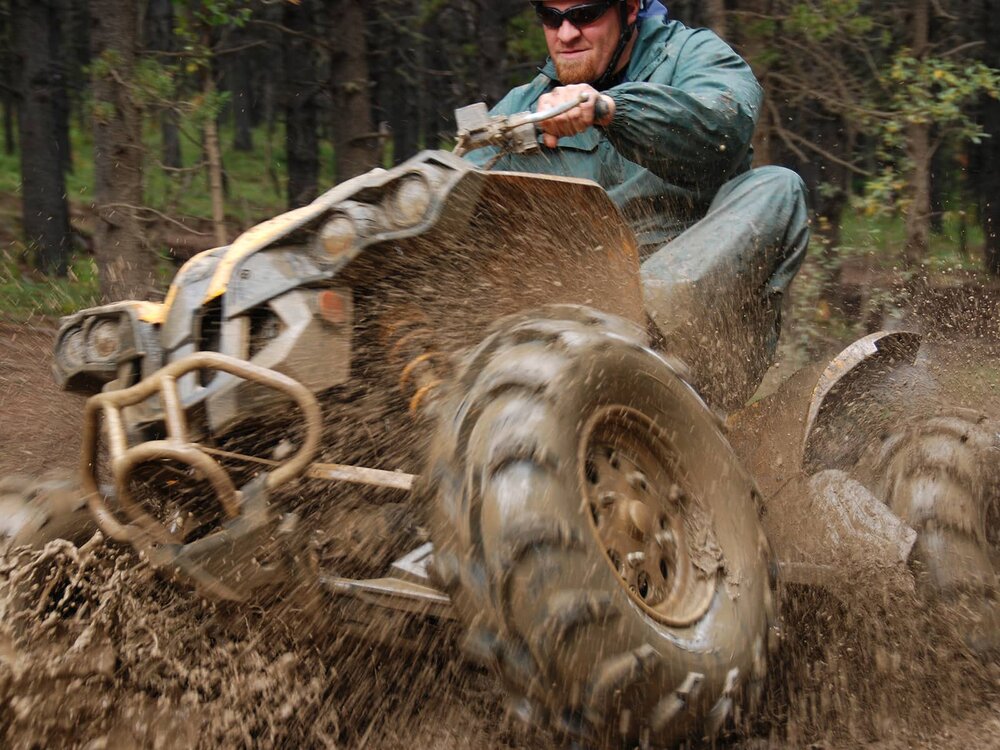 There's no better way to explore Idaho's backcountry than by using an OHV. In 1970, the Idaho Motorized Trails Program (IMTP) was created to ensure quality motorized recreational opportunities remain available by providing education and awareness, trail maintenance, and enforcement.
Motorbikes, ATVs, and specialty vehicles can access Idaho's motorized trails as long as they are registered. Learn more about the IMTP here.
If you're looking for trails to ride, here's a link to a great interactive trail map that shows both motorized and non-motorized trails in Idaho.
Paddlesports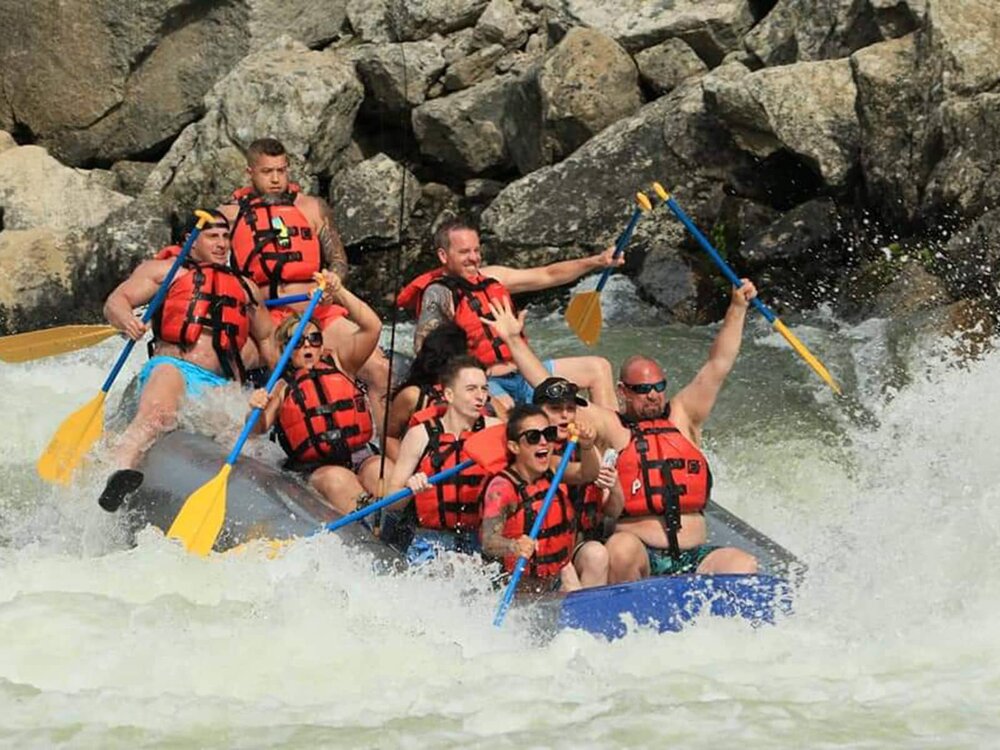 With the abundance of lakes and rivers in Idaho, paddle sports of all varieties are regularly enjoyed by residents and visitors.
Paddleboarders regularly use lakes and some of the calmer portions of rivers. Kayakers and Canoers can be seen on the lakes and rivers. It's not unusual to see kayakers challenging themselves in river rapids. And of course, there's always the whitewater rafters who challenge the river's currents.
For whitewater enthusiasts looking for adventure, in Cascade, Idaho, Kelly's Whitewater Park offers various activities for kayakers, rafters, and paddleboarders.
The Boise Whitewater Park is an excellent venue for kayakers and surfers to brave the rapids.
There are a lot of tour companies that offer a variety of rafting trips on the various rivers.
Cascade Rafting, Bear Valley Rafting, and Payette River Company are a few companies that offer excursions.
Pickleball
Pickleball is a wildly popular net sport played on a court that's the same size as a badminton court. Using a ball that looks like a whiffle ball, teams try to be the first to score 11 points. Unlike other sports, the ball must bounce once on each side before volleys are allowed.
Some regional parks have pickleball courts, and there are some at private locations. Check out the places to play at the Boise Pickleball Club for spots in the Treasure Valley.
Rodeos
Summer rodeos are popular events in Idaho, especially in the Treasure Valley. Attended by thousands of fans each year, the excitement of bull riding, tub turning, and other feats can't be beaten.
Probably the most famous local rodeo is the Caldwell Night Rodeo, which happens annually in August. The Snake River Stampede is an indoor rodeo that occurs at the Ford Idaho Center in Nampa. The Snake River Stampede takes place in July. Another area rodeo growing in popularity is the Eagle Rodeo, which takes place at an outdoor arena in June.
Running
Much like hiking, many of the same trails can be used for runners looking to get some intense cardio into their workouts.
Sailing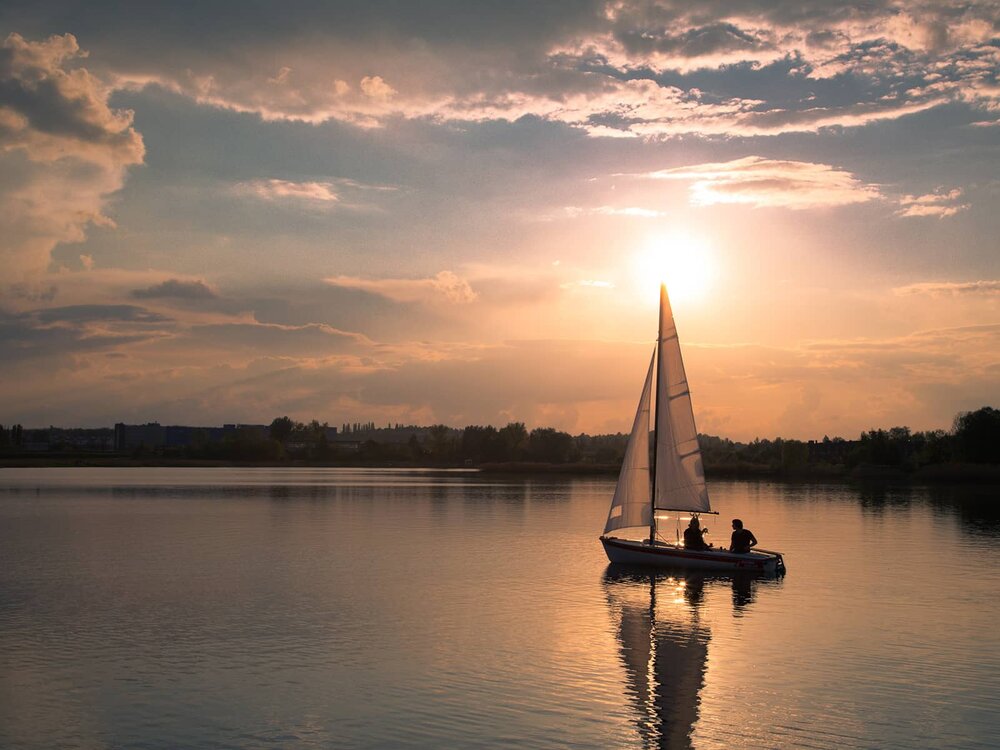 During the spring and summer months, area lakes are home to not only motorboats but also sailboats. Like motorboats, sailboats do need to be registered and have an invasive species sticker. Additional information can be found on the Idaho Parks and Recreation website.
Lucky Peak State Park and Ponderosa State Park (Payette Lake) offer some great boating options locally.
Sandboarding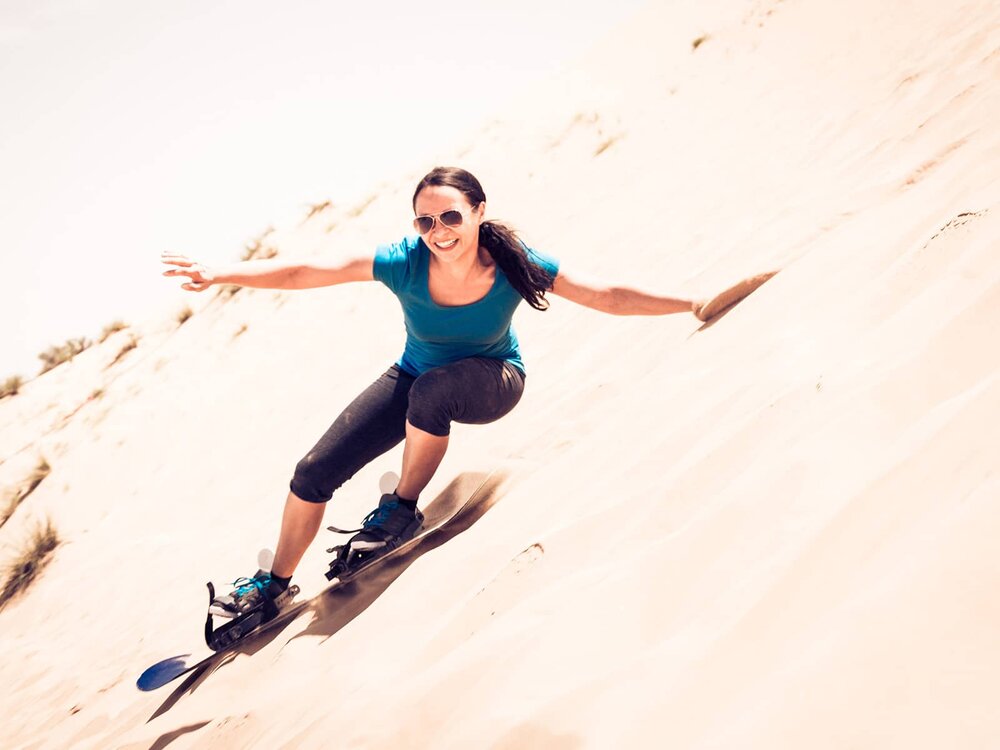 Much like snowboarding, sandboarding uses a board to descend a hill. Sandboarding occurs at the Bruneau Dunes State Park, which boasts the tallest single-structured sand dune in North America.
Sandboards can be rented at the visitor center at the state park.
Skiing (cross country and downhill)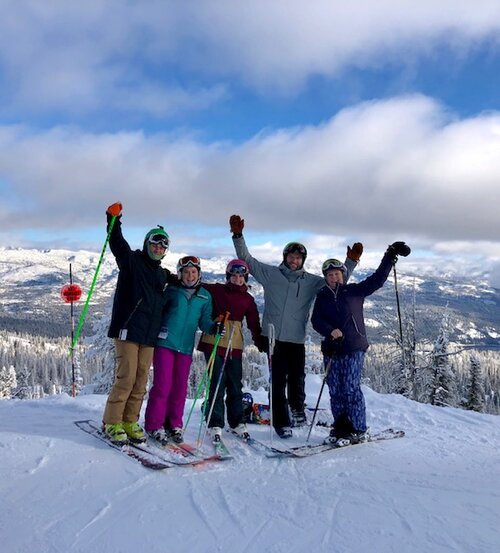 Idaho is a mountainous state and is home to some fantastic skiing venues. Sun Valley, Idaho, is known for being a playground to the stars and has excellent skiing areas. Bogus Basin is a short jaunt from downtown Boise and offers not only winter sports access but a variety of spring and summertime activities, too.
McCall is home to the Tamarack and Brundage Mountain Resorts, offering skiing, snowboarding, and other winter activities.
The Idaho Department of Parks and Recreation offers a great website with information about Cross Country Skiing in Idaho.
Snowboarding
Many of the same resorts that offer skiing offer snowboarding access and lessons.
Snowmobiling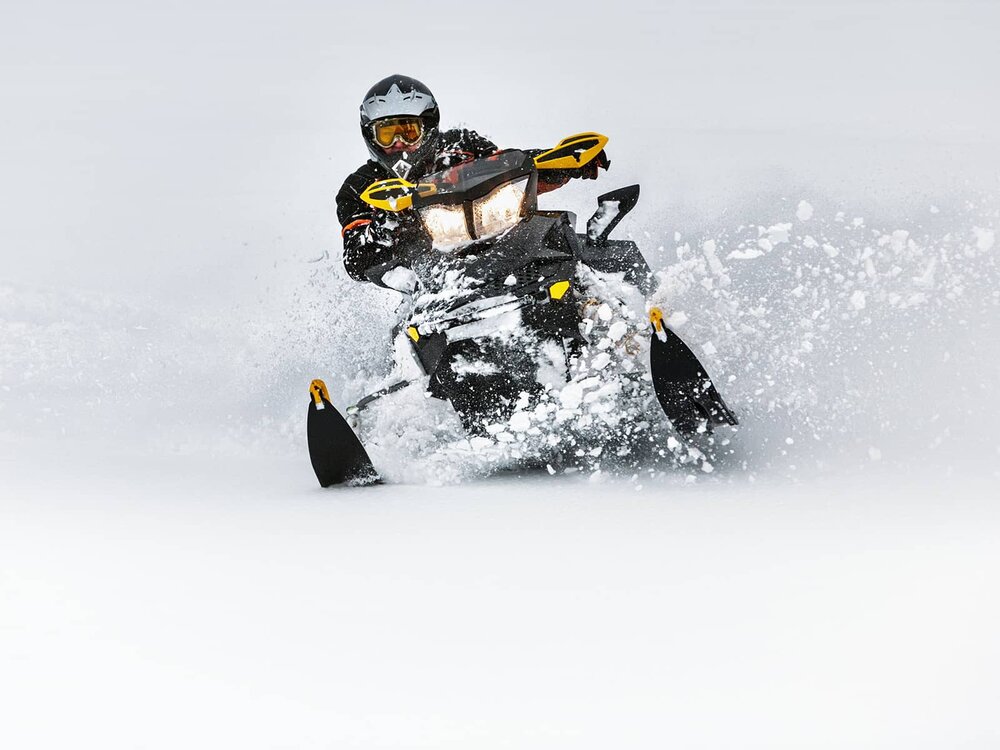 Snowmobiling in Idaho is a winter sport growing in popularity as it is both fun and exciting.
Snowmobiles need to be registered with the State of Idaho, and operators should attend a snowmobile safety class. There are many trails and parks across the state that are specifically for snowmobiles.
Once again, the Idaho Parks and Recreation department is a good resource for information about snowmobiling in Idaho.
Snowshoeing
There are 17 Park N' Ski areas across Idaho, where you can ski or snowshoe. There are over 180 miles of groomed and ungroomed trails in some of the most scenic areas of the Gem State. Permits are required, but the funds raised go toward the maintenance of the trails.
You can buy a permit or get more information about snowshoeing in Idaho at the Parks and Recreation website.
Softball
Idaho is home to many recreational softball leagues. Many of the clubs are run by the local municipalities, with games played at local parks. Softball is played across the state from spring through fall.
Swimming
Swimming is another recreational pastime that many Idahoans enjoy. With some facilities offering indoor swimming, the activity is available year-round. Several facilities offer swimming, including municipal pools. Area parks with ponds and lakes are also suitable venues for swimming during the summer months.
In Boise, Quinn's pond is an excellent location for swimming during the summer months.
Tennis
Much like basketball, Tennis is a prevalent recreational activity in Idaho. Many parks have tennis courts that can be reserved or rented.
Volleyball
Several state and regional parks have beach volleyball courts.
Watersports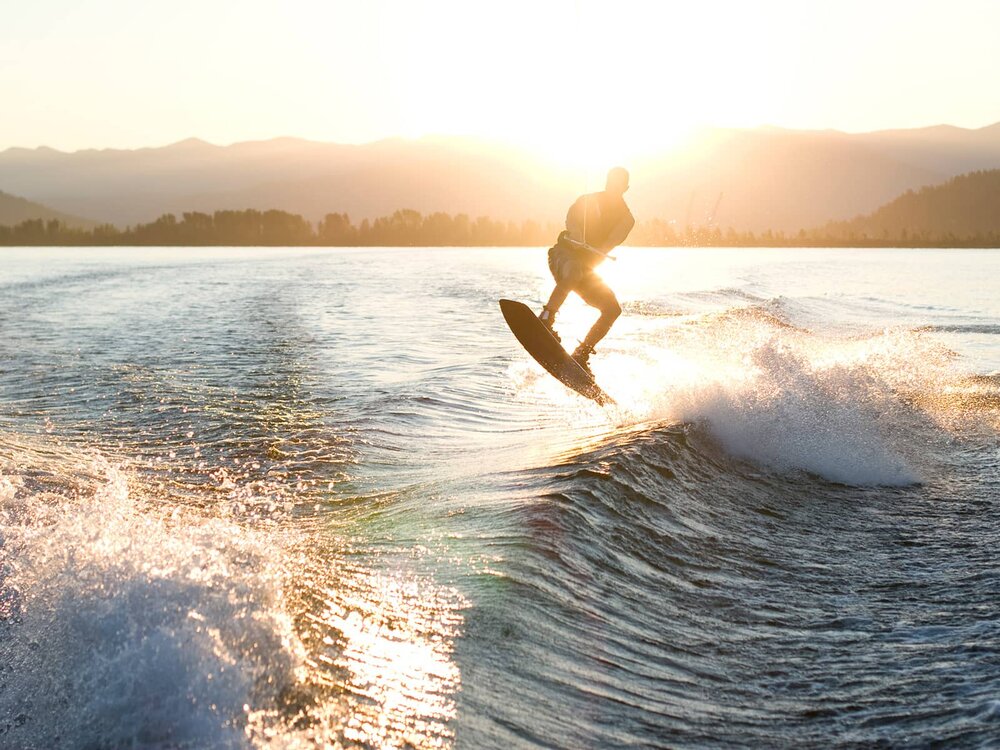 The area's lakes are playgrounds for those who enjoy watersports. In addition to casual, recreational boating, the state's lakes are perfect for waterskiing, wakeboarding, and surfing.
As a reminder, boats do need to be registered. You can find additional information about what's required to operate a boat in Idaho and other essential details by visiting the Idaho Department of Parks and Recreation's Boating Information page.
For those looking to surf without using a motorboat, the Boise Whitewater Park is an excellent venue in Boise to surf the river.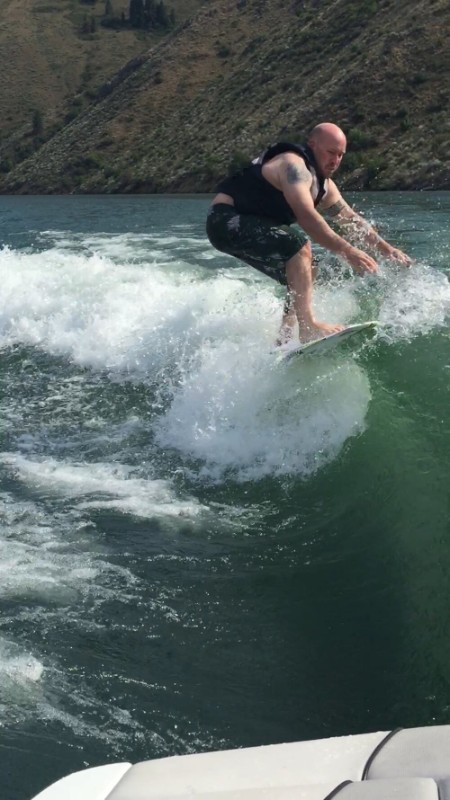 Ziplining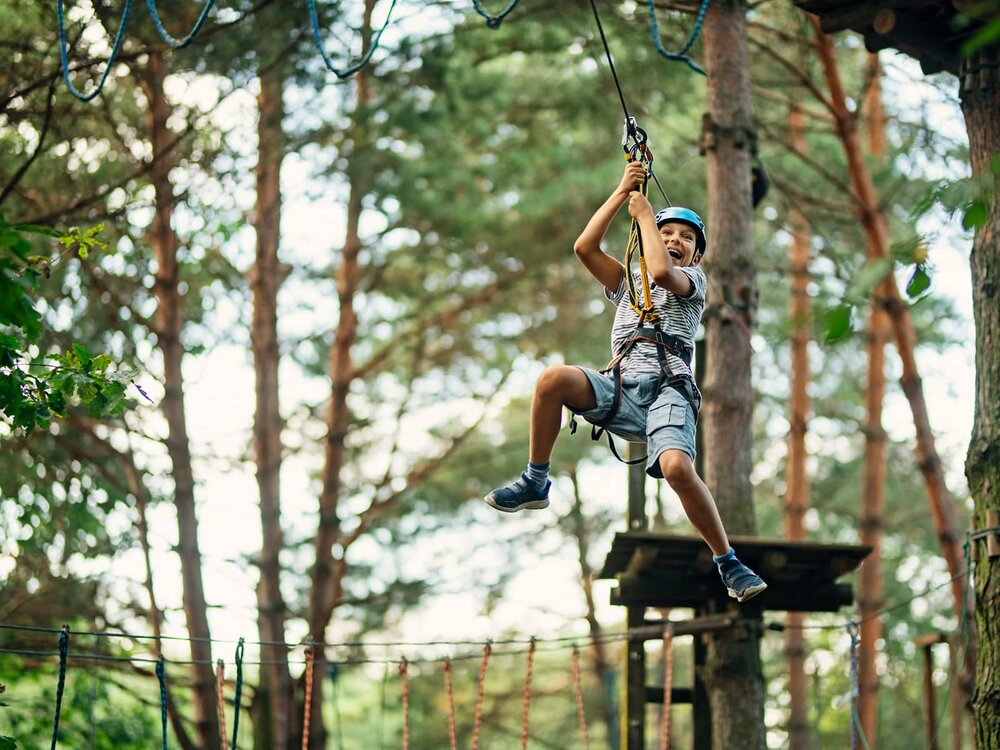 With Idaho being home to many lush forests and mountainous, picturesque terrain, it's not surprising that there are various zipline companies in the Gem State.
Securely tethered to a steel line, riders sail through the treetops on a variety of zip line courses that allow them to get a bird's eye view of the region's landscape.
Some of the state's zip line tour operators include:
Zip Idaho
Zip Timberline (Coeur D'alene)
The Last Word
As you can see, it's no wonder Idaho is a haven for outdoor enthusiasts. With a diverse array of outdoor recreational opportunities, it's not surprising that more and more people are moving to the Gem State to call it home.
While this Idaho Outdoor Recreation Guide is by no means exhaustive, it should give you a great idea of what's available to do in Idaho. Also, we're going to be updating it from time to time as information evolves.