Photo Credit: iStock.com/Sisoje
In a previous series, we discussed interior design trends for 2020 that were both in and out. Today, we're going to look at paint color trends for 2020 and factors that affect color choice.
Earlier this year, some design experts offered their opinions on what's in and what's out in terms of color trends for 2020.
Dark Exterior Colors
One of the significant trends that are picking up steam is dark exterior colors. Black houses, near black, and other smoky colors are becoming more prevalent. Those with bright accents and natural tones like warm woods or stone are making the dark colors more approachable.
Color Blocking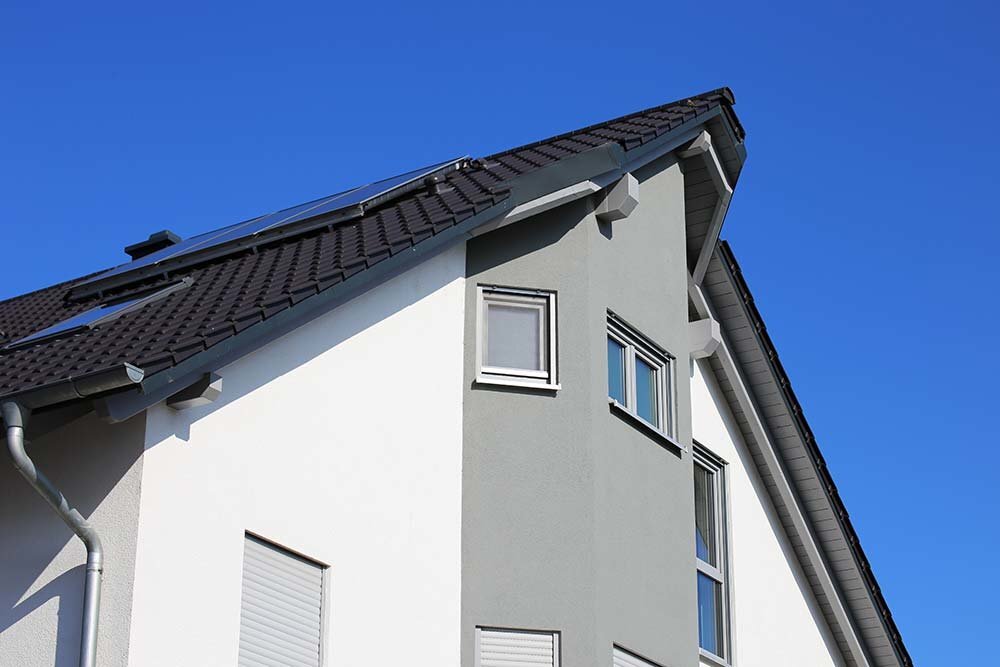 Photo Credit: iStock.com/U. J. Alexander
Color blocking is another trend that is becoming more common, where different sections of the home are painted a color. For instance, the front of a house may be painted black, but the entryway is white, creating a contrast between the other parts of the home.
White and Gray

Photo Credit: iStock.com/bobainsworth
Homes, painted white or gray, are also popular choices among the experts. White is a "timeless" color that never seems to go out of style and is appropriate just about everywhere. Imagine pairing it with smoked gray trim. White with black trim is also another palette that is gaining momentum in terms of popularity. And when it comes to gray, the less muddy, the better.
Neutral Colors and Earthtones
Neutral colors and earth tones are always going to be popular and in style. Think tans, taupes, and creams for this style. Some darker reds and greens can also fall into this category.
Bold Exterior Door Colors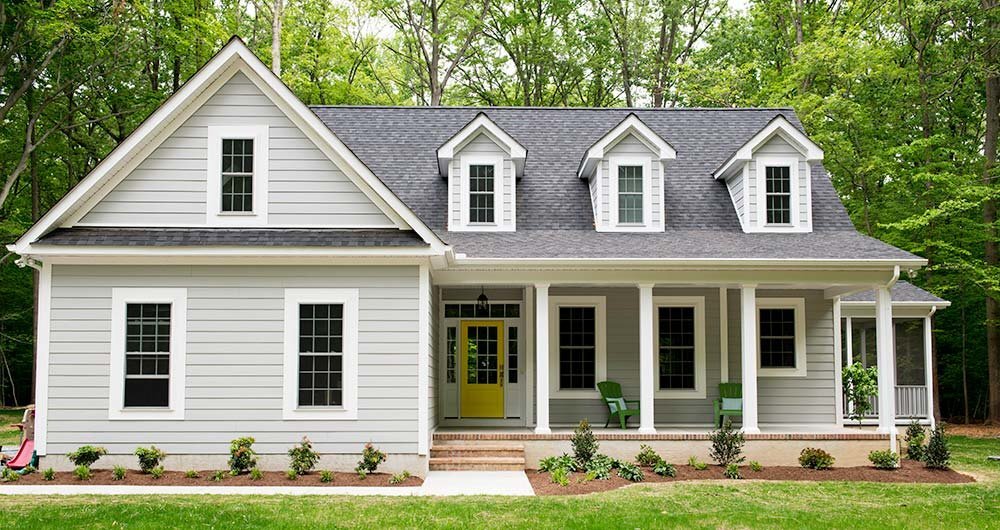 Photo Credit: iStock.com/Robert Kirk
Bold colors on exterior doors continue to be commonplace. Doors that are painted yellow or blue are occurring more frequently.
Considerations for Exterior Colors
According to Fixr.com's Paint and Color Trends survey, 77% of the experts surveyed said that the home's architecture is the most crucial factor when choosing an exterior color. Regional color preferences checked-in at 14% importance, followed by the color of other homes in the neighborhood at 7%.
Another consideration is a neighborhood's homeowners association, who may have restrictions on the colors that can be used.
The Last Word
The exterior color of a home is vitally important to its curb appeal. If you're planning on selling your home, it may be worth painting it to a more neutral hue. If you're planning on living in your home for a while, there's nothing wrong with having a color that suits your personality and design style.