Celebrated during the month of June, National Great Outdoors Month is a wonderful reminder to indulge your exploring and adventurous spirit in Idaho's beautiful landscape! From hiking in the Sawtooths and rafting the Middle Fork of the Salmon to camping under the stars or early morning trout fishing at Horsethief Reservoir– Idaho is the perfect location to experience the great outdoors!

With so many places to explore and memories to make, we knew we needed to share some of our favorites!
Hiking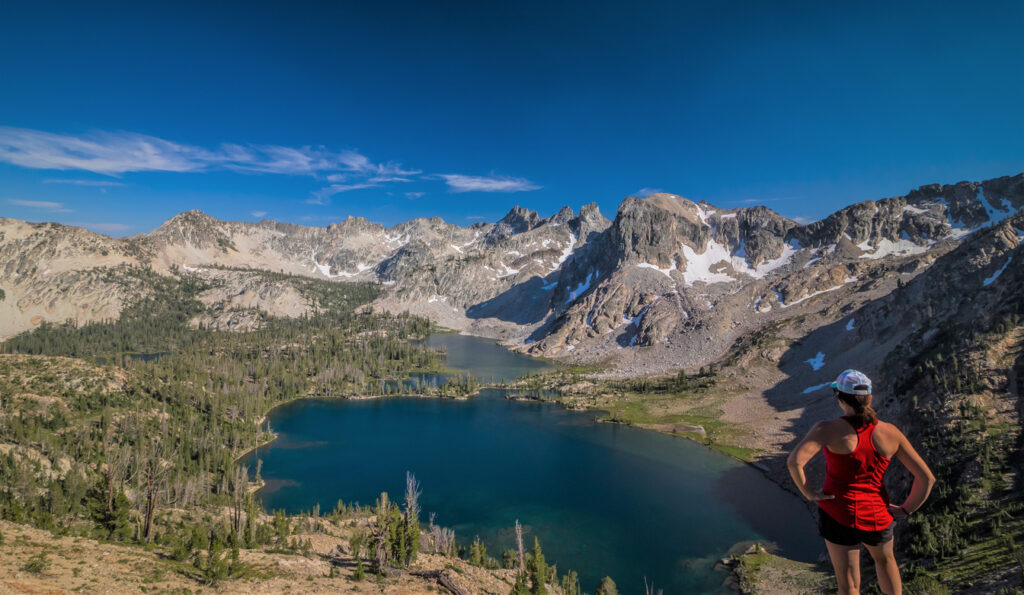 "Climb the mountains, not so the world can see you, but so you can see the world."

Hiking in Idaho is the perfect way to enjoy breathtaking views! We can't possibly list the almost 1,500 trails in the Gem State, but we have a handful of trails to get you started!
Table Rock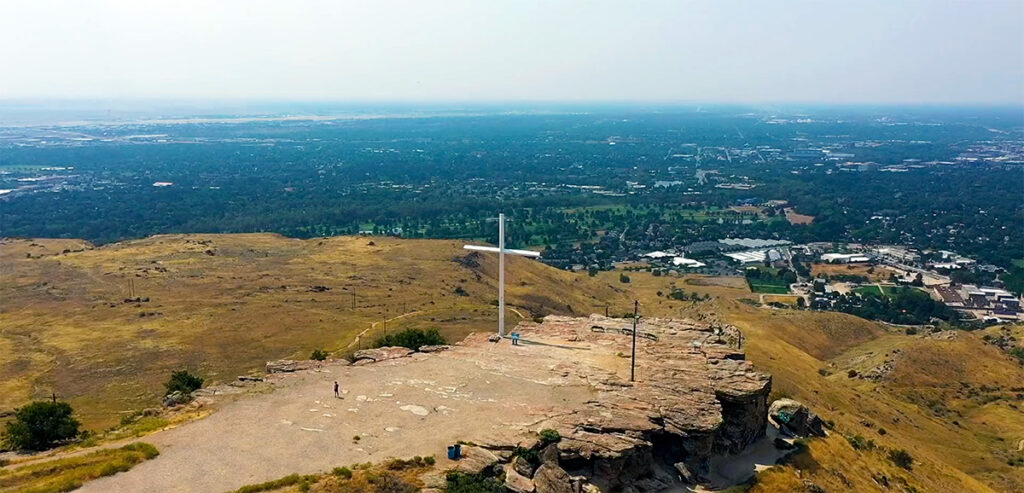 The most popularhike in the Boise area– on any given weekend, hundreds of people will hike up from the old penitentiary to the top of Table Rock. It's popular because of its proximity to town; it leads to an iconic destination and offers incredible views of downtown!
Stack Rock Trail
The Stack Rock Trail is an awesome intermediate-level day hike with plenty of canopied shade. The trailhead begins about 12 miles up Bogus Basin Road (look for "Trail Crossing" signs after a big S curve in the road); the Stack Rock trail traverses along the tree line with stunning views of the valley to your south.

For the "go-getter," after about 2.5 miles, the trail reaches a 3-way intersection with the Sweet Connie and Eastside trails. The Freddy's Stack Rock loopthen leads to Stack Rock, an imposing granite tower with amazing 360-degree views of the Treasure Valley, Horseshoe Bend, and beyond. This is not a beginner hike at about 9 miles out and back, but the views are worth it!
Around the Mountain
Considered the crown jewel of Boise trails, this one's got it all– a winding trail, massive ponderosa pines, and views stretching to the Sawtooths. When you hike Around the Mountain, be sure to pay attention to the mountain bikers that frequent this gorgeous trail!
Loon Lake Trail
This 12.0-mile loop trail near Warren, Idaho, is generally considered a moderately challenging route. It takes an average of five hours to complete, but it's worth it! With breathtaking views of open fields of wildflowers, the gorgeous Secesh river running through the heart of it all, and the crashed bomber plane adventure– this hike should be on your bucket list.
Iron Creek, Sawtooth Lake
Iron Creek Sawtooth Lake in Stanley, Idaho, is one of the most beautiful day hikes in the Sawtooth wilderness area! The trail begins at 7,000 feet and climbs above 8,250 feet. With over 1,700 feet of elevation gain, the trip takes 4-5 hours roundtrip.
Rafting, Kayaking, & Tubing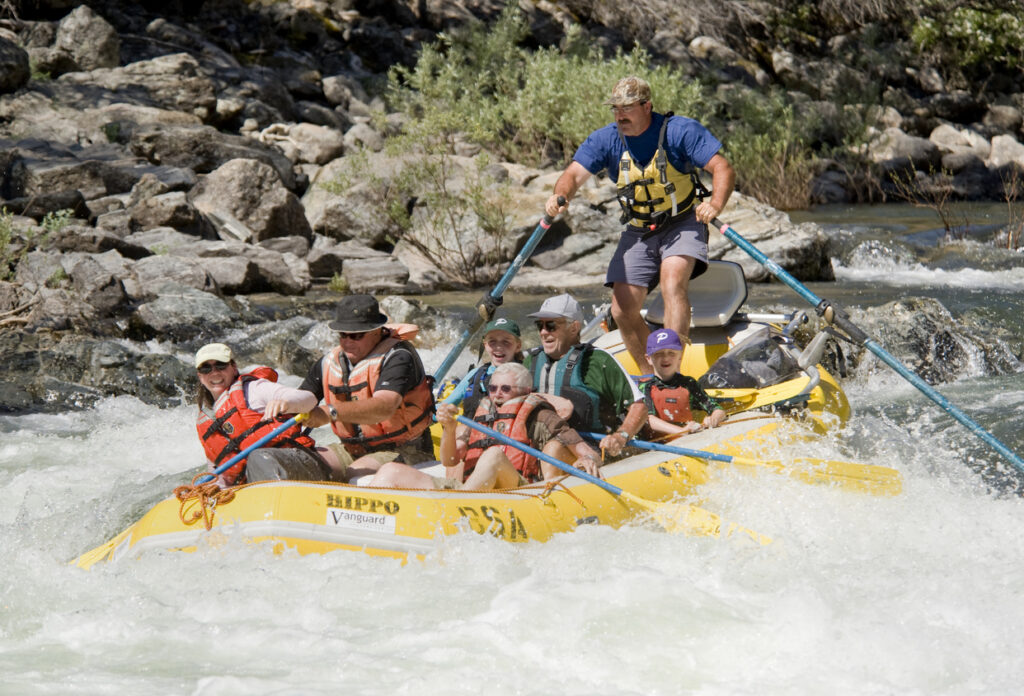 With over 3,100 miles of whitewater, your next river adventure can be as epic or leisurely as you want it to be!
South Fork of the Payette
The South Fork Payette boasts some of Idaho's best mild to wild whitewater rafting. Combine this with a hot spring in every section, few river users, and beautiful scenery– you're in for a real treat!
Middle Fork of the Salmon River
The Middle Fork of the Salmon River is so popular that the locals call it "Middle Fork." The Middle Fork of the Salmon flows through the heart of the Frank Church–River of No Return Wilderness. Most trips meet in Stanley, Idaho, and end in Salmon, Idaho. You'll need a permit and can make a trip one of the following ways– join an outfitter or apply for a non-commercial permit through the Four Rivers Lottery.
Selway River
The Selway has the best of everything, from fun and technically challenging whitewater to spectacular Idaho wilderness scenery and beautiful campsites, and there are usually very few people!
The Portneuf River
If tubing is your thing, you will definitely want to experience tubing on the Portneuf River– once named "the best tubing river in America" by USA Today in 2016. This tubing experience is a blend of a leisure river float and a whitewater adventure! It's truly the best of both worlds. Tube your way to Lava Hot Springs and make it a weekend getaway!
Fishing & Fly Fishing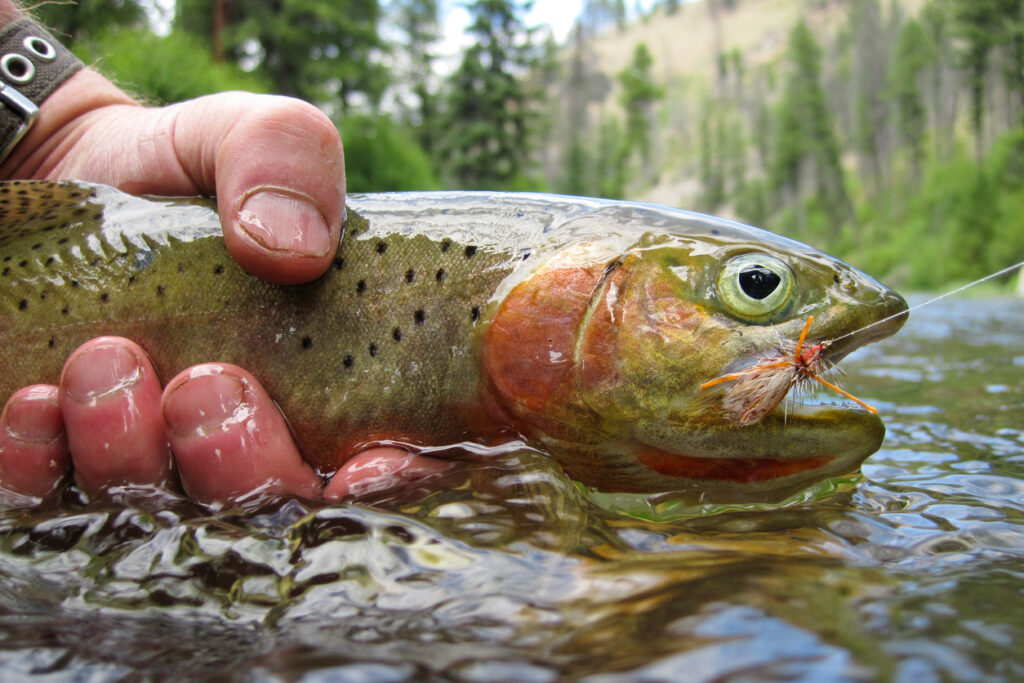 Famous for its fishing streams and stocked reservoirs– Idaho will have you hooked on your first cast!
Boise River
The Boise River offers miles of fishing in one of the finest urban trout rivers in the country. Wild trout and stocked hatchery rainbow and brown trout are abundant.
Lake Cascade
Cascade Lake is Idaho's fourth largest lake in the beautiful mountains of central Idaho. Located at the north fork of the Payette River and stretching 47 square miles, spend the day relaxing on one of the many public beaches or take in the gorgeous views as you paddleboard across the lake! Home to several fish species, including rainbow trout, smallmouth bass, yellow perch, and crappie– fishing lake Cascade is year-round!
Horsethief Reservoir
Horsethief Reservoir is a beautiful and secluded place to spend a hot summer weekend. Idaho Department of Fish and Game keeps the reservoir well-stocked with beautiful trout, so fishing is always excellent! There are endless back roads and trails in the surrounding area to explore, and campsites surround the reservoir!
Camping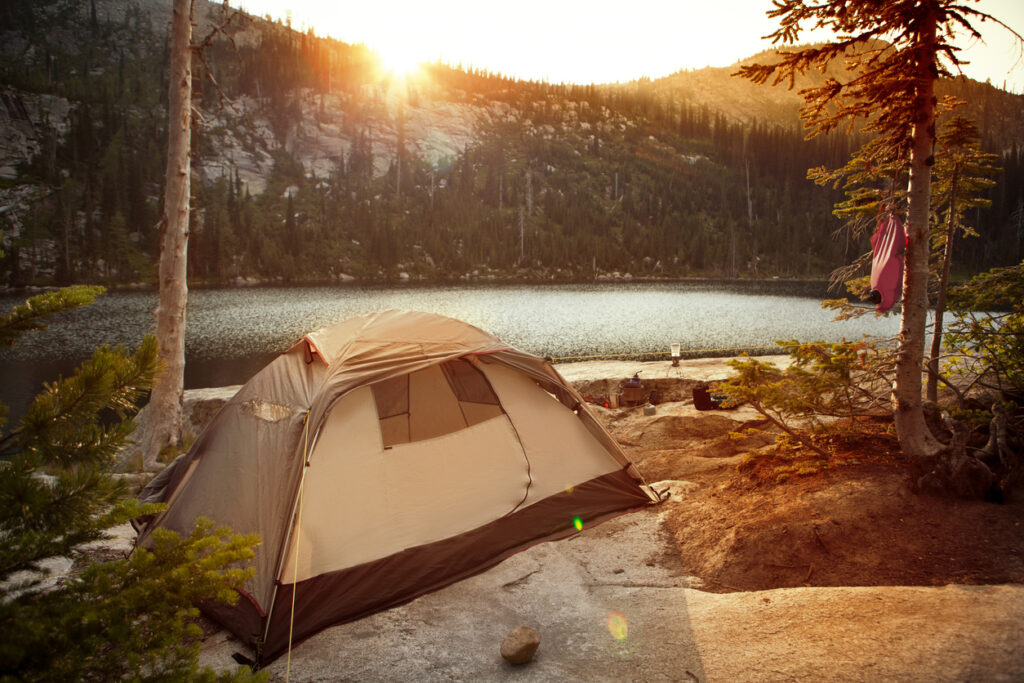 With 30 state parks throughout the state of Idaho and over 30 million acres of public land– the perfect camping spot should be easy to find!
Ponderosa State Park
Ponderosa State Park is situated on a peninsula that extends into Payette Lake. The park offers camping, extensive hiking and biking trails, guided walks with park naturalists, and evening campfire programs. Wildlife in the park is plentiful, with frequent sightings of Canadian geese, bald eagles, beavers, and more.
Farragut State Park
Once a World War II-era naval training station, this 4,000-acre park now provides camping with 223 individual sites, 10 camping cabins, and 7 group camps.
Located on the southern tip of Lake Pend Oreille in the Coeur d'Alene Mountains of northern Idaho, Farragut State Park offers gorgeous scenery, rich history, and an abundance of recreational experiences– including disc golf, a radio-controlled airplane field, fishing, hiking, biking, equestrian facilities!
Bruneau Dunes
Bruneau Dunes State Park offers a once-in-a-lifetime experience. With its peak at 470 ft, visit North America's tallest single-structured dune! The area's reservable campsites are close to the neighboring observatory. Spend a weekend playing on the dunes and falling asleep under the stars!
Bonneville Campground
At an elevation of 4,700 feet, Warm Springs Creek runs alongside the campground, and the South Fork Payette River lies across the highway. Sneak away for a few days to enjoy soaking at Bonneville Hot Springs and fishing in the creek and river.

The Gem State offers plenty of great outdoor adventures and experiences for nature enthusiasts and mountain explorers. Idaho's natural beauty is captivating– from the jagged Sawtooth Mountain Range and roaring rivers to the peaks of the Bruneau Dunes and breathtaking views of Loon Lake. Whether you want to hike through rugged terrains, camp under a starry sky, or explore the countless waterways, Idaho is the perfect backdrop for your next outdoor adventure!