December is a month that many of us look forward to all year. Eleven wonderful months of fun have passed, but the last month of the year is always magical. With over 60 December activities, now is the time to make time for the many activities that we wait for all year long! Mark your calendars…before 2022 is in the books!
Skip the gym and get a good ab workout laughing the night away at Kevin Hart! Take a step back into the 90s and get your Christmas hip-hop vibe on at Snoop Dogg's Holidaze of Blaze! Stroll through the Winter Garden aGlow or eat breakfast with Santa at Zoo Boise!
If you are looking to stay festive all month, there are a plethora of activities to choose from that will fill your heart and your calendar with the holiday spirit.
Holiday Events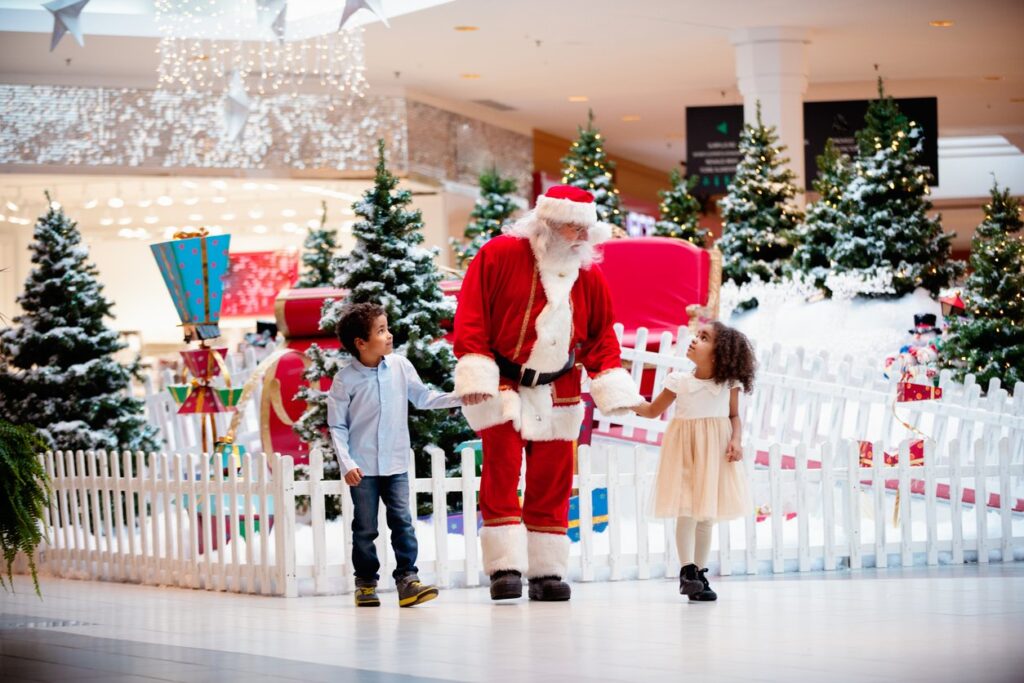 Pictures with Santa for your kids (sensory friendly options) AND your pets! Make your reservation, so you don't miss out! Escape for a mountain getaway and enjoy the tree lighting ceremony or torchlight parade at the WinterWonderland in Sun Valley. Or sip on a festive beer at the Boise SantaCon Crawl! From Christmas plays to wine tastings, there is an event for everyone to enjoy!
New Year's Events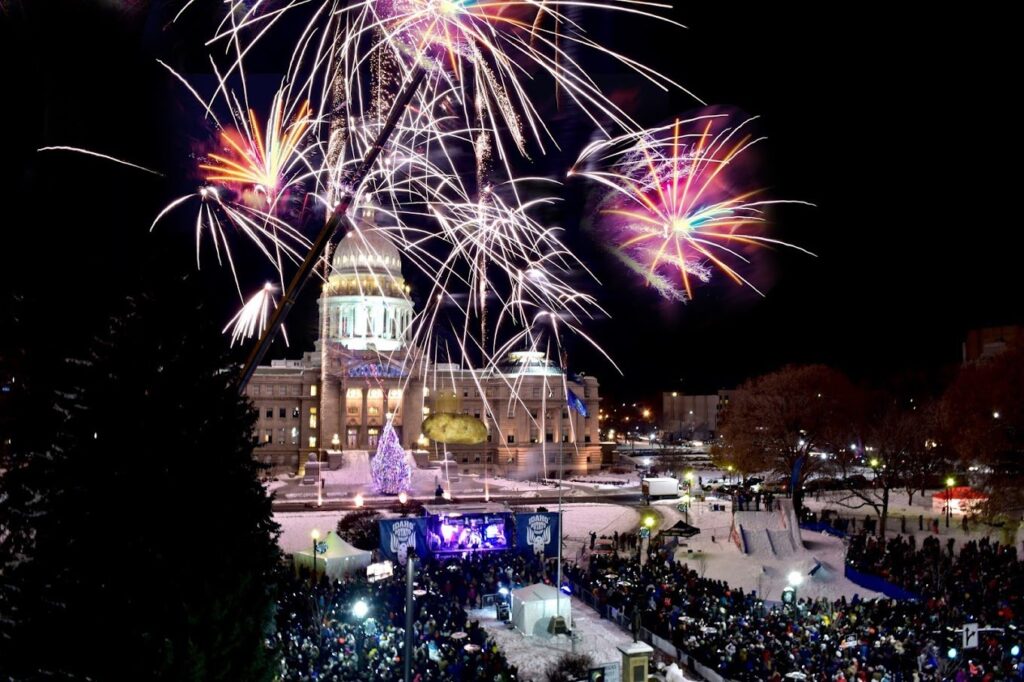 Idaho Potato Drop/Facebook
New Year's Eve in Boise is one for the books! We don't drop the ball; we drop the potato, and it's something you don't want to miss! Live music, performances, and an Urban Air exhibition are just a few of the things that make this celebration an unforgettable way to celebrate the New Year! If watching a potato drop isn't your thing, enjoy a good jam session at GRATEFUL, a Grateful Dead Tribute at the Olympic downtown. Or squeeze in one last concert before 2023 with Micky & The Motorcars at the Knitting Factory!
Family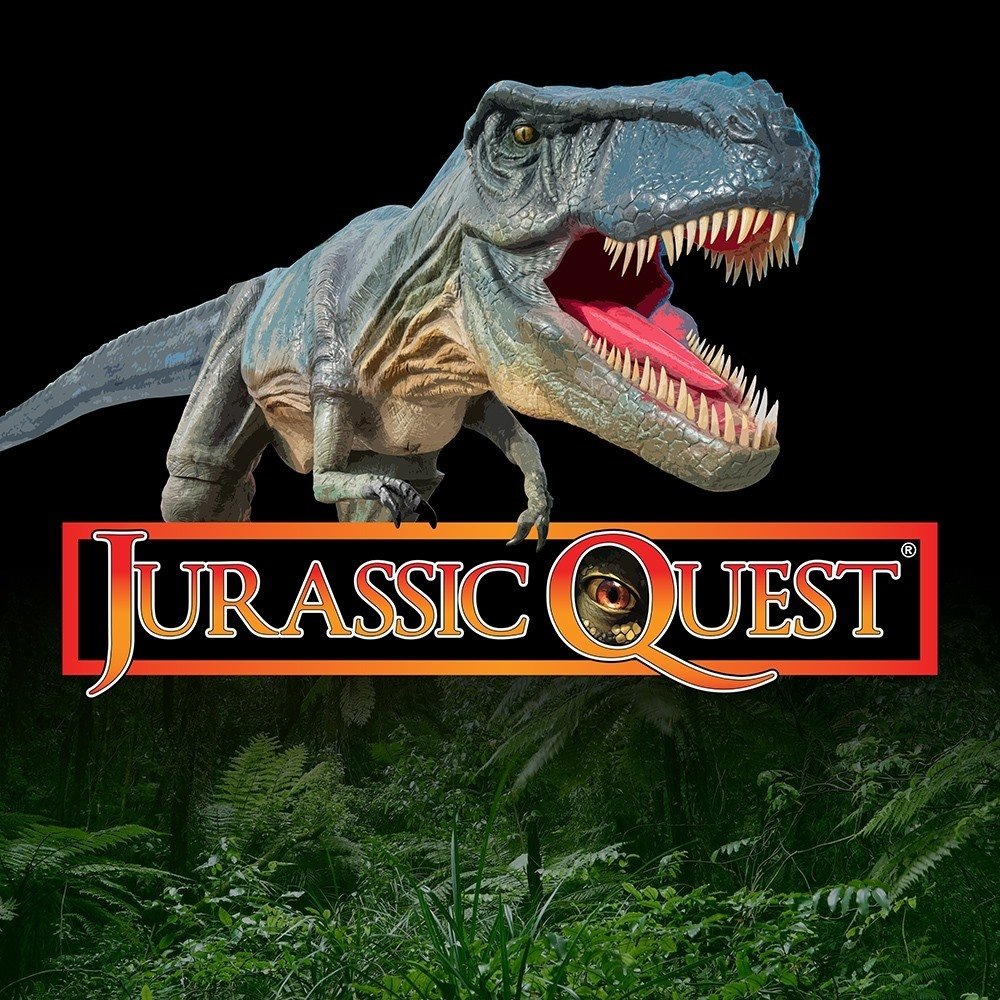 Jurassic Quest/Facebook
December can feel like it's overflowing with everything holiday. Still, you can take a break from the frenzy and walk with the dinosaurs at the Jurassic Quest or travel to the Mediterranean by exploring and cooking delicious food at the Taste of Greece.
Stay Active

Don't let the cold weather stop you from getting your sweat on! Pull out your ugliest Christmas sweater and sign up for the Ugly Sweater 5k. Don't worry, if it's too cold to run outside, you can still show off that ugly sweater – this 5k will be LIVE and virtual! If you prefer to ditch the ugly sweater and dress like Santa, sign up for the Santa Run!
Festivals & Events

Who doesn't need a good laugh?! Kevin Hart is kicking the month off with a night full of stand-up, and if it's anything like his last performance at the Idaho Center, you will leave with very sore cheeks.
And the comedy just keeps rolling; one week later, Bill Burr will stand on the same stage with the same goal of making your day a little lighter with a lot of laughter.
Arts & Music
Celebrate the magic of the holiday season with a night of festive music at the Boise Philharmonic at the Morrison Center. Want a night to escape to a tropical paradise? Hawaii's top music artist, Anuhea Jenkins, is making an appearance at the Egyptian Theater on her All is Bright Tour!
With the end of the year fast approaching, you might have questions about taking the next step in your real estate journey. We understand that the holidays can feel like a busy time to think about anything other than getting things checked off the shopping list. Rest assured, the Mike Brown Group is steadfast in our commitment to being your knowledgeable source in assisting you with your real estate goals now and in the new year!