SERVING SECOND CHANCES IN THE TREASURE VALLEY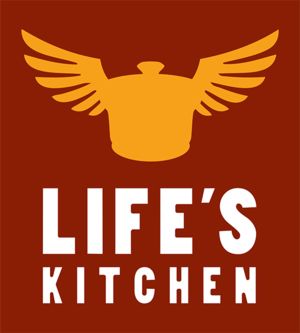 Life's Kitchen is dedicated to transforming the lives of young adults by building self-sufficiency and independence through comprehensive food service and life skills training, placement in the food service industry, and continuing education.
Life's Kitchen provides a 16 week food service and life skills training program for young adults ages 16-20 years old who face significant barriers to success. Trainees gain hands-on experience through our three training businesses: the café, catering, and contract foods.
Life's Kitchen was the first member organization of Catalyst Kitchens – a national network of food service job training programs – and is a Model Member of the Catalyst Kitchens Network as well as a recognized leader in food services job-and-life skills training.
For more information on Life's Kitchen please go to lifeskitchen.org.
LIFE'S KITCHEN
MEET A STUDENT
COMMUNITY
GET INVOLVED
VOLUNTEER OPPORTUNITIES
New trainees start every month, and we are always in need of volunteers and supporters who are passionate and ready to help make a difference in the lives of our trainees.
We love our volunteers! Volunteers play a crucial role at Life's Kitchen, and we are always in need of volunteers to advance our mission and vision.
We have approximately 90 volunteers who staff fundraising events, mentor trainees, and conduct mock job interviews. We also rely on volunteers to provide life skills and employability classes to our trainees. Local business and community leaders conduct workshops on a variety of topics including personal finance and budgeting, healthy relationships, housing, and transportation.
Due to the nature of our program, it is requested that all volunteers be 18 years or older. if you are interested in learning more about volunteer opportunities, give us a call at 208.331.0199.