May is an amazing time of year in the Treasure Valley! The weather transitions from rain to warmer temperatures, the days grow longer, and the landscape blooms into vibrant colors.

The beautiful outdoors is calling our name, and there's no shortage of activities to experience! From art festivals and farmer's markets to celebrating moms and Cinco de Mayo, country concerts, and a night out at the zoo – May will certainly keep you busy!
Mother's Day

Mother's Day is a special occasion to celebrate and honor the incredible women in our lives who have given us love, support, and guidance. It's a time to show appreciation for the sacrifices they have made and the unwavering devotion they have shown.

Sip on mimosas, listen to live music, and shop at the Mother's Day Market! With over 50 different vendors, you will surely find the perfect gift for the Mom in your life!
Cinco de Mayo!
It's time to celebrate Mexican heritage and recognize the Mexican-Americans' contributions to American culture. It's a time to come together, enjoy delicious food and drinks, and appreciate the rich cultural traditions of Mexico.

Family Events
Stay Active
With over 100 exhibitors promoting their brands and demonstrating the latest in sports and fitness clubs, you won't want to miss the Health & Fitness Expo. Learn about nutrition, shop supplements, sports equipment, apparel, and more!
Festivals & Events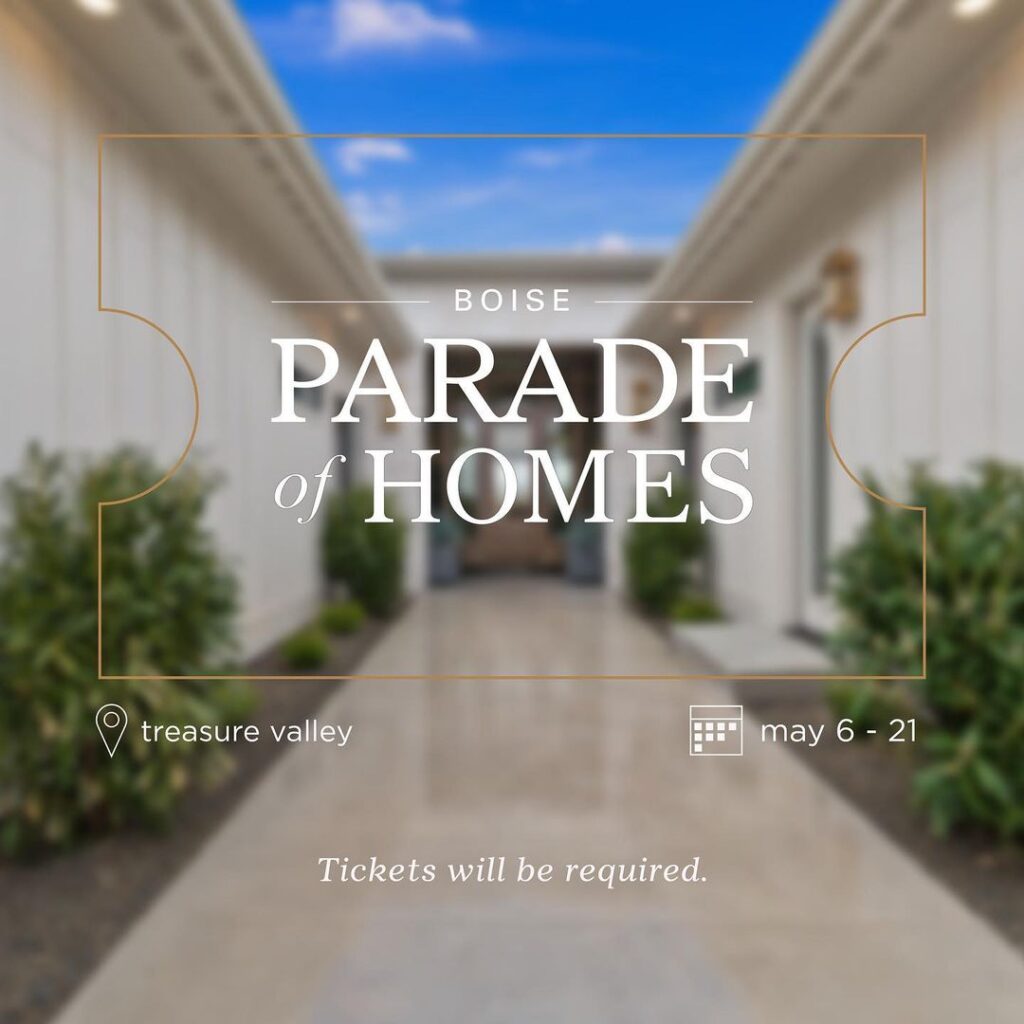 In one week, the Boise area's most anticipated spring event begins,The Boise Parade of Homes. The parade has a long-standing tradition of displaying a variety of spectacular new construction homes, offering home builders associated with the Building Contractors Association the opportunity to showcase their creativity in floor plan design while introducing exciting new design trends to attendees.
The Boise Spring Parade of Homes begins Saturday, May 6th and runs through Sunday, May 21st. Homes will be open and available for in-person tours Tuesdays through Thursdays from 5 p.m. until 8 p.m. and Fridays through Sundays from Noon to 8 p.m.
Farmers Markets
Enjoy locally-grown produce, handmade crafts, and artisanal goods! You will find fresh local seasonal vegetables and fruit, locally raised protein, pastries, honey, jams and sauces, fresh-roasted coffee, and a delicious selection of ready-to-eat foods.
Arts & Music
With 30+ art and music experiences to choose from, there's no doubt, memories will be made!

The mega country star, Luke Combs, is bringing his world tour to Albertson's Stadium!

Celebrating 25 years of the Riverdance– a powerful reinvention of the Grammy Award-winning Irish and international dance. Fans of all ages will fall in love with the magic of Riverdance!


Whether you are craving tacos and tequila, a night of music, or touring your dream home – May will be your month to check the boxes of all things fun and dreamy!