The Great Outdoors & Much, Much, More: Boise real estate is situated right at the cultural heart of the great state of Idaho. As an exciting hub for live music and performance art, the city proudly hosts numerous events and festivals throughout the year, most notably the Gene Harris Jazz Festival, Boise Music Festival, Treefort Music Fest, Idaho International Film Festival, Idaho Shakespeare Festival and of course, the famous Spirit of Boise Balloon Classic, just to name a few.
Set against the backdrop of the picturesque Boise Foothills, those living in Boise homes for sale have plenty of reasons to engage in healthy and active lifestyles. Residents have easy access to miles and miles of biking and hiking in Hull's Gulch, located just north of downtown, as well as along the city's extensive urban trail system, the beloved Boise River Greenbelt. Wintertime offers residents the opportunity to enjoy excellent skiing and snowboarding at the Bogus Basin ski area, as well as snow tubing (a family favorite) and cross-country skiing throughout Idaho's beautiful, breathtaking backcountry.
BOISE, ID REAL ESTATE OPTIONS
Offering Distinctive Choice: Boise real estate encompasses quite a large area—64 square miles to be exact—and the city has its own distinctive neighborhoods for everyone to explore. Buying or selling Boise real estate gives potential homeowners a bevy of options and areas to choose from. Whether you're looking for a heritage home on a tree-lined drive in the North End, or a spacious acreage in South Boise, or perhaps a new construction home in the city or a nearby community, The Mike Brown Group has you covered.
---
FIND BOISE, ID REAL ESTATE BY PROPERTY TYPE
New Construction Homes in Boise And The Treasure Valley
Luxury Properties
Condominiums
Townhouses
Waterfront Properties
Golf Course Properties
Acreages
Farms & Ranches
Investment Properties
Foreclosures & Short Sales
First Time Homes
---
BOISE, ID COMMUNITIES
Offering even more Choices: If living in the big city isn't your cup of tea, The Mike Brown Group offers real estate services to Boise's popular bedroom communities, each offering their characteristic take on the safe, family-focused, community-oriented lifestyle that Idaho is so famous for.
---
FIND HOMES IN COMMUNITIES OUTSIDE OF BOISE, ID
Caldwell
Eagle
Garden City
Kuna
Meridian
Middleton
Nampa
Star
Treasure Valley
---
Visit our Idaho real estate directory to easily navigate the communities & subdivisions found in the Boise-Nampa Metropolitan Area market. We have thousands of listings over hundreds of pages, so take your time until you find the right home, in the right subdivision, in the right city!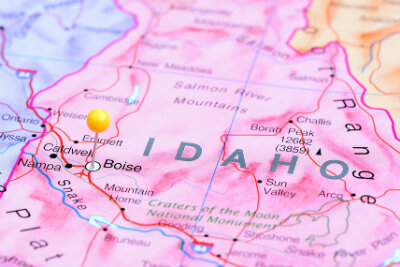 ---
Contact us online and one of the qualified REALTORS® at The Mike Brown Group will get in touch with you. We encourage you to introduce yourself to us for free valuable insight and information on buying or selling Boise, ID real estate. Our goal is to help you get the most out of your Boise home search by providing personalized customer service and unmatched professionalism that you won't find anywhere else. You can also call us at 208.278.4300—we look forward to helping you soon!