While many of us remember September 11th for a completely different reason, September 11th is also "National Make Your Bed Day." Since we spend one-third of our lives in bed, it makes sense to want to celebrate our slumber by having a pristine bed. For today's article, however, we're going take a look at some stunning bedrooms to inspire your own boudoir.
Biltmore Co.
Award-winning Biltmore Co. provides us a variety of bedroom designs worthy of just about any home. Seen above is the master bedroom from the "Colorado." The vaulted ceiling with the exposed beam adds a rustic touch to an otherwise contemporary design. The gorgeous trim work on the accent wall really adds to the room. Of course, living in a house with a place like this, you definitely want to make sure you make your bed.
---
Asbury
Asbury's "Antero II" master bedroom features sleek lines and neutral hues that will soothe and calm after a long day. With ample space for relaxing, this master bedroom is a tranquil sanctuary.
---
Ninety Degree Construction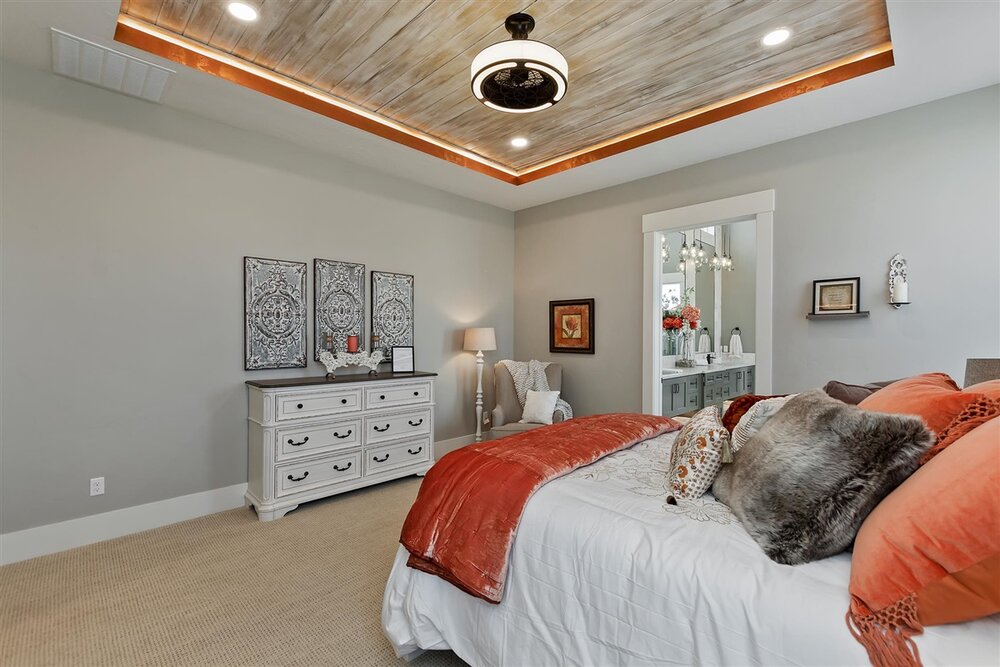 This master bedroom from the "Karmen" features a recessed ceiling with built-in lighting, providing extra ambiance. The exposed wood also adds a touch of rustic elegance to a contemporary space. The blend of earth tones with neutral colors delivers a timeless class to the most used room in the house.
---
Todd Campbell Custom Homes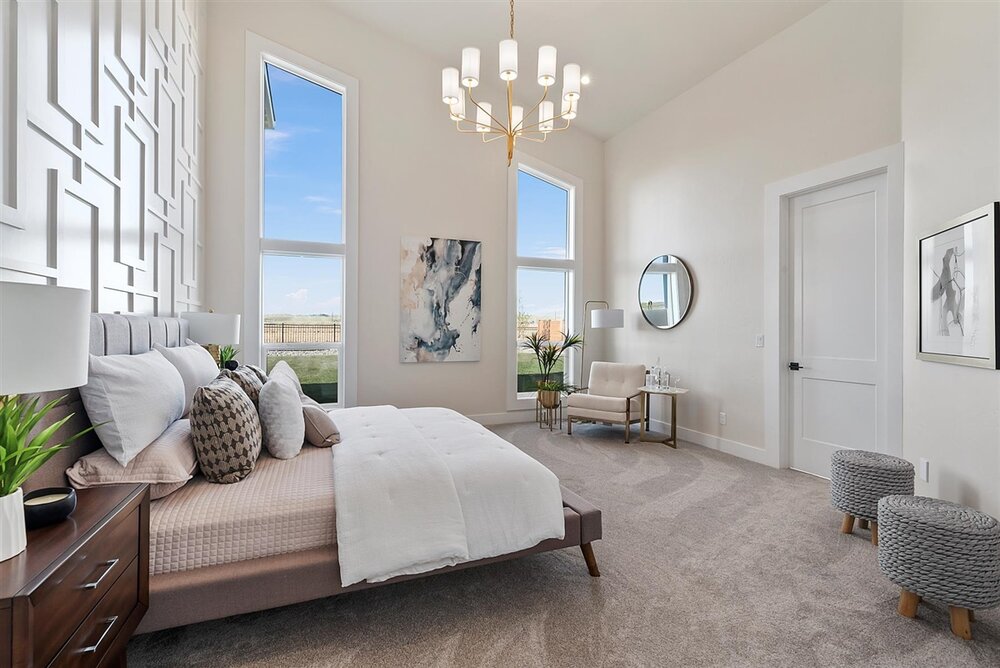 From Todd Campbell Custom Home's 2020 Spring Parade of Homes entry comes the master bedroom from the "Florence." This modern master bedroom, with its sleek lines and ornate wood-worked accent wall, provides an inviting retreat for its residents. Superb attention to detail with neutral hues helps make this room one you'd want to come home to.
There's a brief tour of some of the master bedrooms created by some of the area's talented design/build teams. Hopefully, you've found some of the designs inspiring.
---