July is an exciting month for outdoor enthusiasts and nature lovers as it is recognized as National Parks and Recreation Month! This annual celebration encourages people to discover and appreciate the beauty of state parks and recreational areas across the country.We are fortunate to live in a state that offers stunning state parks; from the tranquil blue water of Bear Lake State Park and the towering dunes of Bruneau Dunes to an anglers dream of Henrys Lake State Park– Idaho offers a wealth of natural wonders and recreational activities for all ages.
Let's take a tour of these captivating parks and explore the diverse landscapes that make Idaho a must-visit destination!
Located in the southeastern part of Idaho, Bear Lake State Park boasts stunning turquoise waters that have earned it the nickname "Caribbean of the Rockies." The park offers a picturesque setting for boating, fishing, swimming, and water sports. Visitors can camp, sail, scuba dive, and swim from public beaches and lakeside campgrounds.
Bruneau Dunes State Park, situated in southwestern Idaho, is known for its magnificent sand dunes that soar up to 470 feet, offering a unique opportunity for sandboarding, sledding, and stargazing! The park features an observatory with telescopes for stargazers to marvel at the night sky. Additionally, visitors can enjoy camping, picnicking, and hiking along the scenic trails, offering panoramic views of the dunes and surrounding desert landscapes.
Just a short drive west of Boise, Eagle Island State Park is a 545-acre park that features a popular swimming beach, a grassy picnic area, a waterslide, and more than five miles of trails for those looking for a place to ride horses, hike, walk your dog, or play disc golf. With its expansive picnic areas, volleyball courts, and horseshoe pits, Eagle Island State Park is perfect for everyone in the family!
Henry's Lake State Park
Henry's Lake State Park, located in eastern Idaho near the Montana border, is a haven for anglers and nature enthusiasts. It is renowned for its excellent fishing opportunities, particularly for trout. The serene lake, surrounded by majestic mountains, offers a scenic backdrop for hiking, biking, boating, canoeing, and wildlife viewing. The park features campsites and cabins, allowing visitors to immerse themselves in the tranquility of the area while enjoying outdoor recreational activities.
Lake Cascade State Park
In the heart of Idaho's mountainous region and just 75 miles north of Boise, Lake Cascade State Park encompasses the stunning Lake Cascade, Idaho's fourth-largest lake. Boating, fishing, and swimming are popular activities in the summer! With miles of shoreline and pristine sandy beaches, it provides ample opportunities for sunbathing and picnicking. The park also offers hiking, mountain biking trails, and camping facilities!
Lucky Peak State Park
Lucky Peak State Park, just a short 25-minute drive from Boise, offers a picturesque retreat along the Boise River. It is a favorite spot for boating, wakeboarding, surfing, and sailing. The park features sandy beaches and designated swimming areas, perfect for cooling off during the hot summer months! Visitors can also enjoy picnicking, hiking, and wildlife observation. The park's scenic vistas and convenient location make it popular for day trips and outdoor adventures.
Nestled on the shores of Payette Lake in central Idaho, Ponderosa State Park is a true natural gem in the heart of McCall! The park is on a peninsula extending into the gorgeous Payette Lake– surrounded by dense forests, stunning wildflower displays, and abundant wildlife. Visitors can enjoy a variety of recreational activities, including hiking, biking, horseback riding, fishing, and Nordic skiing. The park features numerous campgrounds, picnic areas, and interpretive programs!
Priest Lake State Park
Priest Lake State Park, located in the northernmost part of Idaho, is considered a jewel of the Northwest. Offering a serene escape in a pristine natural setting, the park encompasses crystal-clear waters, amazing recreational opportunities, and shoreline campgrounds. Visitors can enjoy boating, kayaking, swimming, and fishing on the lake. The park also features miles of hiking trails and picnic areas!
Thousand Springs State Park
Thousand Springs State Park is an expansive park with six units to explore, all within driving distance of each other. Malad Gorge, Kelton Trail, Earl M. Hardy Box Canyon Springs Nature Preserve, Billingsley Creek, Ritter Island, and Niagara Springs bring gorgeous views as thousands of gallons of water flow from below ground, cascading down the volcanic cliff faces. Each park offers a different perspective on the varied geology of south-central Idaho.
Malad Gorge
The Malad River, which flows south to the Snake River, was created by merging the Big and Little Wood Rivers. About 2.5 miles upstream from the Snake River, the water crashes down 250′ through Devil's Washbowl. The viewing bridge gives visitors the perfect scenic view of the powerful waterfall.
Kelton Trail
First used by wagons along the Oregon Trail, the Kelton Trail became an important trade route for mail, freight, and passengers. From 1864 to 1883, the route connected Boise, Idaho, to Kelton, Utah. The trail was so popular the wheels cut ruts into the rocks. The trail can be found on the east side of I-84 near Malad Gorge.
Earl M. Hardy Box Canyon Springs Nature Preserve
Flowing at 180,000 gallons per minute, Box Canyon is one of the largest springs in North America. The 4.3-mile loop trail guides you along the canyon rim, eventually descending down to the sapphire blue pools.
Billingsley Creek
There are big plans for Billingsley Creek. It will be the future home of the Thousand Springs State Park and Hagerman Fossil Beds National Monument Visitor Center. A new RV campground, floating and fishing access, amphitheater, and arboretum are planned for the park.
Ritter Island
An Island rich with pioneer history. Home to Minnie Miller, visitors can still see the state-of-the-art dairy farm and homes. Minnie raised prized Guernsey Cattle on the island and became somewhat famous in her time. It was also the site of the Payne Lewis Ferry.
Niagra Springs
Home to the Clear Springs Trout Hatchery, Buhl and Hagerman is one of the world's largest trout producers. Niagra Springs waterfall cascades down the canyon walls with water gushing at 250 cubic feet per second, creating a blue pool below.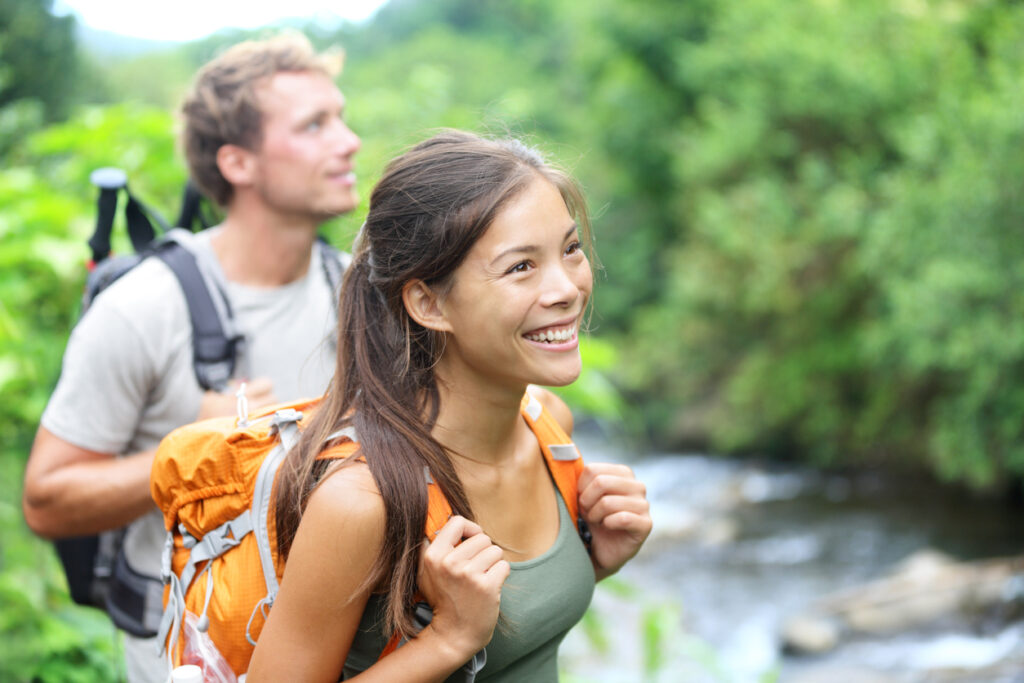 Whether you are seeking relaxation, adventure, or a chance to connect with nature, celebrating National Park and Recreation Month is the perfect time to explore some of Idaho's most breathtaking state parks!