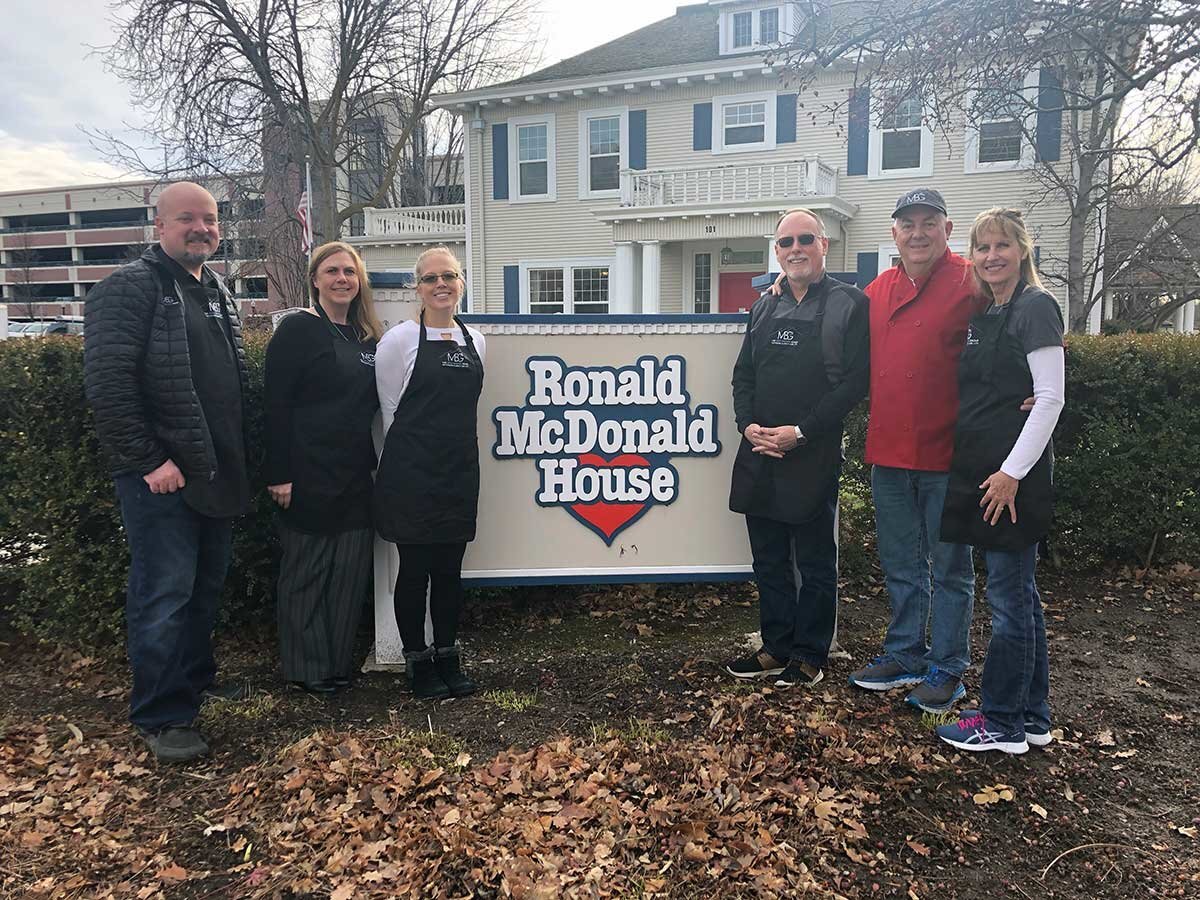 The Ronald McDonald House provides housing for families who have traveled far from their homes to seek treatment for their injured or seriously ill children. Built on the premise that
nothing else should matter when a family is focused on the health of their child – not where they can afford to stay, where they will get their next meal or where they will lay their head at night to rest. The love and support of family is as powerful a medicine as the strongest medicine prescribed.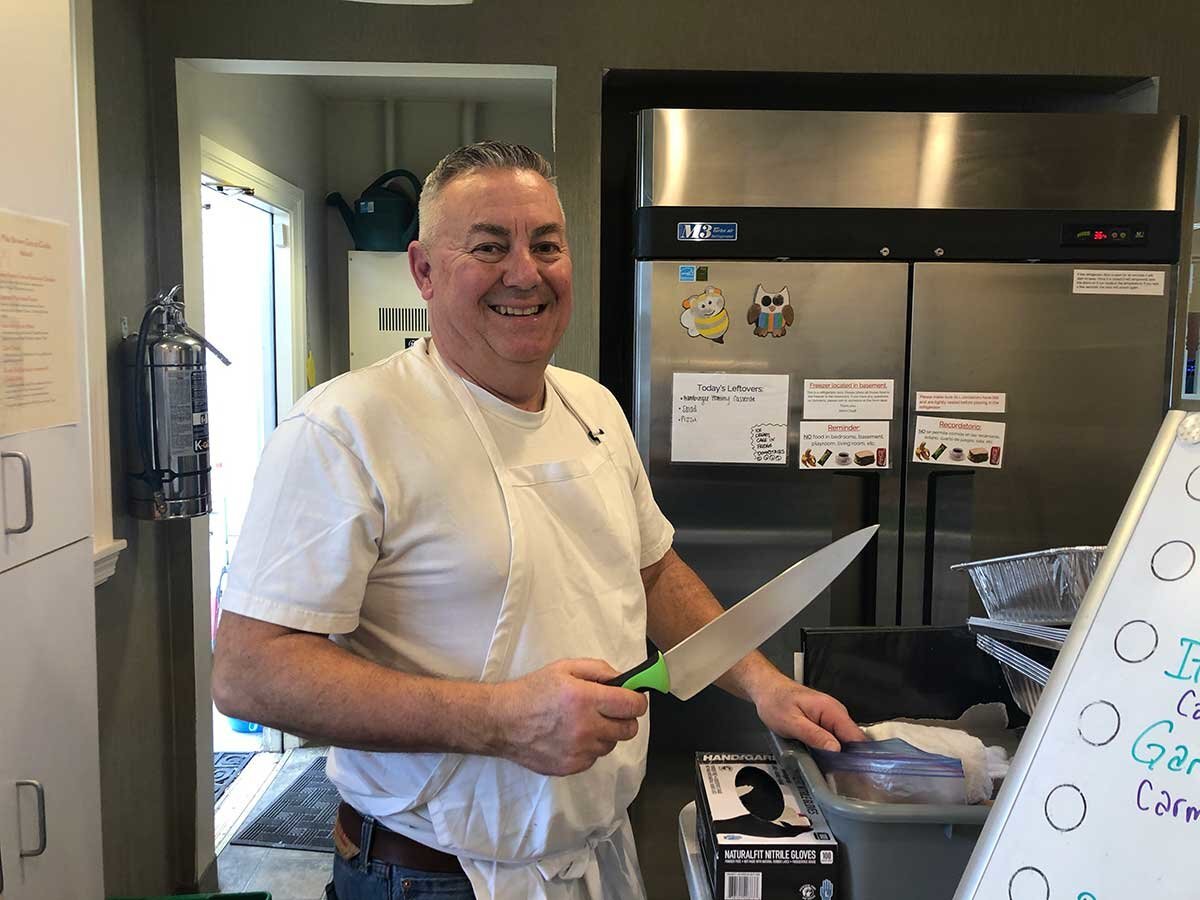 The house relies on volunteers to prepare home-cooked meals for the residents and the Mike Brown Group is proud to regularly prepare meals at the house.
On a recent Wednesday afternoon, members of the Mike Brown Group cooked a delicious meal at the Boise Ronald McDonald House, which at the time was days away from moving into a brand-new state-of-the-art facility next door to its current location. Head chef and REALTOR® Mark Maselli crafted a menu that was nothing short of gourmet, featuring lemon rosemary chicken as an entrée, side dishes of mushroom risotto, French green beans infused with rosemary, garlic and butter, garlic bread and a delicious lemon ricotta pie for dessert.
Chef Maselli and his brigade prepared the meal from scratch in the house's small, but functional kitchen. The chef is very excited about the new location which will feature a much larger main kitchen and three smaller kitchens for meal preparation. More importantly, the new location nearly triples the space of the existing house, going from 17 rooms to 47, allowing it to shelter and serve more families in need.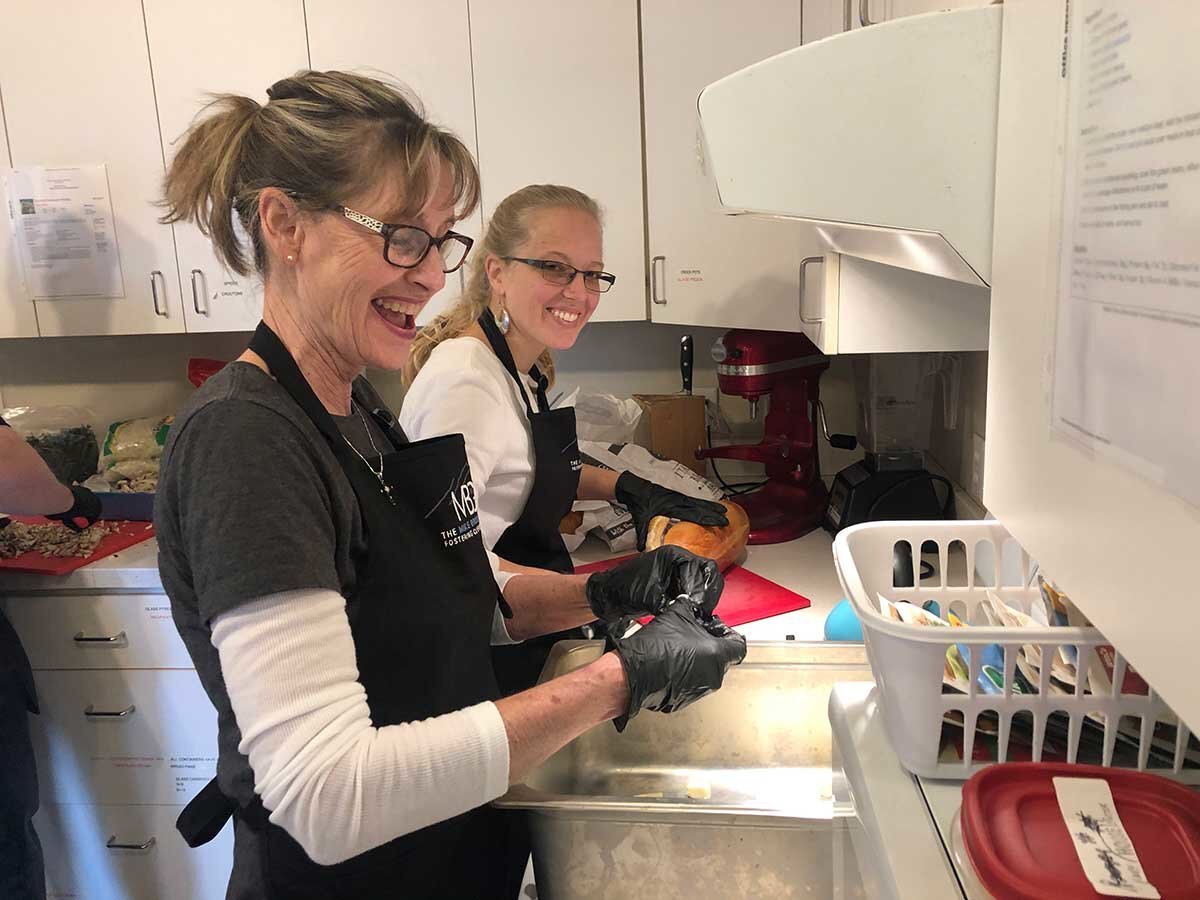 Jarrod Galm, one of the sous chefs for the event and part of the Mike Brown Group marketing department, shared a personal story about why he was at the event.
"I have a daughter who was born with a limb deficiency. She has a solid bone of arm with no left elbow and only a thumb and index finger on her left hand," he said. "In a couple of weeks, she is going to have surgery at Shriner's Hospital for Children in Salt Lake City and we're hoping to stay at the local Ronald McDonald House there while she recovers," he continued. "I want to support charities that put the needs of children and their families first and this seemed like a great opportunity to pay it forward, especially since we may be using their services soon."
The meal was well-received by both residents and staff at the facility and the Mike Brown Group team of volunteers looks forward to cooking another delicious meal soon.
If you would like to donate to the Ronald McDonald House Charities, you can do so by clicking here. You can also get involved and volunteer your time at the house as well. You can learn more about volunteering here.