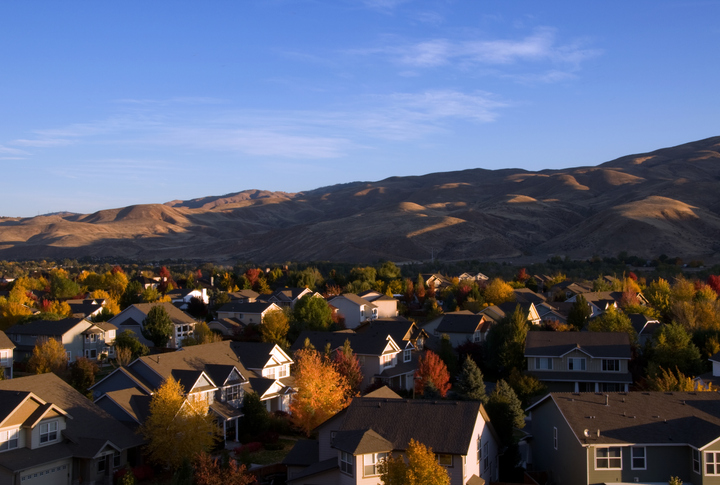 It's hard to believe the second quarter has come to an end, and we are more than halfway through 2023. Although the year is flying by, it's the perfect time to recap the real estate market in and around the Treasure Valley.

Although the median price of a single-family home in Ada County fell by 8% from 2022, settling at $545,000, home prices saw a slight increase in the month of June. Canyon County prices came in at $405,000. Parlaying home prices with the 36% decrease in availability, buyers are still competing in the local real estate market. Locally, home prices peaked towards the end of the first quarter of 2022. In the latter part of the year, concerns about a potential economic slowdown dampened demand and caused a significant decline in house prices, hence the overall decrease of just under 10%.
However, the scarcity of homes has led to a continuous increase in list prices, with an overall increase since January.

Homeowners are holding on to their properties due to low-interest loans, causing a slowdown in new listings. Despite weaker overall demand, out-of-state buyers has kept demand steady, especially with homes priced below the $500,000 sector.

The supply shortage has exceeded forecasts, leading to a more competitive market in Ada and Canyon counties, and affordability continues to be shadowed by supply versus demand.

In Ada County, the supply in months decreased from 2.39 to 2.03 compared to last year, and in Canyon County, it dropped from 2.28 to 1.99 months. This decline in supply indicates a significant increase in market competitiveness over the past year.

Existing home sales, constituting the majority of transactions, experienced a 24% decline in the first half of this year compared to the same period in 2022. However, the sales of newly built homes saw an increase. Due to limited supply and strong demand for lower-priced homes, builders have been able to raise prices.

30-year mortgage rates are currently hovering between the high 6's and low 7's. According to the Mike Brown Group's preferred lender, Movement Mortgage, "FOMC members have consistently projected more than one additional rate hike by the year-end, whereas the markets have only priced in one. The Fed's unwavering message is to bring inflation back down to its target of 2%."

While interest rates can impact affordability, with pressures from increasing rent prices for two-bedroom homes (according to Rent.com), consumers are looking for workarounds to get into homeownership, thus Mortgage applications have been up forthree consecutive weeks, showing forward motion for the market.

The market is still adjusting to supply and demand, interest rates, and the overall spirit of the economy. However, homeownership is still recognized as a long-term investment that can significantly contribute to financial wealth and independence.