Sipping your way through wine country may be something you've always wanted to do. Wine tasting in the famed vineyards of the wine regions in France, Italy, Argentina, or Spain might be on your bucket list, but possibly a little too far for you to travel right now.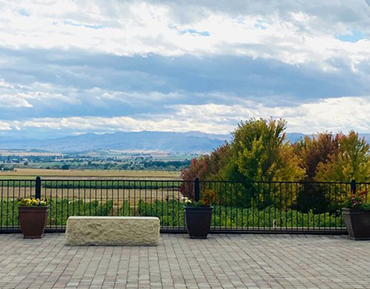 You could take a trip with the masses to California wine country, but why not spend your time sipping the wines from a region that is a little closer to home -right here in Idaho?
There is a lot to love about living in the Boise area, and uncorking your favorite wine from a local vineyard should be at the top of your list.
The rich soil of the Treasure Valley combined with the bountiful sunny days creates the perfect conditions for crafting fine wines right here in Idaho. With almost 65 wineries and tasting rooms, you can find the perfect Idaho pairing for an evening on the porch or a gourmet meal.
Stop into one of the Boise Urban Wine District's tasting rooms for handcrafted wines from crisp Rieslings to rich Petite Sirah or travel into the Northern Idaho Mountains to find exquisite wines of the region. You have plenty to sample of the various regions' vast array of wines and discover the rich history of wine growing in Idaho going as far back as the first grapes planted in the Pacific Northwest in Lewiston during the 1860s.
PLANNING YOUR TRIP: Urban Wine District
Whether you decide to visit the city's Urban Wine District, hop on a wine tour bus, or grab a map of wineries and head out into the country, there is plenty to see and do at Idaho Wineries. You'll want to save the Idaho Wine Commissions wine</bus,> guide if you're thinking of touring vineyards and tasting rooms across Idaho.
If you're looking to maximize your wine tour adventure and sample wines from Idaho's vineyards, the Boise Urban Wine District should be your first stop on your wine tour adventure. Spend an afternoon hopping from one tasting room to the next for a unique experience and masterful blends of grapes sure to find the perfect balance for any palate.
GARDEN CITY, ID Wineries & Tasting Rooms:
Telaya Wine Co.
OPEN DAILY: NOON- 6pm(or later)
240 E. 32nd St 208.557.9463
3100 Cellars VIRTUAL TASTINGS ONLY
(208) 949-6613
Cinder Wines
Tasting Room Open Wednesday – Sunday: 1pm-7pm
Reservation Tastings: 90-minute guided tasting experience for groups of up to 6 people
107 E. 44th St.  208.906.0555
Split Rail Winery
Tasting Room Open Sunday- Thursday: NOON -6pm; Friday – Saturday: NOON-7 pm.
4338 W. Chinden Blvd 208.490.0681
Coiled Wines
Winery & Tasting Room open Thursday-Sunday: 1-7 pm
3408 W. Chinden BLVD, (208) 820-VINO
Rolling Hills Vineyard Tasting Room
Urban Tasting Room, Garden City, ID is Wednesday & Thursday: NOON- 7 pm, Friday & Saturday: NOON-8 pm, Sunday: NOON-6 PM, Closed Monday & Tuesday
152 E. 52nd Street, 208.948.3136
Potter Wines
Tasting Room is open Thursday: 2pm to 7pm, Friday: 2pm to 7:30pm, Saturday: NOON – 7:20pm, Sunday: NOON-5pm. Monday-Wednesday- Call for an appointment
5286 W. Chinden BLVD, 208.793.1773
Par Terre Winery
Tasting Room Opening Soon!
4338 W. Chinden Blvd, 208.991.0402
Meridian, ID Wineries & Tasting Rooms: 
Terra Nativea Vineyard
Tastings by appointment only for small groups, contact terranativeavineyards(at)gmail(dotted)com
136 E Idaho Ave #102, 208.345.2421
Star, ID Wineries & Tasting Rooms: 
Sol Invictus Vineyard
Tasting Rooms available Saturday and Sunday from Noon to 7PM
6394 Schmidt Lane, 208.286.7401
Eagle, ID Wineries & Tasting Rooms:
Dude Dewalt Cellars
Tasting Room available Wedneaday & Thursday: NOON – 6pm; Friday & Saturday: NOON – 8pm
5446 Highway 16, 208.901.3925
3 Horse Ranch Vineyard
Tasting Room open Wednesday-Sunday: NOON – 6pm. Reservations are strongly recommended but not necessary.
5900 Pearl Road, 208.863.6561
Kuna, ID Wineries & Tasting Rooms:
Indian Creek Winery
Tasting Room Open Thursday- Sunday: NOON- 5pm.
1000 N McDermott, info@indiancreekwinery.com
Vizcaya Winery
Tasting Room open Friday: NOON – 6pm; Saturday & Sunday: Noon to 5pm.
8987 S. Greenhurst Rd, 208.870.8354
Owyhee Vista Vineyard
No Tasting Room information is available.
4420 E. Kuna Rd, 208.284.1318
Expanding your Palate and the View
The Urban Wine District vineyards and tasting rooms are a great place to start when tasting Idaho's best wines. All vineyards are within an hour's drive and offer a variety of blends and one-of-a-kind small-batch wines you can take with you or ship home.
Beyond the Urban Wine District of Boise, you'll find plenty to explore across the Snake River Valley and up into the Rocky Mountains of Idaho.
The Sunny Slope Wine Trail showcases over 17 wineries and vineyards framed by panoramic views and the chance to taste award-winning wines. Taste the wines by themselves or accompanied by a dinner at one of the many restaurants featured at some of the vineyards.
Need a break from the dry heat of the valley? Pack your bags and head to Lewiston, Idaho for northern Idaho's vineyards found along I-95 and I-12. Mountain views and award-winning wines will greet you as you tour and taste wines from over 10 vineyards in northern Idaho.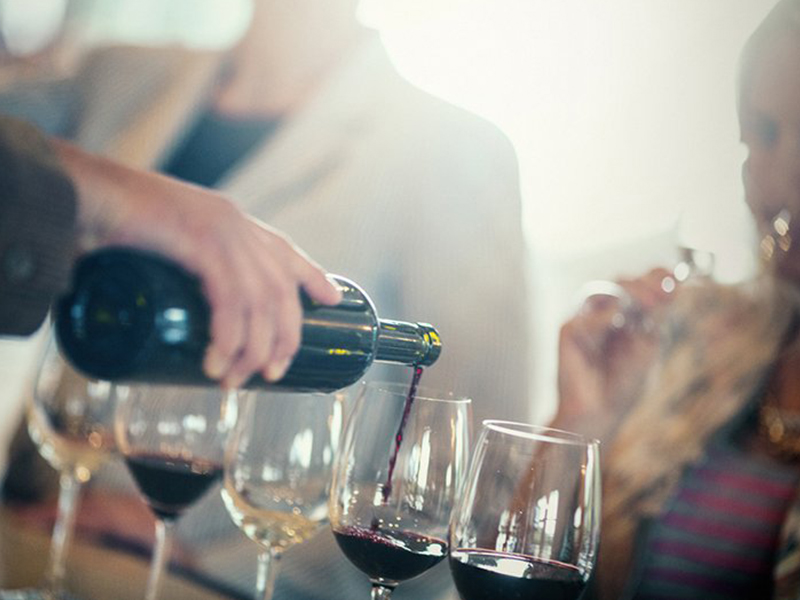 GRAB YOUR FAVORITE BOTTLE AND ENJOY
Idaho's 65+ vineyards and wine tasting rooms across the Treasure Valley and deep into Northern Idaho are a must visit for wine enthusiasts. You'll be able to taste award-winning wines, small-batch blends, and specialty wines that will ignite your palate and expand what you know about Idaho.
After you've found your favorite bottle, most of these vineyards can ship your favorites to your door, making the trip home even more sweet.
The best wines aren't only found in California, France, Italy, or even Spain. Expand your mind and your palate to the tasty wines of Idaho and be amazed by the flavors and the beauty that each vineyard and wine has to offer.