The Boise Parade of Homes for Spring 2020 is happening now, and every home offers some unique design perspectives and floorplans. However, there are some design ideas that are seen in more than just a couple of the houses, perhaps hinting at something positioned to be more mainstream.
Let's explore some of the design ideas seen in this year's Parade of Homes and see if there are opportunities for you to incorporate them into your abode.
Smart Homes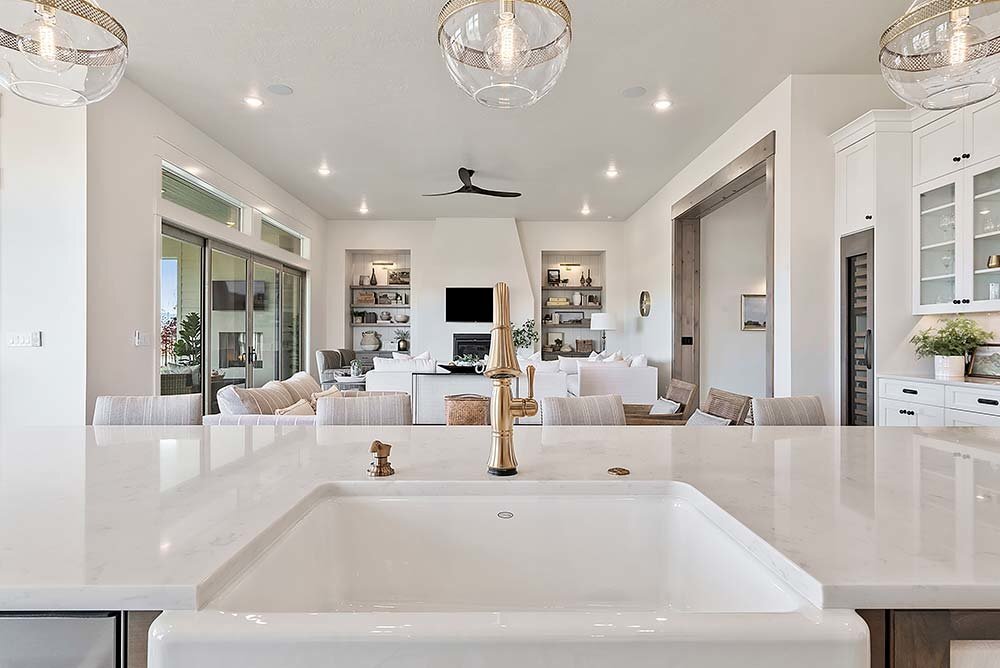 Many of this year's Parade of Homes participants feature varying degrees of smart home functionality. Some of the smart home technology included smart thermostats, lighting, appliances, and even a smart kitchen faucet. Biltmore's Coronado featured such a faucet, shown above: "Alexa, tell Delta to fill one cup of water."
Large Open Floorplans
While open floorplans on their own aren't a new concept, the scale of the design is what's unique and intriguing. Many of the homes featured massive open living areas that were beyond ideal for hosting large gatherings of friends and family.
Outdoor Living
A lot of the homes seemed to emphasize outdoor living, with many of the designs including large patio areas that could function as an outdoor living room. Many of the spaces had outdoor fireplaces and even areas to mount TVs, really extending the interior living space outside. Additionally, some of the homes included pre-built raised planter boxes and other gardening elements, as well as large yards to encourage outdoor recreation.
Grand Entrances to the Homes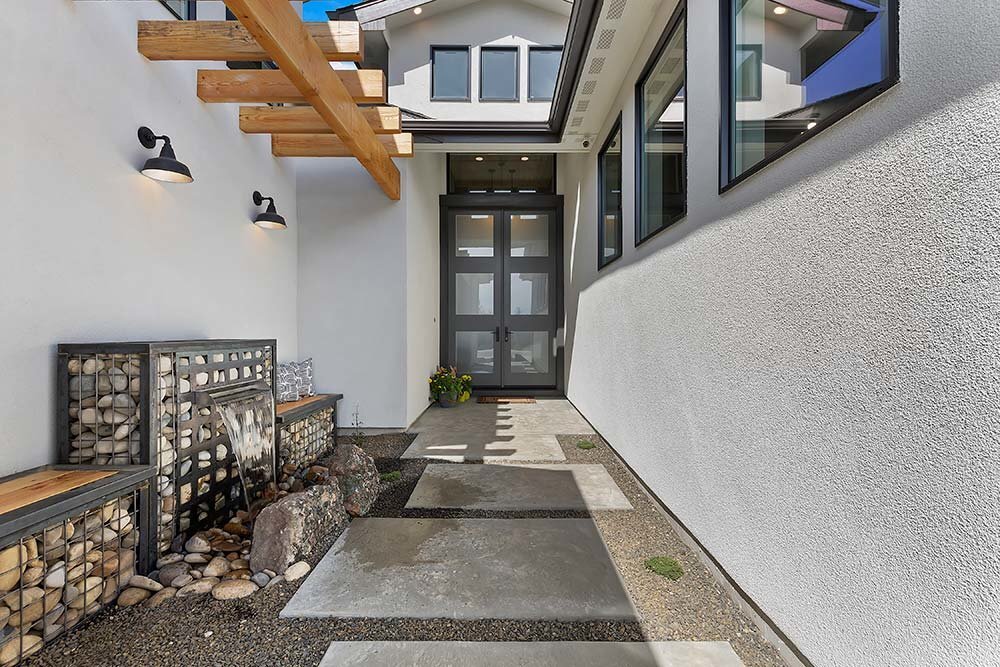 The designers of the various homes went out of their way to create ornate entrances to the houses. Walking up pathways, people would encounter waterfalls or some other eye-catching décor. The entries themselves usually were large or made some sort of statement with their design or color choice. Ninety Degree Construction's "Karmen" design has a gorgeous water feature that illustrates this "grand" idea well, which is pictured above.
Ornate Accent Walls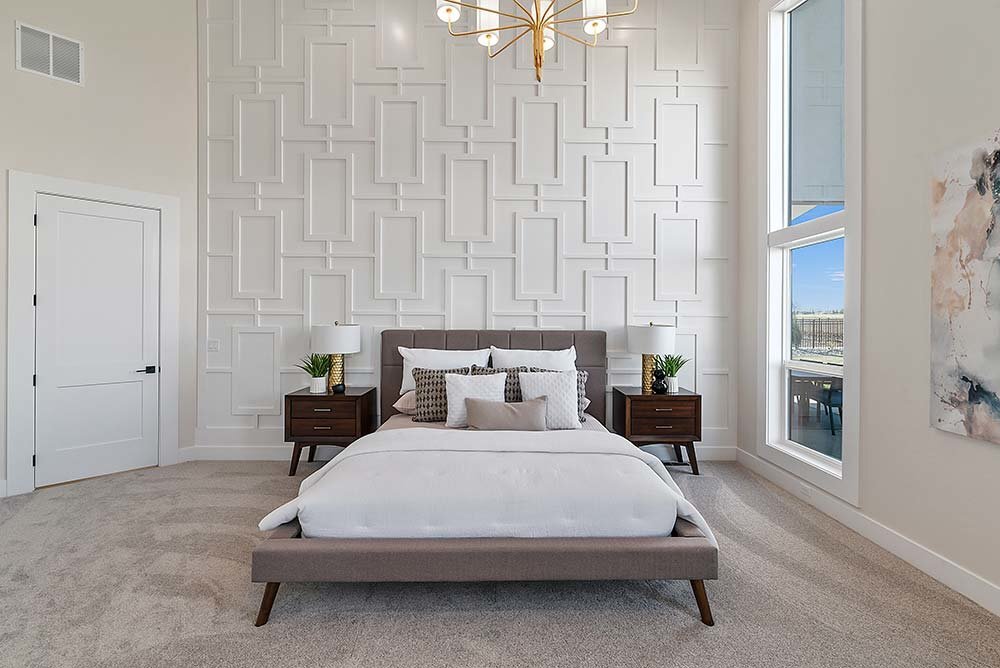 Many of the bedrooms featured accent walls that went beyond a basic coat of paint. Using brick or ornate woodworking elements to draw the eye's attention to the wall, seemed to be a standard practice in the homes. Using shiplap on an accent wall or bringing the house's siding inside were also ideas introduced during the Parade of Homes. Todd Campbell Custom Homes' Florence design has a beautiful example of an expertly-finished accent wall that is pictured above.
Exposed Beams in Ceiling
Most of the homes featured exposed ceiling beams, which helped create an interior warmth in the space. Some designs featured painted beams while others maintained their natural wood appearance. The beams gave the homes a sort of rustic appeal. The Evelyn, by Asbury Homes, is one example of a design featuring the exposed beams. The great room is shown above.
Freestanding Bathtubs
The vast majority of the homes featured freestanding bathtubs. The tubs added to the design of the baths in which they resided and helped give personality to the area.
Large Windows
Natural light has always been a vital necessity when buying a home, and these homes were no different. Many of them featured large windows that let in lots of natural light in not only the living spaces but also the bedrooms.
Rustic/Worn Bathroom Tile
In keeping with the natural look in a lot of the houses, some of them used rustic or worn-looking tile in the bathrooms, which gave them a unique personality while warming up the space.
Return to Nature
Many of the properties incorporated natural colors and elements in their designs. With many having exposed beams, open shelving, and textured accent walls, there was a definite nod to nature and its inherent beauty among the Parade Homes.
The Last Word
This year's Parade of Homes showcased a lot of fantastic design and dispensed plenty of inspiration. Perhaps you got some ideas you'd like to incorporate in your own home. The Parade of Homes continues now through May 10th.