Welcome to the roaring twenties. With the new year and new decade comes an opportunity to refresh old, tired interior designs with vibrant and fresh ideas. We've curated some design inspiration from around the web that illustrates what's "In" this year.
Bold Monochromatics
Photo Credit: iStock.com/JZhuk
Loud, single-colored rooms are a new design trend, bucking the formally fashionable pale monochromatic color palettes. Bold Blues, Reds, Greens help make the rooms stand out. Even accent items match the same bright colors, providing a uniform "pop" to the decorated space.
Faux Marble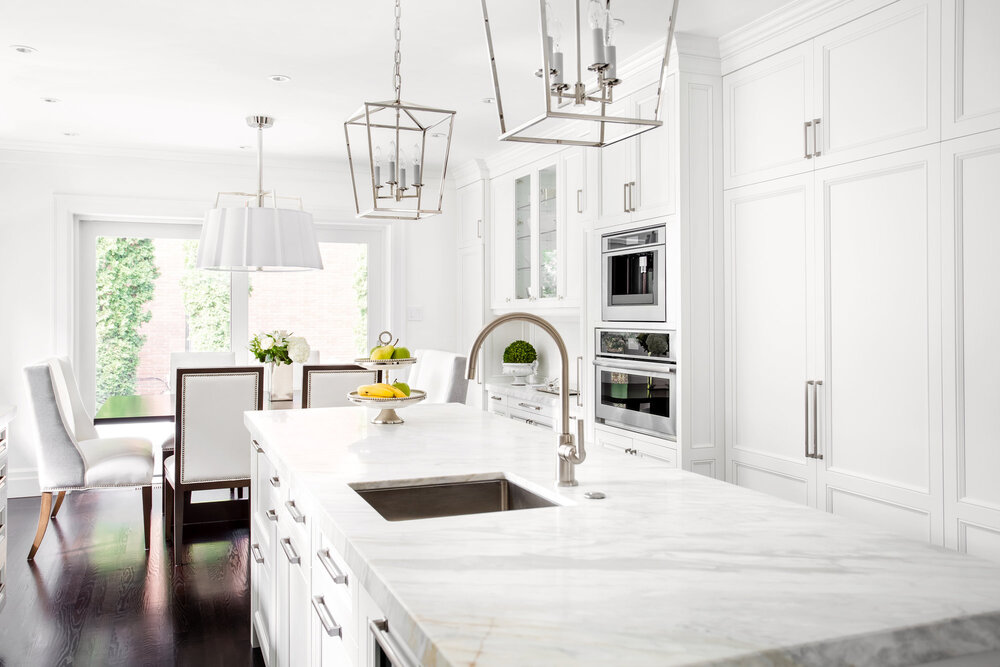 Photo Credit: iStock.com/drewhadley
While traditional marble countertops have been deemed "out" for 2020, faux marble and other human-made materials are in as people don't want to deal with the care and maintenance of real stone. Production advances have made it difficult to tell if it's real marble or not, so why pay the difference if you don't know the difference.
Terrazzo Flooring
Photo Credit: iStock.com/jodiejohnson
A style of flooring that was created centuries ago when workers took remnant marble pieces and used them for flooring. With concrete flooring being a trend that is "out" for 2020, Terrazzo provides an endless opportunity for creativity as there's an abundance of shapes and colors that are used to create the floor. Terrazzo is usually used in high traffic commercial applications, but it's starting to be used in more residential plans and remodels.
Dark Painted Doors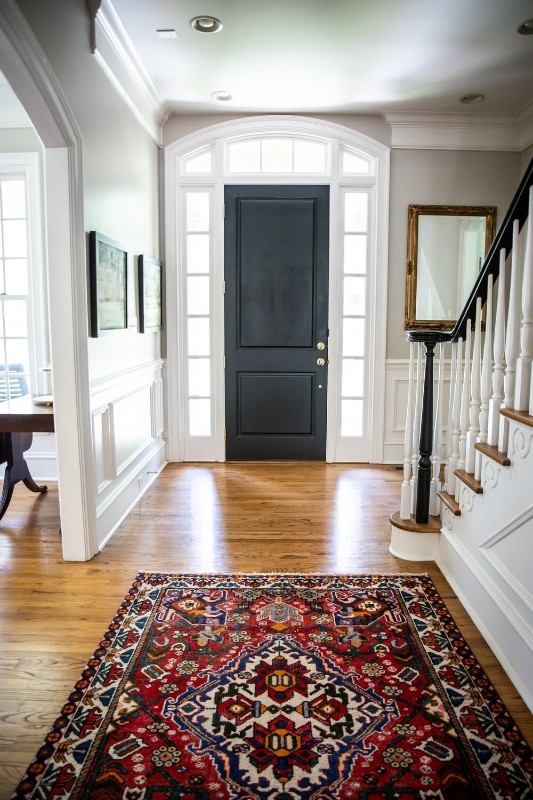 Photo Credit: iStock.com/ucpage
Bucking the all-white on white tradition of doors and trim, adding a vibrant color painted interior door can add warmth and character to a room. If you add the right hardware to it, the door is elevated to more of an artistic element of the room, exuding personality.
Real Plants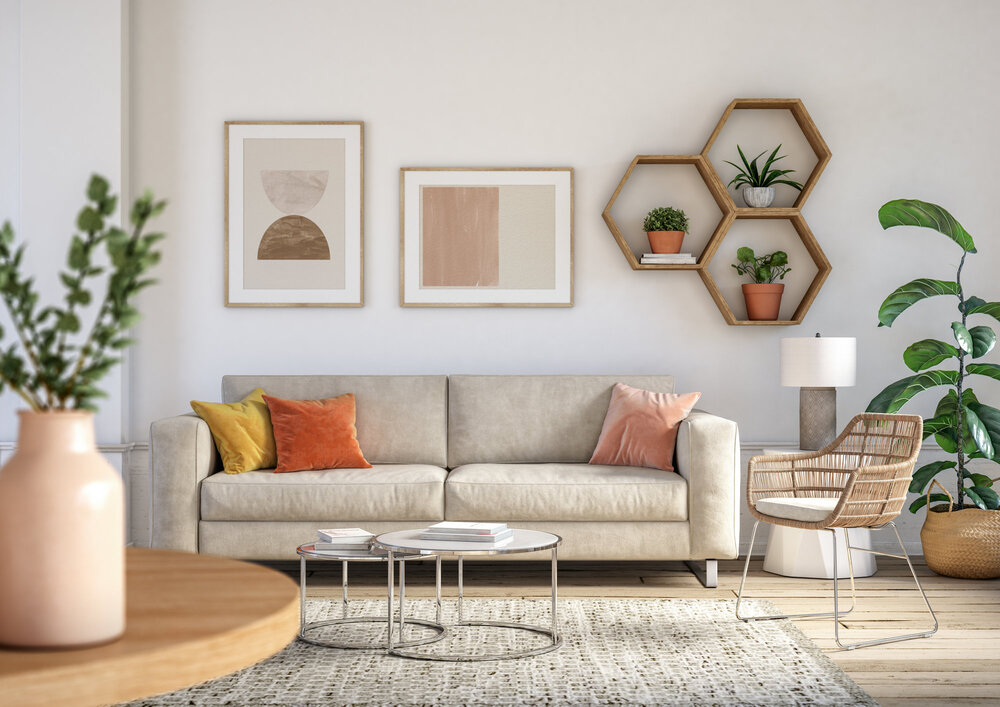 Photo Credit: iStock.com/CreativaStudio
Plants are said to have amazing calming and healing capabilities when placed indoors. While having lots of faux plants used to be the norm, using live plants is now the trend as they add additional personality to a room. As the plant grows, it can change the dynamic of the space.
Earth Tones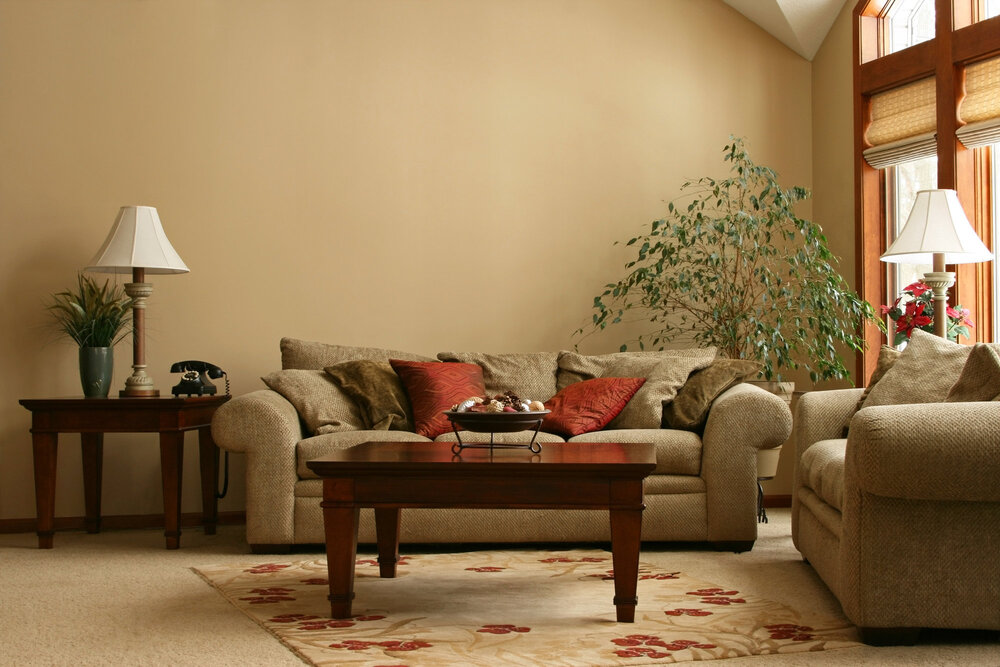 Photo Credit: iStock.com/JennaWagner
Gone are the cool tones that seem to have ruled designs for years. Shades of browns, yellows, reds, and dark greens help warm-up rooms either painted on the walls or as part of the furniture.
These are just a sampling of the interior design trends for 2020. While we mentioned a few in this article, in our next installment, we're going to take a more in-depth look at the design trends that are sunsetting this year in favor of these fresher ideas. Sorry, Subway tile – Your days are numbered.