We are just weeks away from the school year's end, which means it's time to "summerize" your house! In other words, it's time to get your house ready for the little bodies that will be spending A LOT more time at home!

To help you prepare for the long summer days and a more flexible schedule, we have compiled our top organizing tips to get your home ready for summer fun!
Summertime Fridge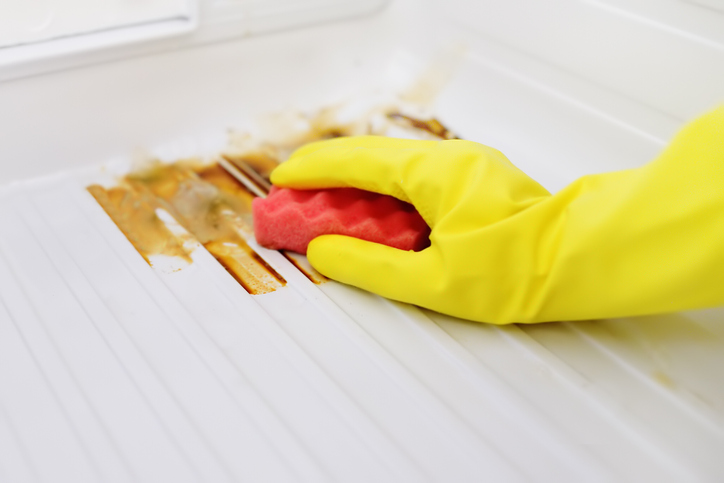 Summer is a great time to incorporate more fruits, vegetables, and "on-the-go" snack items! With more time at home, perishable foods might actually get eaten before spoiling!
Remove and check the expiration dates on all the items and dispose of anything that has expired or gone bad. Also, throw away any leftovers that have been in the fridge for too long!

Wipe down the interior of your fridge, paying special attention to spills, stains, and sticky residue.

Scrub the shelves and drawers with a sponge or soft brush as needed.

Organize the items by zones as you put them back into the fridge. Strategically place items in order of what needs to be eaten first. Keep similar items together to make it easier to find what you need. For example, group dairy products, fruits, vegetables, condiments, and leftovers in separate sections.

You can take the organizing skill one step further and prep summertime snacks that are easy to grab and go!
Clear Your Surfaces
Between the craziness of school work, bills, and life in between, it's not uncommon for our surfaces to become our chaotic "catch-all." Our kitchen counters, shelves, and other surfaces can easily become overrun with clutter. Before you know it, bills that need to be paid are misplaced, or the homework graded a month ago is still staring at you, waiting to be thrown away. With a few simple steps, you will feel clutter-free in no time!
Take a moment to assess the current state of your surfaces. Look closely at each surface in your home and identify items that do not belong there or are unnecessary. Common culprits include mail, random papers, knick-knacks, and misplaced household items. Recognizing what needs to be removed is the first step toward achieving clutter freedom.

Next, establish drop zones for each surface in your home. Consider the purpose and functionality of each area. For instance, although a kitchen countertop is primarily used for food preparation, dedicating a drop zone space for mail, bills, and other documents will keep things from spreading their clutter wings!

To maintain clutter-free surfaces, establish a daily routine for tidying up. Dedicate a few minutes each day to clear off surfaces and put items back in their designated places. Make it a habit to immediately handle incoming mail and paperwork by sorting, filing, or discarding. Regularly declutter and assess your surfaces to prevent the accumulation of unnecessary items.
Reorganizing Your Garage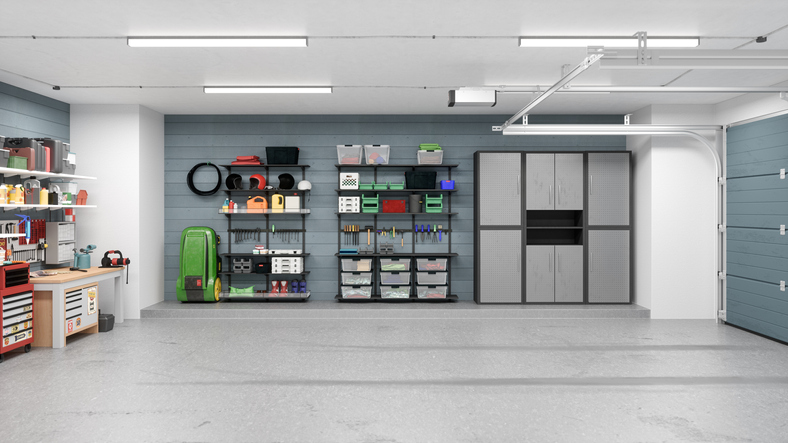 A cluttered and disorganized garage not only hampers your ability to find things easily but also sets the tone for how you feel before entering your house. It's the first thing you see when you pull up to your home and the last thing you see when you drive away. A little organizing can transform your garage into an organized summer space!
Declutter by sorting your items into three categories: keep, donate/sell, and discard.
Take the time to assess your needs and envision how you want your garage to function. Do you want it to be primarily a storage space or a multipurpose area? Consider the activities you plan to enjoy in the summer and what you will need to keep in the garage for those specific activities.

Now that you have a clear vision, it's time to plan and design the layout of your garage. Visualize different storage options. Consider incorporating shelves, cabinets, pegboards, and hooks to maximize vertical space. Utilizing wall-mounted storage systems to keep frequently used items within reach will make removing and putting back on those busy summer days easier!

Grouping similar items together will help maintain and keep your garage organized. Categorize your belongings into logical groups, such as gardening tools, sports equipment, power tools, and seasonal items. Invest in storage containers, bins, or shelves that suit each category to keep things tidy and accessible.

Consider creating different zones within your garage to optimize functionality. Designate specific areas for different purposes, such as a workshop, gardening zone, or sports equipment section.
Summer Ready Closet
It's time to purge your closet! You no longer need cozy sweaters and winter coats. Swap out winter layers with summer shorts!
Remove your winter clothes for storage, and quickly evaluate each item. If you didn't wear it all season, it doesn't fit, it's damaged, or you don't see yourself wearing it next year, it's time to donate, sell, or hand it down.

Before putting away your winter clothes, make sure to wash anything you'll be storing so that everything will be ready to wear when you retrieve it next season. You'll thank yourself for doing this later!

Before putting your summer clothes in your closet, wipe it down and vacuum it so it's ready for your new wardrobe. It's always smart to start with a clean slate.

Pull out your summer clothes, shoes, and accessories and evaluate each item before putting it into the closet. Donate anything that doesn't fit or is outdated, damaged, or worn out.

Separate your clothing by purpose— what you wear to exercise, play sports, swim, work in the yard, go out on the town, etc. When you place your clothing back into your closet, leave a little room between each section.
With summer just around the corner, it's the perfect time to clean up the chaos and organize the functioning areas in your home. The clear blue skies and long summer nights should be about relaxing poolside and making memories, and when your house is in order, you will feel freer to soak up the sun!