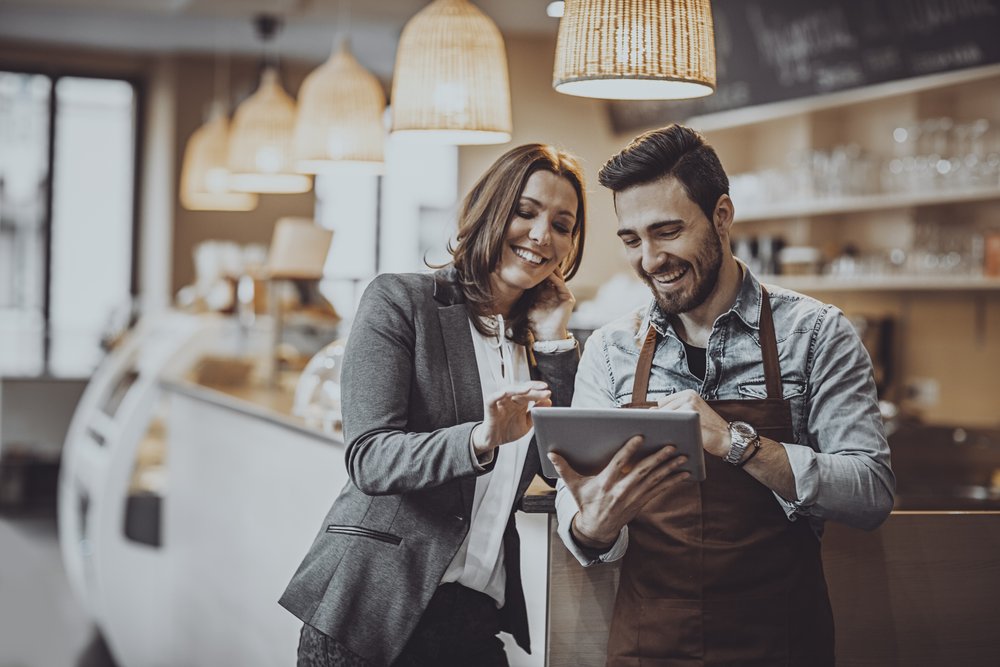 Buying your first home is a big deal. It's the largest ticket item most of us will ever purchase in our lifetimes. As a result, there's a long list of things you'll need in order to qualify to buy.
And you're no average buyer. As a single income small business owner, buying your first home is even more difficult, but it's on your dream – and we're here to walk you through what you'll need to do to make that dream come true.
There's a lot to cover, so we've put together this home buying timeline for small business owners. Use it to put yourself in the best position to buy the house you've always dreamed of owning.
A Home Buying Timeline Perspective
Before we get started we want to put things into perspective. When we're talking about a home buying timeline, we're not talking about a 12-week process. Remember, this is the largest purchase you're likely to make in your lifetime. And we don't mean just tens of thousands of dollars. We're talking a half million to over a million dollars.
If we gave you a timeline to buy a pair of shoes, we might offer a plan for a couple of days or maybe a week. For furniture, perhaps a few months.
With car buying, it might be a few months to a year. But since we're speaking in terms of hundreds of thousands of dollars, we can't expect that preparing to buy a home will only take a few weeks.
Therefore, in this timeline we may be looking at a 2 to 6 year timeline before you buy. That might seem like a long time, but don't get discouraged. This is a very large purchase, and it's one we trust you'll enjoy for many years to come.
Taking a look at this list, some of you may be ready to make this large purchase within a year or two. However, most small business owners need a few years to position themselves to buy what they really want.
Remember that consistent progress is the key. As long as you keep moving forward, you will reach your goal.
"People tend to overestimate what can be done in one year and underestimate what can be done in five or ten." – Anonymous
Home Buying for Small Business Owners – Start Here
Now that we've set timeline expectations, let's talk about the long list we're providing. Buying your first house can feel overwhelming. There are many things to consider before you start shopping. To break it down, we want to narrow your focus to the immediate. Again, we're anticipating 2 to 6 years to prepare before you buy.
The items in this section vary with particular circumstances. That includes your personal finances, your savings, your outstanding debt, how long you've been in business, the consistency of your revenue, etc. And in certain categories, like cash, you'll likely feel like you never have enough.
If you have these items covered already, congratulations! Your timeline to purchase may be reduced. However, most small business owners need to tackle the majority or all of the items on this list. And most small business owners need a good amount of time to pull these items together.
Start saving cash ASAP!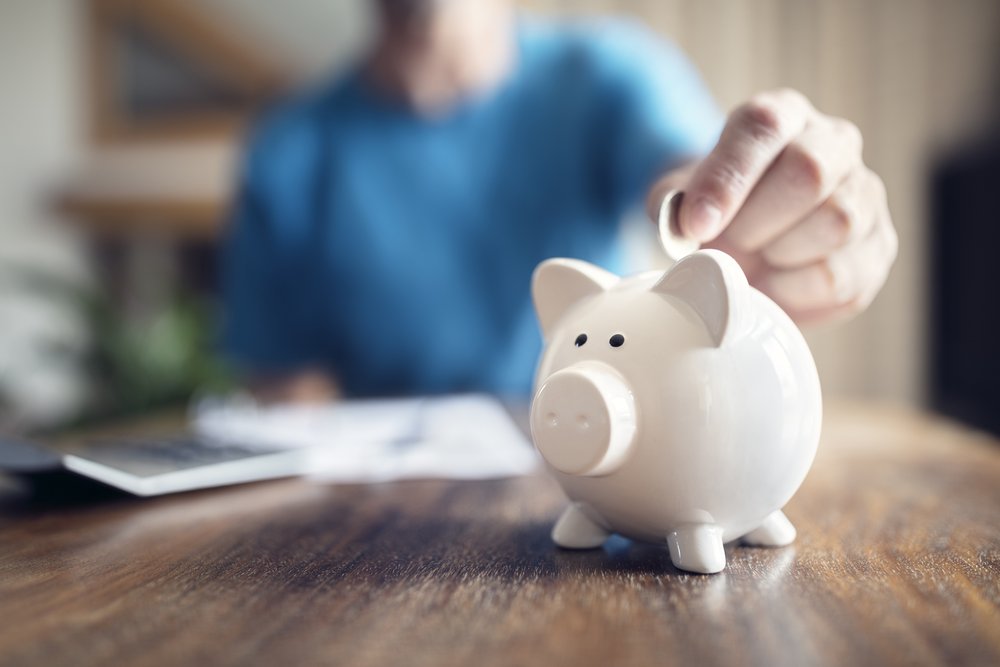 The very first thing you need to start doing is saving cash. This sounds obvious, but it can take your breath away how many things require cash when you buy a home. Here's a list of the major items that require cash during this process.
Downpayment. How much cash do you need for your downpayment? The more you can put down, the better!
If your credit score exceeds 650, most lenders will provide a home loan for a primary residence with a 3% – 5% downpayment. This shows the bank and the buyer that you're serious and capable of buying the house. We suggest aiming for a 5%+ downpayment.
Cash to Sweeten the Deal. If these past few years have taught us anything, it's that things get weird fast. And the housing market is no exception.
In the 2022 market you'll most likely need to offer over asking price. However, once the appraisal takes place, the numbers can get squirrely. Why? Because the bank will not loan you more than the appraisal number minus your downpayment.
Having a little extra cash on hand can help you win the deal, especially on a home you really want. Buyers sometimes offer money ($5k, $10k, $15k) over the appraisal, up to their offer amount. This gives the seller more security around the purchase price, regardless of where the appraisal lands.
You have options to hire movers, rent a truck or rope in family and friends to help. You can even use an app like Thumbtack to enlist loaders and unloaders. No matter what you choose, there's money involved.
You'll want to be prepared to make that payment before moving day. Don't forget about some of the smaller items you'll need like boxes, furniture pads, moving wrap, hand trucks, etc. This can cost anywhere from $1,000 – over $10,000, depending on what you move and how far you move it.
Updates/repair costs. Everyone who has ever purchased a house knows that once you settle into your new home, you find little surprises that need immediate attention…which typically ensue a cost. Gone are the days when the seller would fix everything on the inspection report and give you a home warranty to protect you for the first few months of home ownership.
Because buying a house has been so competitive, many deals recently have included buying the house as-is. Some buyers even forego an inspection. (We don't recommend that, by the way. You should know what you're getting into before you go through with the deal.)
Save cash for repairs big and small. This can include a couple hundred dollars for an A/C tune-up to big crawl space encapsulation repairs that could grow into tens of thousands of dollars.
New house needs. Every move seems to require new purchases. If you're buying a home for the first time, there will be things you never knew you needed.
Maybe you've never had a yard, and now you do. You'll either need some yard tools, or you'll want to hire a lawn service. If you've left repairs to a landlord in the past, you'll probably need maintenance tools you don't yet own. Has the washer and dryer always been provided before? You'll need to purchase your own now.
For others, maybe there will be furniture or indoor storage you'll need. Maybe you've never had an outdoor living area before, and you're buying a house that does. Or maybe there's an extra bedroom you've never had. Presumably, there will be things you'll want to purchase for your new home so you'll want to set aside some money to make those first runs to Home Depot, Lowe's, Target, or your favorite home shop.
Check Your Credit Score!
If you haven't checked your credit score in the last month, do it now. Improving your credit score takes time. And you need to know if you've got work to do over the next few months or years.
What score do you need? Rocket Mortgage suggests you need at least a 620 credit score to qualify for a loan. But the better your score, the better the interest rate you'll receive, which means a lower monthly payment. And right now, we could all use an interest rate break. So, do what you can to raise your credit score into the mid to upper 700s.
You can use an app like Mint.com to monitor your credit score and understand how to improve it. This may require you to pay down debt, stop applying for credit so you don't have new credit inquiries, and make sure no one has reported you for late payments.
You'll also want to check the accuracy of the information on your credit report. If errors appear, you'll need time to reach out to the appropriate agencies for corrections BEFORE your lender performs their credit inquiry.
Consult with a tax specialist ASAP!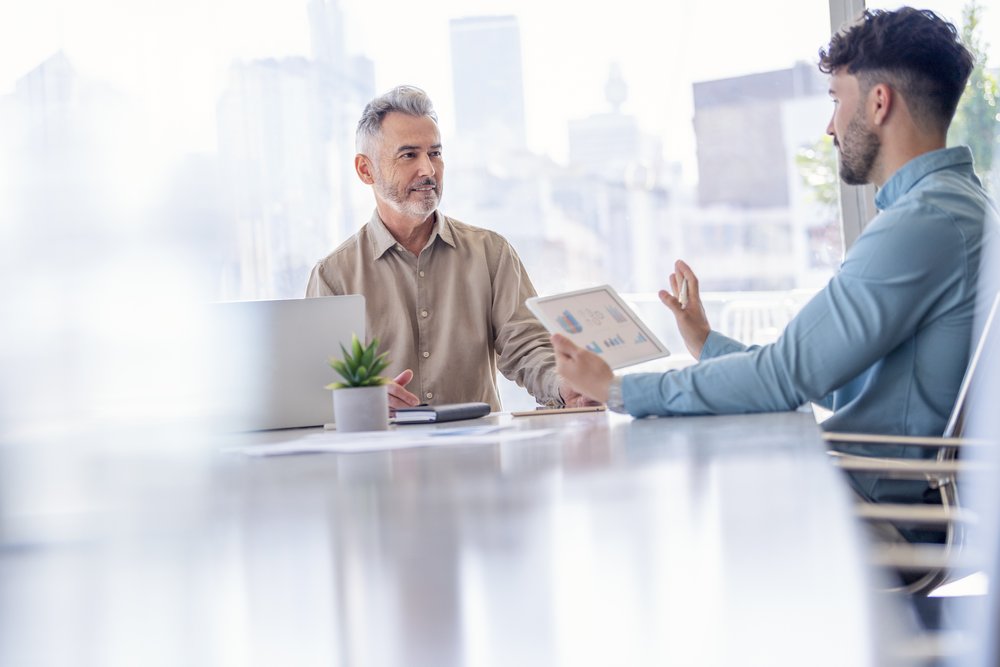 Ah, taxes – one of the most painful parts of owning a small business. Your tax reporting has a huge impact on your ability to purchase a house.
Recently, Fannie Mae and Freddie Mac made a decision that means lenders use your tax filings, and ONLY your tax filings, during the home loan approval process. Historically, lenders might look at your previous 12-months of business if your most recent tax filing didn't have the numbers they wanted to see. However, the most recent decision by Fannie Mae and Freddie Mac means if you have a tax year that doesn't look so great, you have to wait until you file taxes again to make improvements.
That's why you need a tax partner, not just a tax filer. They need to specialize in small business AND personal income taxes. You'll have to use both to apply for your home loan.
What's the difference between a tax partner and a tax filer? A tax filer takes the information you give them and does their best to reduce your tax liability. A tax partner can coach you on tax decisions you make over the next months or years to be sure your annual filings look attractive to home lending institutions. A tax partner can extend advice on everything from when to make capital investment decisions to whether or not you should make yourself an employee vs taking distributions as pay.
Yes, you want to pay as little in taxes as possible, but showing a business loss year after year will not help you buy a new home.
One to Two Years Before You Buy
So far you've worked hard saving your cash, boosting your credit score, and making healthy tax decisions. Now, we want you to get some professional eyes on your business financials. You need to make sure your numbers show you can afford that new house. If they don't, you need a plan to get those numbers solid before the real house shopping begins.
Find a lending advisor.
When it comes to home lenders for small business owners, you need someone who can advise you before they start running your financials through their system. You don't want a credit inquiry right now. You just need some advice. You want to know what numbers you need to show for income and profit to afford the house you want to buy.
We advise you to work through several scenarios with your lending advisor with different price points. If you want a home for $x, how much income will you need to show? For how many years? Ask about credit scores, interest rates, and percentages for down payments. And have them give you an idea of monthly payment.
Remember, your lender should be working on your behalf, not the other way around. You'll want to be clear that you do NOT want them running your credit right away. You've pulled your credit score. Have them use the numbers you have to give you some ranges.
Let them know you're working to make a decision in the next year or so- not in a month. That means you need advice right now vs running through a bunch of paperwork and red tape. Some lenders specialize in working with small businesses. They are more likely to understand you need an advisor.
We LOVE recommending our lending partner, Todd Shreeve at Movement Mortgage. Our clients have used him successfully through the years, and he always gets 5 star reviews.
Consult a Business Financial Partner.
You can find a bookkeeper just about anywhere. There are only a handful of small business financial advisors who will help you reach your PERSONAL financial goals.
We love recommending Profit First Professionals. That's because the Profit First framework aligns your business with what you want in your personal life. And you need a financial professional who can give you specific advice around business decisions that will support your new house purchase.
Specifically look for a financial professional who can help you decide how much to pay yourself. They also need to manage your bookkeeping to show consistent cash flow and profitability. Your home loan will depend on your ability to show that your business is healthy.
The bank wants to see that your business can support you to make your loan payments for the long-term. Getting your business reporting in order is key to getting approval. And for most small business owners, this can take a year or so to accomplish if they work with the right financial professional.
2 – 6 Months Before Purchase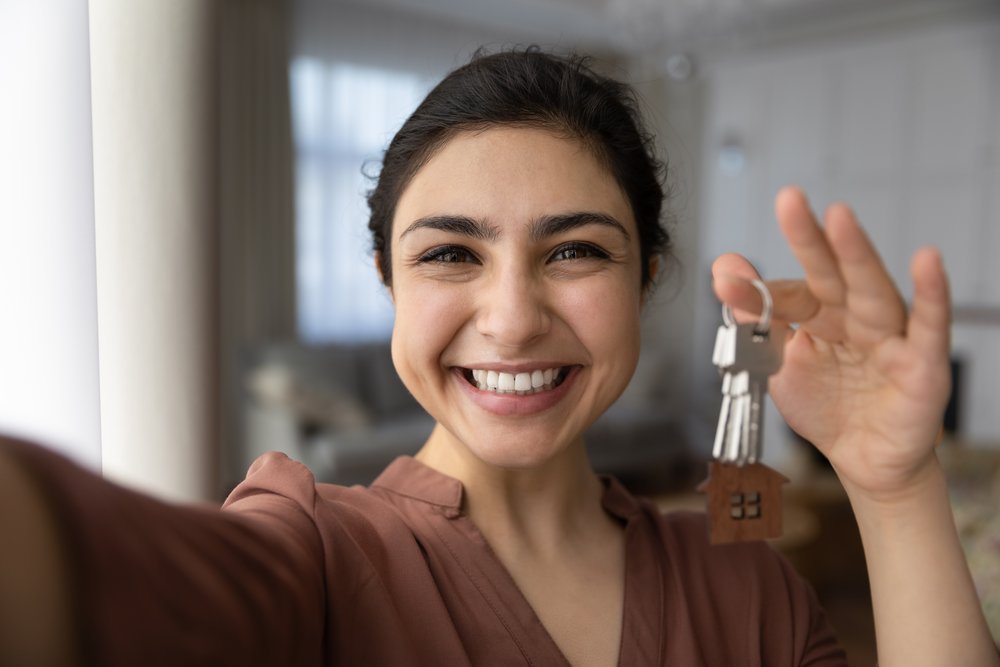 Over the past few years, you've worked incredibly hard getting everything in order while preparing to buy a home. In the meantime, you've probably been viewing houses online, even taking drives through neighborhoods to see houses that are listed for sale. You're finally ready to take the next steps in your home buying journey by scheduling house viewing appointments. Let the fun begin!
Interest Rates. Reach out to your lending advisor to have them help you understand the trajectory of interest rates and how they'll impact your payment.
Approval Letter. Ask your lending advisor what information they will need and how long they need to prepare a lending approval letter to go with your buying offer. At this point, your lender may need to run a credit inquiry to produce an approval letter.
Choose your realtor. We believe the best way to find a great real estate agent is through previous buyers or personal recommendations. Make sure the realtor you choose to work with has strong referrals that would be willing to use them again. You'll be looking for things like alignment with your house hunting pace and financial values.
Most of all you want an advisor that gives you a clear understanding of what the journey with them looks like and everything you should expect. How will they help you avoid any first-time buyer pitfalls and jitters? How will they guide you through making the best decision on your home purchase? Your real estate agent should give you confidence that your home buying decisions protect and benefit your future.
Find the house. Now's the time to shop! While house hunting can feel stressful or sometimes like a rollercoaster ride, remind yourself to enjoy it. You've been preparing for this adventure for years. Have some fun! Know that finding the right house can be a process, and could take a few months before you make an offer and have the offer accepted.
1 – 2 Months Before Closing
You've made an offer! It feels like you've crossed the finish line, but there are still many things that need to happen between the time of submitting an offer and closing day. Even more-so now, be prepared for some emotional ups and downs and other closing and moving day logistics.
Win the bid. In this market, making an offer on a house doesn't always translate into closing on a house. Don't get too attached to a particular property just in case something falls through. Prepare yourself mentally for a seller rejecting your offer.
Additionally, you need a clear thinking head to walk away if an inspection finds costly issues you don't want to assume. Be confident knowing that eventually you'll find the right home, and you'll successfully head toward closing day.
Shop closing expenses. After your offer is accepted, it's time to shop for the essentials like home owners insurance, title insurance, disaster insurance, etc. Your real estate agent can give you referrals of vendors they trust.
Scheduling the move. It's time to get the truck or movers (or the family) on the calendar. Don't forget about other resources like professional organizers who can organize and unpack your belongings for you.
Prep for missing work. Small business owners often overlook this one. Moving is a process so be sure to plan ahead to be "out of office" while you get moved and settled into your new home.
As a small business owner, you might not realize how much time you'll need to take away from work to get settled in your new house – it's typically beyond just moving day. There's closing day, packing and unpacking, setting up utilities, new driver's license and vehicle registration if you're moving counties or states, organizing repairs, shopping for furniture, and the list goes on.
This is the perfect time for some "time off" from your small business. If you're like other small business owners, it takes time to organize and plan exactly how to take time away from your business while keeping it running smoothly.
We suggest looking into The 4 Week Vacation. While you might not need 4 total weeks away, the methods for vacation preparation can make the time you take successful.
In the end, your hard work allowed you to purchase a home. Celebrate with your family and friends! Remember, the home purchase process was a journey, not a destination. Make sure you celebrate all the steps you took to get yourself into this home. Having successfully gone through all of this, you'll be ready to put in the hard work again when it's time to work toward your next dream.