Fall in Idaho… It's the season the Gem State comes alive with vibrant colors, crisp morning air, and adventures that invite us to embrace everything this pumpkin season has to offer! Whether you love watching your favorite football team on the blue, taking a long drive in nature to see the trees changing colors, or perusing through a pumpkin patch looking for the perfect pumpkin– Idaho is a special place that offers something for everyone.
Boise State Football
One of the defining aspects of fall in Idaho is, without a doubt, Boise State Football. The spirit of college football is contagious, and nothing beats the exhilaration of watching the Boise State Broncos take the blue!
Tailgating: Begin your football experience by participating in tailgating activities. Grill up some food, enjoy the company of fellow fans, and get pumped up for the game.

The Blue Turf: The iconic blue turf of Albertsons Stadium is a sight to behold. Attending a game here is more than just watching football; it's partaking in a longstanding Idaho tradition.

Bronco Spirit: Wear your orange and blue proudly, join in the fight song, and cheer on the Broncos for a true Boise State experience!
Fall Scenic Drives on Idaho's Scenic Byways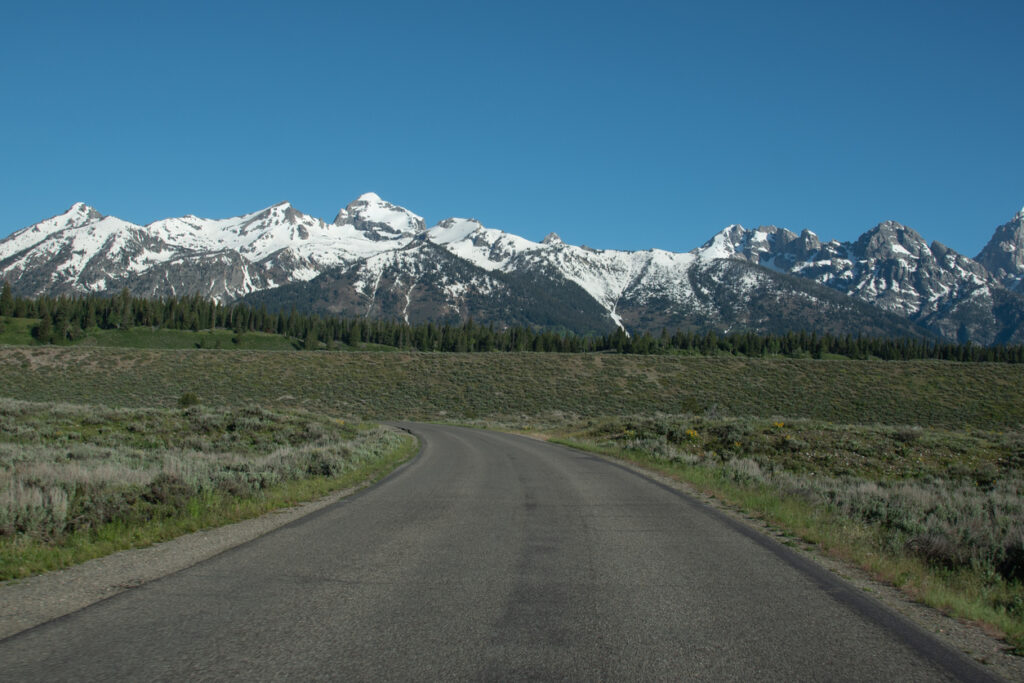 The changing leaves in Idaho offer a tapestry of colors, making fall the perfect season for scenic drives. With more public land than any other state in the country and a network of scenic byways that twist and turn through the mountains and along the rivers, there's no shortage of breathtaking routes to explore!
Ponderosa Pine Scenic Byway: This route takes you through the heart of central Idaho, offering views of thick pine forests and the magnificent Sawtooth Mountains.

Payette River Scenic Byway: Wind your way through the Payette River and witness the gorgeous display of fall colors against the backdrop of pristine waters and rugged mountains. 

Teton Scenic Byway: Boasting rugged, panoramic views from "the quiet side of the Grand Teton Mountains," the Teton Scenic Byway grants visitors plenty of opportunities to immerse themselves in Idaho's natural beauty. Sweeping vistas transition to far-reaching fields as you continue along the byway. From waterfalls and wilderness to wide-open spaces, your adventure in eastern Idaho will be an unforgettable one.
Pumpkin Patches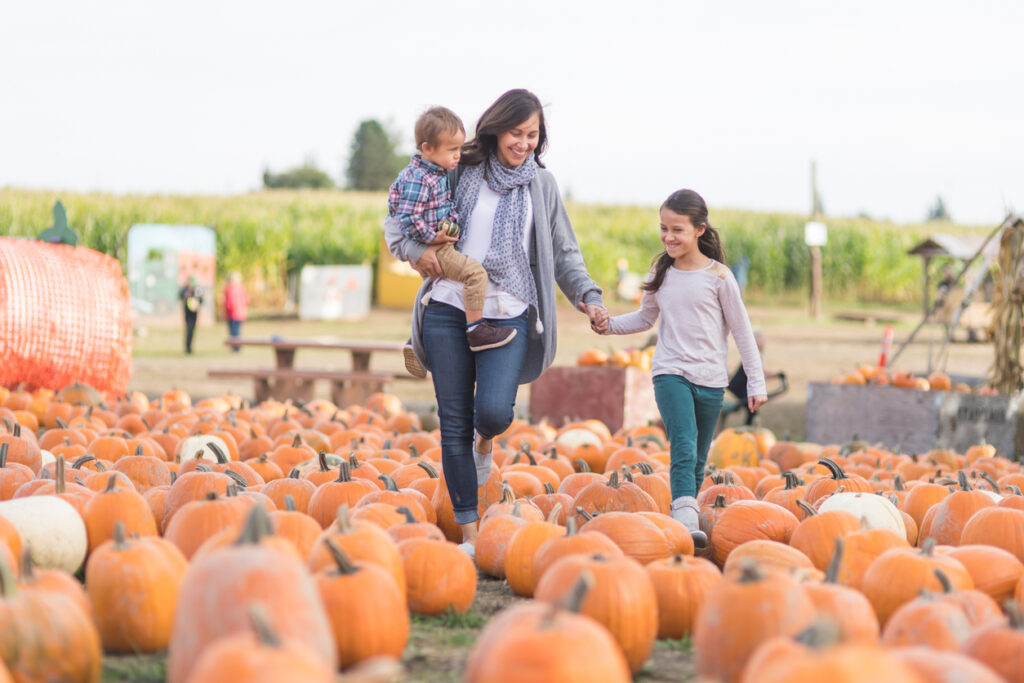 Fall wouldn't be complete without a trip to the pumpkin patch. Idaho boasts numerous patches where families can pick the perfect pumpkin, partake in hayrides, and enjoy the crisp autumn air.
The Berry Ranch: Located near Nampa, it's not just about pumpkins. You can also pick fresh fruits and enjoy homemade treats.

Tubb's Berry Farm: In Twin Falls, this farm offers a vast pumpkin patch, a corn maze, and even a petting zoo.

Lowe Family Farmstead: Lowe Family Farmstead is Idaho's most popular fall destination. Fun for the whole family! Pick pumpkins at our patch, take an authentic tractor-drawn hayride, wander through the beautiful flower field, enjoy some farm-fresh food, and get lost in Idaho's Original Corn Maze. 
Fall Harvest Festival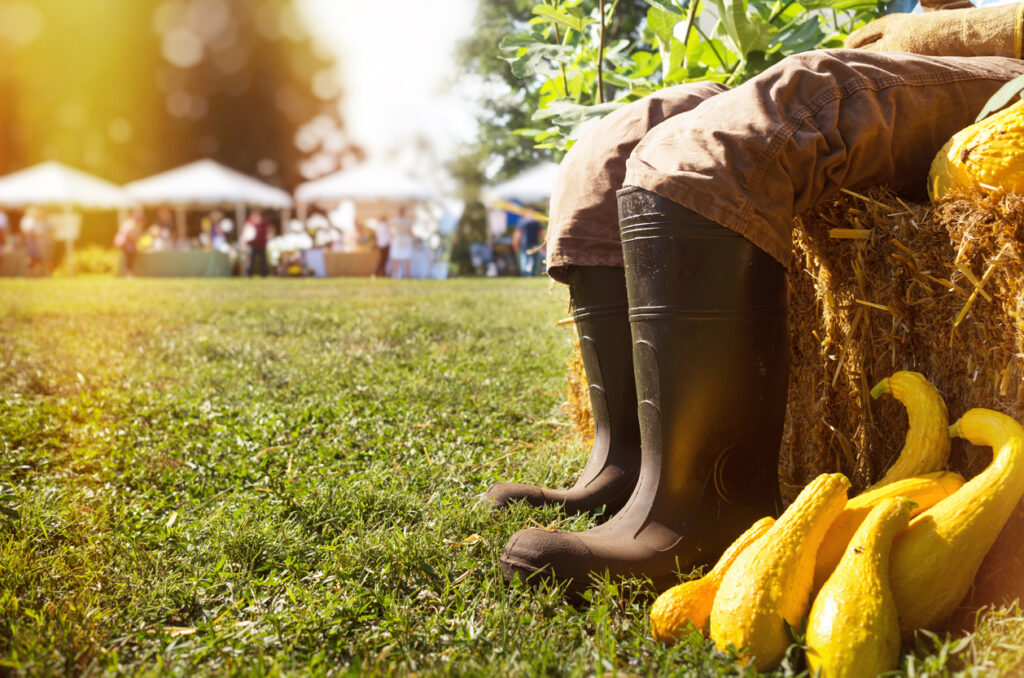 Idaho's agricultural heritage shines through its numerous harvest festivals. Celebrating the bounty of the season, these festivals provide an authentic taste of Idaho.
Sun Valley Harvest Festival: As one of the premier events, it showcases gourmet food, local wines, and culinary workshops.

Emmett Harvest Festival & Street Fair: This event is replete with live entertainment, arts and crafts, and an abundance of locally-produced goods.

Harvest Fest: Kick off the Fall season at Harvest Fest at Heritage Park in downtown Eagle. Enjoy live music, kids' games, free pumpkin decorating, cornhole, food, and more! Take a stroll through the vendors and support the small local businesses!
Corn Maze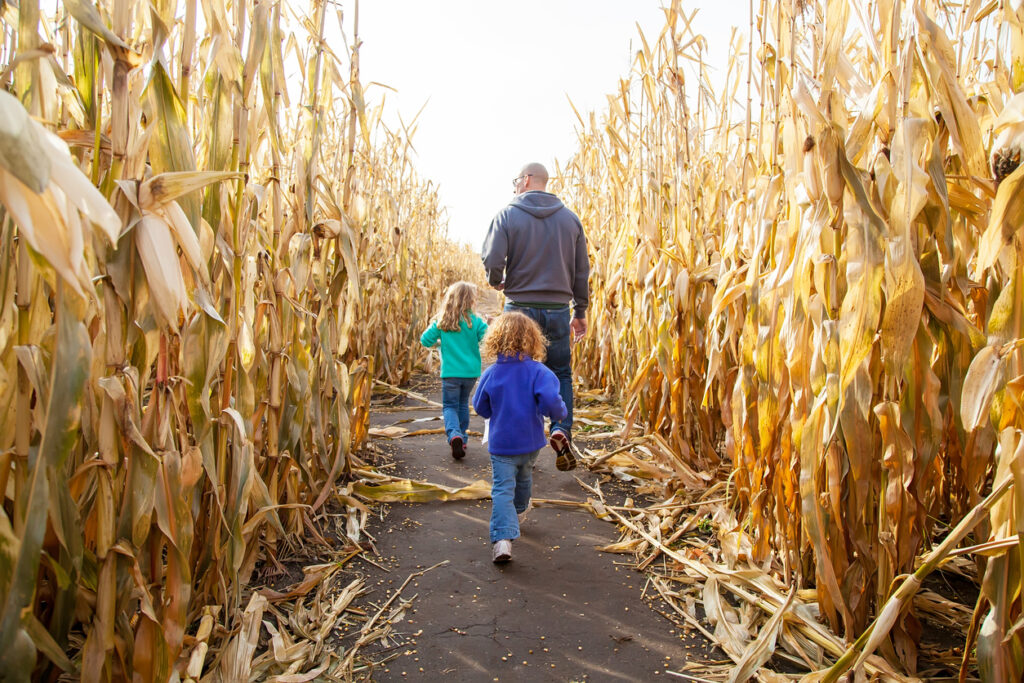 Burley Straw Maze, Burley, Idaho: Technically, Burley Straw Maze doesn't offer a corn maze, but their straw maze is just as awesome. Lose yourself among the eight-foot walls of straw as you navigate the twists and turns. Stop by on Saturday to experience their haunted maze attraction!

Swore Farms, Pocatello, Idaho: Swore Farms is a working farm throughout the year, but each October, it transforms into a maze extravaganza. Swore Farms invites visitors to "test your wits" in the educational corn maze, play farm games with treats, get your face painted, see the tractors, and pick out a pumpkin– all for $5.00!

Lowe Family Farmstead, Kuna, Idaho: Idaho's original corn maze! Eighteen acres of the most popular corn maze in Idaho, with each year featuring a different design that will surely get you corn-fused! And if an 18-acre corn maze sounds too big, don't worry; they have a mini maze that is much shorter and easier to navigate!
Conclusion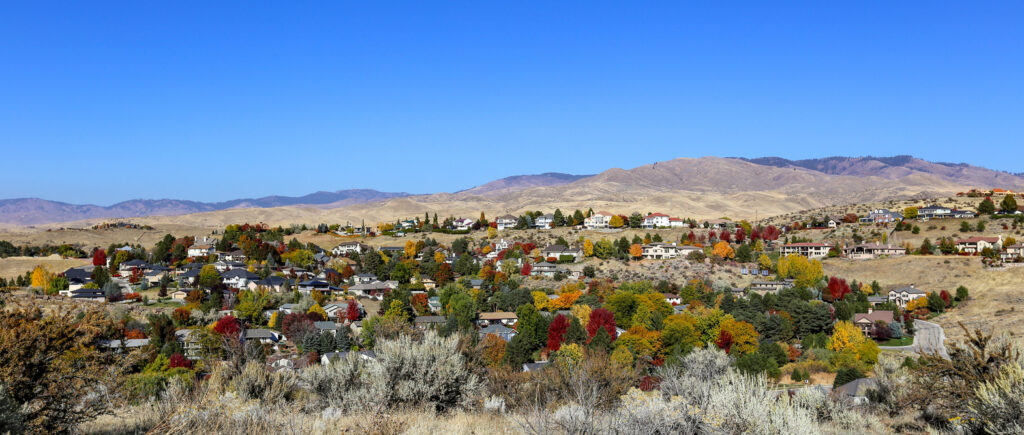 Fall in Idaho is more than a transitional season– it's a feeling of wonder and gratitude– a reason to explore and celebrate. While we love our summer, we welcome the opportunity to cozy up by the campfire, awaken our spirit with the changing colors surrounding us, and make memories of getting lost in a field of corn, wonder, and gratitude. So, put on your coziest sweater or favorite hoodie, grab a pumpkin spice latte, and dive head-first into the fall vibe!