Yurts, Snowshoeing, Skiing, Camping, Hot Springs, Mountains, Rivers…
What's to love about Idaho?
Although many people have the impression that Idaho is only on the map for its world-famous potatoes, that is quickly changing, as Idaho is becoming one of the top states to not only visit but a top-of-the-list relocation destination.
Why?
From the climate to the culture, there is a lot to love about living in Idaho. During COVID, our state has received even more attention as one of the top 10 states to move to in the US, with Boise, Idaho, ranked as one of the best cities to live in. Over the last two years, the influx of families moving to Boise and the Treasure Valley has resulted in high demand for homes and questions about what it's like to live in Idaho.
We love this beautiful state and all that it offers residents and visitors alike. Whether you are new to the area or are looking for a new home in Idaho, here are some of our favorite things about Boise and the surrounding area, so you can get to know Idaho.
I love Idaho for the kind and generous people, the unpredictable, yet gorgeous weather and endless outdoor adventures!
— Heather Evans, REALTOR®
One of the main things I love about Idaho are the people and community. There aren't many places you go around the country where people say hello, take care of each other and give back and have such a pride in the place they call home. I'm super proud to live in Idaho and raise my family here.
— Erin Volk, REALTOR®
The Terrain and Temperature in Idaho
If you are new to the area, it might surprise you that Idaho is made up of complex terrain and temperatures across the state. Eastern and Northern Idaho receive more rain than the Boise area in the southwestern part of the state, where rainfall isn't as bountiful.
The moisture to the north and eastern parts of the state makes Idaho a great place to visit all year round. The mountain gets lots of snow during the winter, providing perfect powder for activities like skiing, snowboarding, or one of our favorites, snowmobiling across the countryside.
During the summer, the moisture in the mountains and the higher elevations create cooler areas, ideal for escaping the heat during the hottest of days. An afternoon of hiking, hanging out at a mountain lake, or enjoying walking through the quaint mountain towns, allows you to keep cool while enjoying time outdoors.
Although the temperature and amounts of rain vary in different areas of the state, one thing you get in Idaho, no matter where you live, is ample sunshine! With over 200+ average days of sunshine a year, Idaho is a great place to enjoy the great outdoors year-round.
The state has beautiful mountains with over 4.5 mission acres of protected wilderness, making it an ideal place to hike, camp, and enjoy the great outdoors. This brings us to all the activities you can enjoy in Idaho.
Outdoor Activities in Idaho
Our lives are busy, and we all seem to be tethered to our phones and computers to get things done. After a busy week, it's time to escape and relax in the great outdoors. Offering a limitless amount of things to do outdoors – camping, hiking, skiing, and so much more – Idaho has the perfect adventure for you.
Idaho is a great place to raise a family. We enjoy skiing, mountain biking, camping, hiking, running on the greenbelt, and paddleboarding. We love having access to so much outdoor recreation and beauty, all within an hour of my front door. Living in Boise has been fantastic for our family too. It has big town amenities yet the small-town charm of kind people and safe neighborhoods.
— Diana Reynolds, REALTOR®
Lace up your hiking shoes and strap on your backpack to hike one of the trails in our natural forests. There you can find that perfect place to camp for the night as you gaze up at the unobscured night sky filled with stars.
Not a fan of setting up your tent and sleeping on the ground? Check out one of the Glamping Sites in a yurt at an Idaho State Park. These tents are set up in areas across the state where you can experience camping and looking at the stars while still having amenities like a wood stove, iron-claw tub, and a soft, comfortable bed. Yurt camping is perfect for those who don't mind being outside but enjoy a warm bed, rather than the hard ground.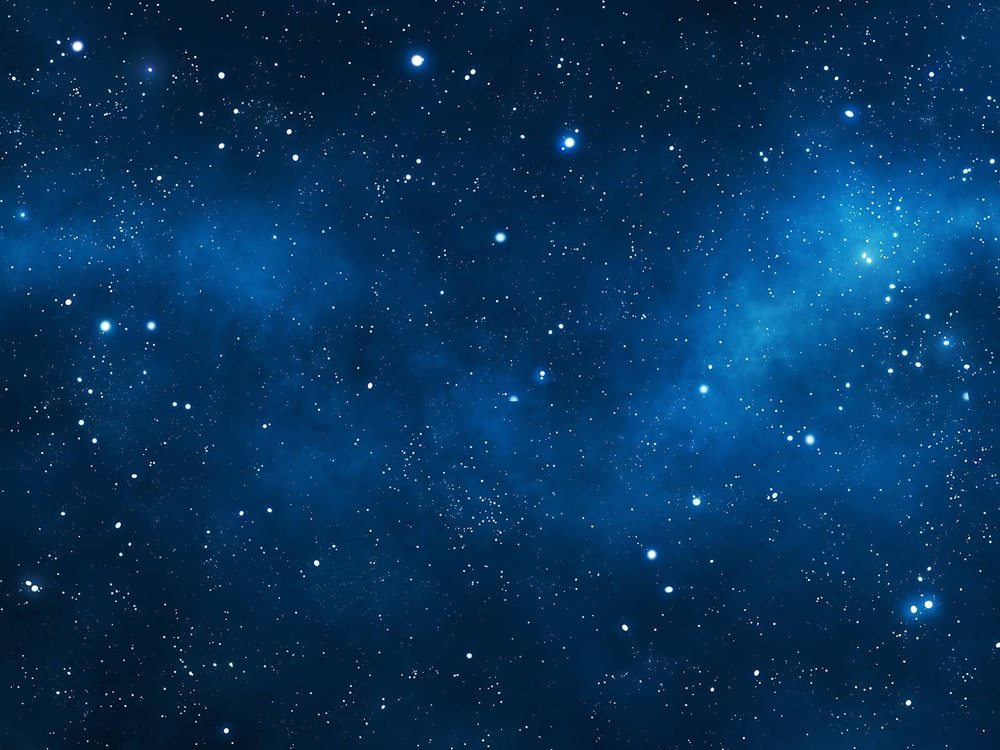 Photo Credit: iStock.com/kevron2001
If you truly want to escape and see the depths of the Milky Way, be sure to visit the Dark Sky Reserve in Idaho. This area stretches 1,416-square miles in Central Idaho and is the United States Gold Tier dark sky preserve. If you spend the night in the Dark Sky Reserve, you'll look up and see stars that outnumber the sand you can hold in your hand. This is because beginning in 2017, the area started to remove the light pollution that keeps us from seeing the vast number of stars in the sky. Whether you are visiting or have moved to Idaho, the Dark Sky Reserve is something to see.
Spring and summer activities are not limited to hiking and camping. Idaho has some of the best rafting and kayaking rivers in the country. Paddle down the deepest canyons or raft through the roaring rivers with world-renown white water rapids. There are miles and miles of white water rafting adventure in Idaho. Don't forget the fishing pole! You want to be ready for some wild trout, steelhead, or even a giant white sturgeon.
Idaho also has some of the best biking trails and paths in the northern US. Hundreds of miles of paved bike trails provide waterfall views and scenic pathways. You won't get tired of looking for your favorite path in different parts of the state. Boise alone has a 25-mile green belt along the Boise River which is great for riding or walking with river views.
No matter what time of year, one of our favorite things to do is find one of the 130 soakable natural hot springs In Idaho. Although several states have more hot springs, Idaho has the most usable natural hot springs, making it not just a destination but a "must do" when visiting or living in the state. Some of the best hot springs are in the central mountain ranges of the state, where natural hot springs are created along the rivers, producing an incredibly beautiful and serene place to soak and relax.
There is an abundance of winter activities to enjoy – beyond skiing, snowshoeing, and zipping through mountain meadows on a snowmobile. Check out this extensive list of things to do in Boise During the Winter for more activities in and around Boise.
Lots to Love About IDAHO
These are only a few things we love about living in Idaho, and although our state is bountiful with outdoor activities and adventure, there is so much more to do in this beautiful state.
I love Idaho because it is the perfect place for young people to relocate to. The Idaho job market is thriving and there is always something to do on the weekend, whether it be enjoying up-and-coming city life, to taking a short trip to the mountains to ski, hike, or camp.
— Suzanne Kanz, Digital Media Specialist
Our cities have unique cultures and people like the Basque community in downtown Boise. As one of the largest Basque communities in the United States, the Basque people found the Boise area ideal for sheep herding and ranching. You can visit the Basque Museum and Cultural Center, where you can learn about the Basque people of Northern Spain who settled in the area during the early 1800s. Don't forget to visit the Basque Block in downtown Boise, where you can enjoy Basque cuisine and take in the local culture or attend the San Ignazio Festival held in July on Basque Block.
We definitely take advantage of Idaho outdoors with our two boys – fishing, white water rafting, floating the Boise River, boating and wakeboarding, camping, dirt biking, golfing, snowboarding and snowmobiling. The outdoor activities for every season are endless and we love adventure. The entertainment goes beyond the outdoors too. We've enjoyed plenty of concerts, music festivals, Shakespeare Festival, X-Games, Hamilton, Cirque de Solei, the Spirit of Boise hot air balloons, Twilight Criterium and Monster Jam! We have fun whether we stay close to home in Boise or venture to McCall, Stanley, Red Fish Lake, or Island Park. We LOVE Idaho!
— Kristi Farrell, Marketing Director
Another festival that occurs each year is the Spirit of Boise hot air balloon rally. This event attracts dozens of balloon pilots and thousands of fans. For three days each summer — usually over Labor Day weekend — the Boise sky is filled with hot air balloons. They launch early each morning from Ann Morrison Park. With free tethered rides, a chance to meet aeronauts, and one-of-a-kind night spectaculars, the Spirit of Boise Balloon Classic is truly an event you need to experience!
Whether it's experiencing all of the outdoor adventures this state has to offer, enjoying a show at the Egyptian Theatre or the Idaho Shakespeare Festival in Boise, or checking out one of the many local restaurants, wineries or breweries, there is so much to explore and love about living in Idaho.
Main Cover Photo Credit: iStock.com/miker8863