Winter is still going strong, and plenty of snowy Idaho destinations are calling your name. From world-class skiing to a relaxing soak in the hot springs, backcountry snowmobiling to dining on top of a mountain– whatever your pleasure, there is something for everyone.
Whether you are a lifetime Idahoan, new to the area, or considering a trip to our beautiful Gem State, winter is a season for bundling up and exploring all Idaho has to offer!
Sun Valley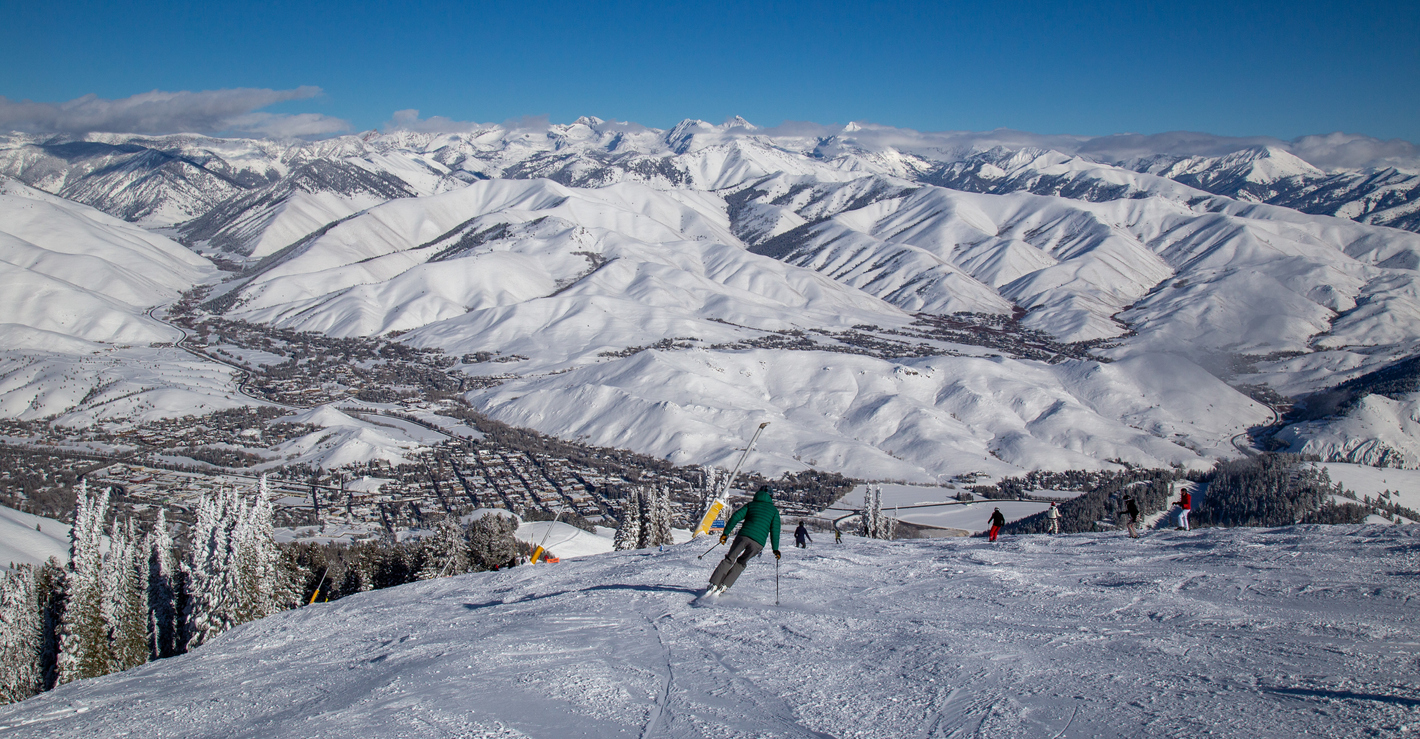 Home to Dollar Mountain and Bald Mountain, Sun Valley Resort is a quick three-hour drive from Boise. If you are a skier or a snowboarder, you will have your fill with almost 3,500 vertical drop, over 2,000 acres, and 100 runs of cruising terrain.
If skiing isn't your thing, hop on the Express gondola and climb up to the top of Bald Mountain to enjoy America's original on-mountain dining experience. Sitting at 7,700 feet of elevation, The Roadhouse has offered a full menu and breathtaking views since 1939!
Trade your skis in for ice skates and enjoy an afternoon on the Northwest's largest outside, un-refrigerated, outdoor ice rink. Christina Potters Ice Rinkis maintained by the Ketchum Parks Department– it offers FREE admission, FREE skates, pucks, helmets, and hockey sticks!
Treating yourself is good for the soul. Massages, facials, and other spa treatments can all be found at either Zenergy or the Spa at the Sun Valley Lodge. Both boast outdoor hot pools and full-service spa amenities, including a fitness center and yoga studios.
Looking for the ultimate backcountry adventure? Yurtit up! Push off for Galena Lodge or one of Sun Valley Trekking mountain huts! Sun Valley Trekking is widely recognized for creating one of North America's oldest and most distinctive backcountry hut systems.
McCall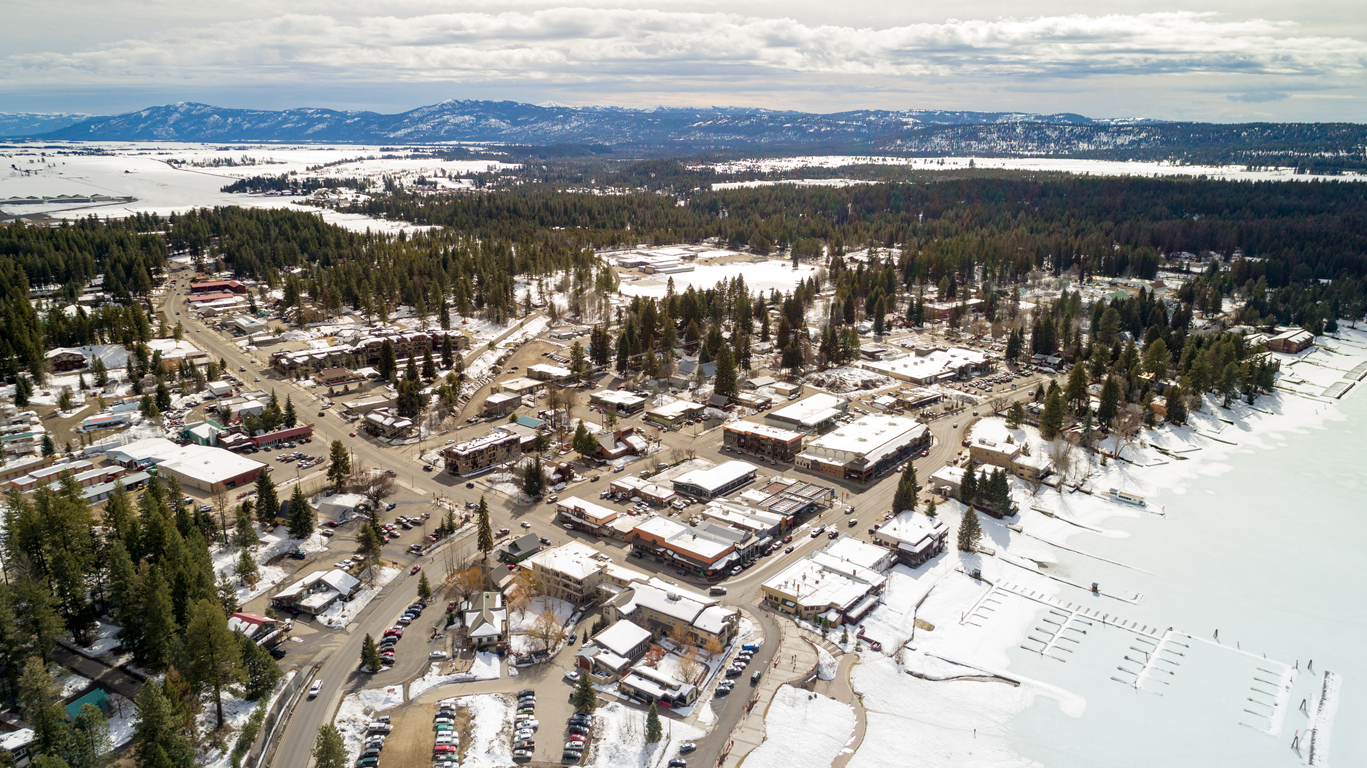 Just a short trip two hours north of Boise, situated around Payette Lake, McCall has been a desired recreation destination for decades. Not just a summertime playground, the quaint town offers a variety of winter activities to experience and eateries and breweries to enjoy!
Brundage Mountain Resort is less than 15 minutes from the heart of town. With just under 2,000 acres of the "best snow in Idaho," shredding the slopes makes for an amazing day! The mountain offers terrain for a beginner skier and snowboarder to the adrenaline-seeking adventurist.
Head to the McCall Activity Barn; McCall's premier snow tubing hill offers freshly groomed lanes, friendly staff, and endless fun! Take a ride on the Magic Carpet conveyor belt to lap the hill in 7 minutes.
Unwind after a long day of playing in the snow at the Gold Fork Hot Springs. Located just south of McCall in the small town of Donnelly in the beautiful foothills of the North Fork Range. There are five pools to soak in, ranging from very hot to cool. Remotely situated, the sky will blanket you with stars while the water keeps you warm.
Tamarack Resort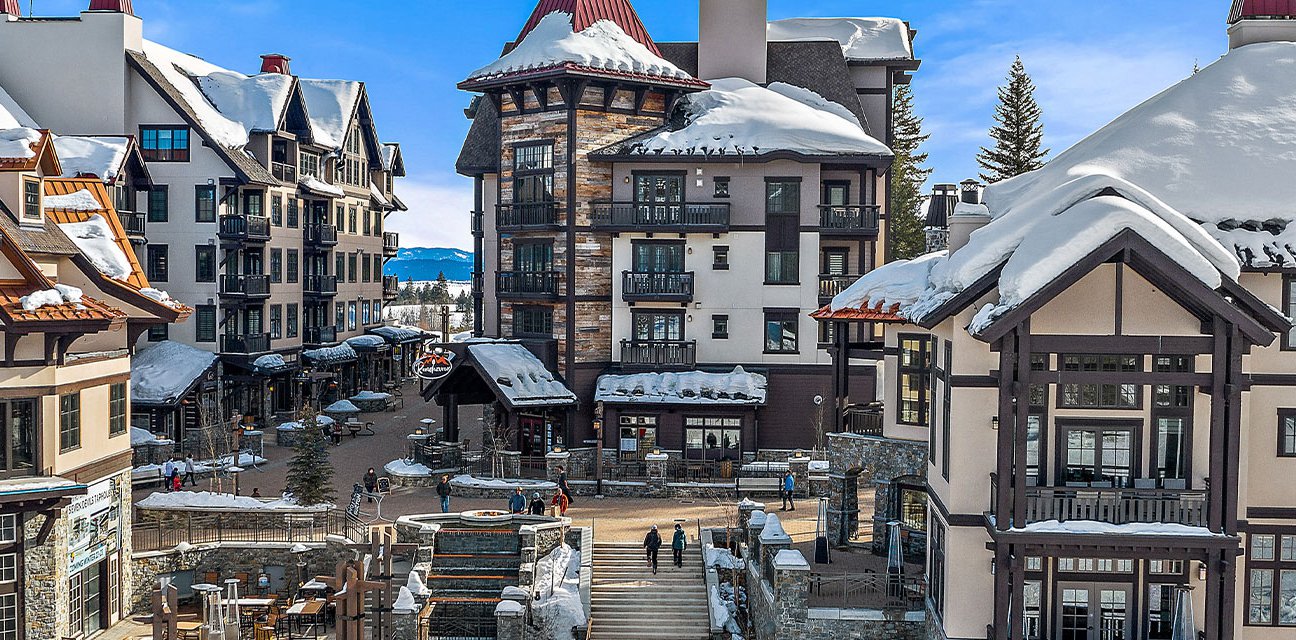 tamarackidaho.com
Valley county is a one-stop shop for all things fun. This small mountain community is a dream destination with two ski resorts within 30 miles of each other.
But if you want to experience a ski-in and ski-out kind of weekend, Tamarack is your vibe. Park the car, leave the worries at home, and enjoy a few days of no-fuss fun!
With 2,800 vertical drop, seven chairlifts, and terrain for every rider and skier– lap your favorite run!
Indulge in a gourmet meal at The Reserve or sip a beer at your own pace with the self-serve taps at the Seven Devils Taphouse.
A ski resort wouldn't be a resort without a spa, and the Tamarack spa offers a full menu of pampering services. From a Mountain High Facial to the Wild Elder Blossom Facial & Wild Yarrow Body Scrub Treatment– the Spa at Tamarack uses natural and luxurious treatments found only in the heart of Idaho Tamarack forests.
You don't need skis or a snowboard to have an outdoor experience.
Explore the woods on a fat bike or book a guided day of ice fishing!
Lake Couer d'Alene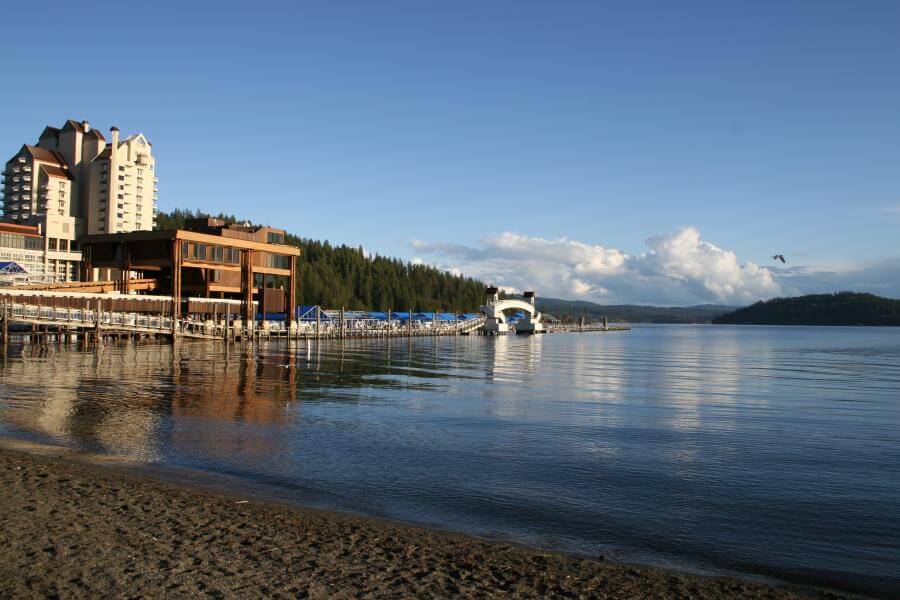 If you are up for a drive or a quick flight, we think Lake Couer d'Alene is worth the effort!
Just a quick 35-minute drive from the heart of Couer d'Alene, Silver Mountain offers over 1,600 acres and 2200 feet of vertical drop!
Did you know that this mountain is home to the WORLD'S longest gondola ride?!
Easy access and the most affordable prices– Lookout Pass was voted the most family-friendly mountain resort in the Pacific Northwest by visitors at OnTheSnow.com. Known for offering a free ski school for kids, the annual snowfall of 400 inches keeps people coming back for more!
Enjoy the lake by way of a cruise! Bringing fine dining and unforgettable lake views together, Lake Coeur d'Alene Cruises offers a taste of winter cruises from February – March! Or skip the dinner and take an afternoon scenic hot chocolate cruise!
With more than 125 boutique storefronts and restaurants, Coeur d'Alene is the perfect weekend getaway for anyone looking to stay, play, and shop!
Island Park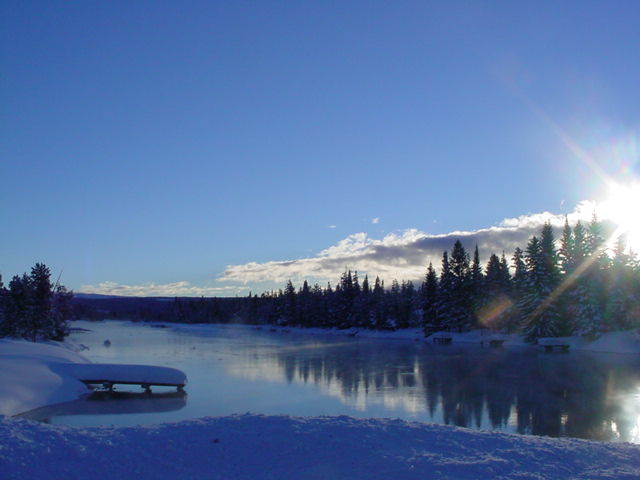 With 950 miles of groomed trails, one of the most famous trout streams in the United States, within the Greater Yellowstone Ecosystem– Island Park, Idaho, is truly a magical winter experience! Deep powder, thick timber, and backcountry that will leave you wanting to come back.
The Henrys Fork is one of the most famous trout streams in the United States, and while it slows down in winter, the fishing is often still good. Some fly fishing shops rent fishing gear and snowshoes to help anglers access the best winter fishing spots.
Idaho City
With almost 60 miles of trail systems, Idaho City is the perfect day trip for outdoor exercise and a hot springs excursion.
Located just a short 45-minute drive northeast of Boise, The Springs is a spa-like retreat in a mountain setting. Seldomly crowded, with a large hot springs pool and reservable private hot tubs, you can easily take advantage of these hot springs to relax and soak in comfort.
The beautiful wide open spaces of Idaho are an invitation to explore your curiosity and discover something new! As much as we love our Idaho summer recreation, winter offers a variety of exciting experiences that can transform a weekend into an action-packed schedule.
We are grateful to live in a city that is not only a hub for day-to-day life experiences but is a perfectly placed home base for quick weekend getaways that make every season in Idaho memorable.