Surrounded by gorgeous backdrops, amazing communities and neighborhoods, limitless activities, entertainment and recreation…it's a blessing to live in such a beautiful part of the country.
The seasons are transitioning from summer to fall and Labor Day is just around the corner. Living in the Treasure Valley, we all know that this time of year in our area offers great ways to get out and explore! There's a long list of events you can add to your calendar of things to do in Boise in September – providing endless opportunities for fun and adventure.
We've put together a list of activities for you to consider, kicking it off with the Spirit of Boise Balloon Classic, which we all look forward to annually. As we head into the long holiday weekend ahead, be sure to check the calendar of events and don't miss the Light Glow Spectacular, Friday Sept. 1st!  
Looking for more activities to keep you busy this fall? We've put together a list that's great for solo adventures or with groups of friends and family to find fun throughout the Treasure Valley!
1) Family Activities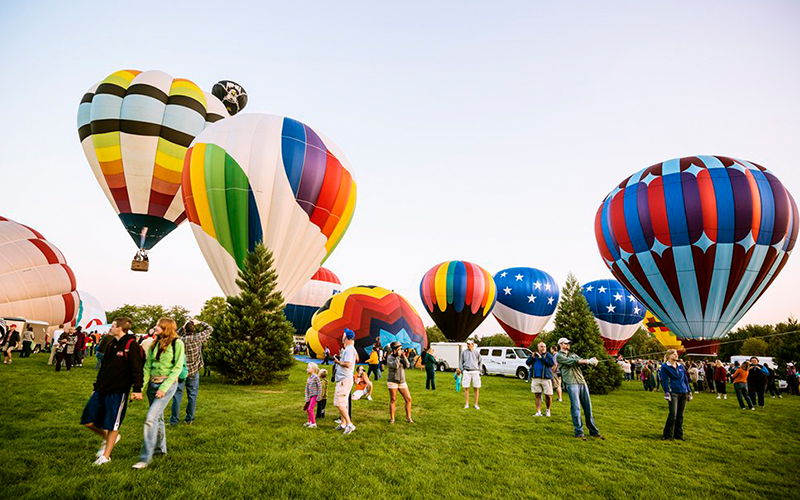 Spirit of Boise Balloon Classic
Do you remember what it felt like to start a new school year? The anticipation of seeing school friends again and meeting your new teacher, as well as the back-to-school shopping was always exciting. Lunch boxes, sneakers, new outfits, new backpack, sharpened pencils…it all added to the excitement of starting a new year in a new grade.
Remember running around with friends after school during the warm September evenings and making plans for the weekend? Many of us are adjusting to the routine again and getting our lives back on  schedule, but that doesn't mean the fun has to end!
Maybe now it's your turn to be the parent who plans the adventures and schedules the hangouts that turn into lifelong memories for your kids and their friends.
Do your kids a favor:
"Hey Google, add __________ to my calendar for September."
2) Festivals, Fairs & Shows
Kuna Rodeo
Our neighbors have been hard at work organizing all kinds of activities this month.
It's time to dust off the cowboy boots and wrangle the family for the Kuna Rodeo! There's something for everyone as contestants showcase their skills in Bull Riding, Barrel Racing, Steer Wrestling and more. Vendors will be throughout the area and each night features a concert to kick up your heels and have a good time. Kuna Rodeo is just one of the activities ushering in fall in the Treasure Valley. From the Boise Bacon & Beer Fest to the Fall Swap Meet & Drag Racing.
There's a little something for everyone, so take a look and grab your tickets before they sell out!
3) Staying Active

FitOne Half Marathon
Here's to the gear nerds, weekend warriors, and everyone that can't get enough of the sweet mountain air. If you're the type of person who's always up for a new adventure and stays ready for the next physical challenge, these are the events you've been waiting for.
So, lace up those running shoes and check out one of these upcoming outdoor events here in the Treasure Valley.
New to town? Tired of your work-from-home schedule? One of the fastest ways to feel healthy in a new place is to join an active, outdoor community.
Lucky for you, we have plenty to choose from!Pickleball and Disc Golf have taken off in Boise recently and new groups are forming all the time. Maybe it's the endorphins, but people just seem to be nicer when you're out doing something good for your body. Get out there and join them!
4) Arts & Music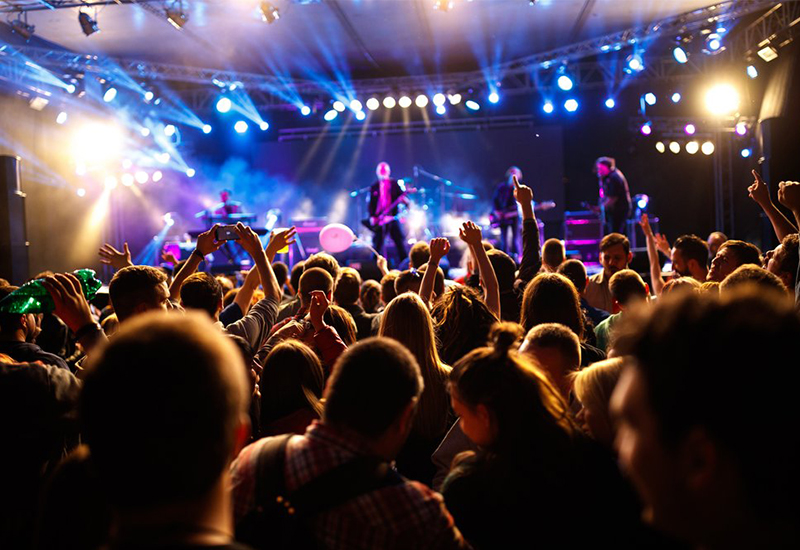 There's something magical about a good concert. The music, the lights, even the sore throat you get from singing your lungs out… it's hard to beat a night out listening to your favorite artists. With a ton of great genres lined up this month, you'll have a blast soaking up the sounds at some of the Treasure Valley's iconic venues.
All details subject to change. Refer to the individual event pages for official information.
Thinking About Moving?
If you're moving in, moving out, or recruiting someone to be your neighbor, start by checking out thecurrent real estate listings in Boise. It's free!
Looking is totally free and we don't require an email address to view the photos (unlike some other companies out there). So take your time and scroll to your heart's content.
We believe everyone should love where they live, but moving and all that entails, can add a lot of stress to your life if you don't know what mistakes you should avoid. That's where we step in.
At the Mike Brown Group, we pride ourselves on helping people just like you find their next home in Boise and surrounding areas.
Work with an expert!
Call the Mike Brown Group at 208.278.4300 to learn about your next steps, whether buying or selling, in today's real estate market.