Pumpkin Spice + Fall Nights
October in Idaho is known for its glorious fall colors, crisp air, and spooky activities that celebrate the season's moody vibe. As the leaves transition from summer green to shades of red and gold, the Gem State also transitions to cornfield adventures and cozy firepit nights. Whether you're a lover of the great outdoors, a food enthusiast, or a newbie to the pumpkin patch scene, there are a ton of October Activities to make the most of the fall season!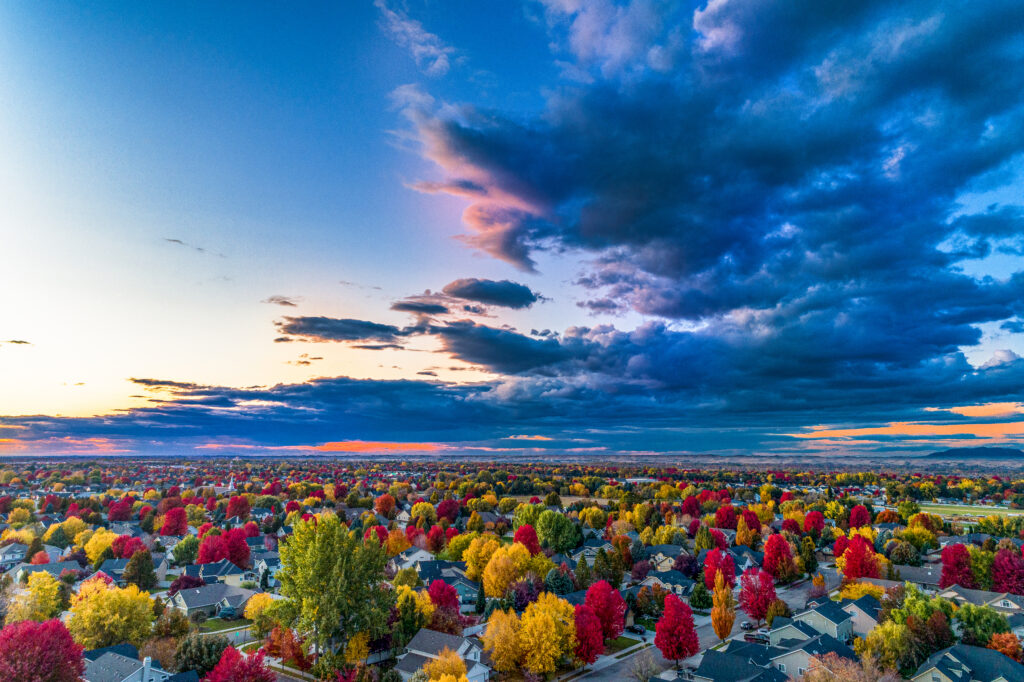 Halloween Events
If you are craving a spooky bar crawl, get ready to explore the city's most thrilling and spirited venues available at the Boise Halloweekend Bar Crawl. Every participating location will transform into a sanctuary of Halloween festivities, adorned with Halloween decorations, enchanting drink specials, and hauntingly pleasant surprises. Satisfy your cravings with uniquely brewed concoctions, horrifyingly tasty creations, and mysterious mixtures!
Have a spooktacular time at the Boo-Fest, where you'll enjoy all things Halloween, from costumes to candy and more!
Haunted Houses
Halloween wouldn't be Halloween without a haunted house, and lucky for you, Idaho has haunted houses that scare even the bravest of souls!
Located in Downtown Caldwell, Requiem Haunted House is over 13,000 square feet of terror! Enter at your own risk, but just know once you enter the century-old building, you will never be the same!
Pumpkin Patches / Corn Mazes
Pumpkin patches and corn mazes are just better together! But whether you are on the search for the perfect pumpkin or planning a fall family activity– there are plenty of patches and mazes to choose from.
From Cinderella's to Blue Dolls, you will find a variety of pumpkins for your front porch at Crossbar Two Produce.
Pick pumpkins and get lost in Idaho's original corn maze at Lowe Family Farmstead!
Family
The event you've been waiting for! Celebrate two of your favorite things in your favorite month- dogs and beer! Dress up your favorite pup and enjoy the Oktoberfest-themed celebration! Savor some of the best seasonal brews and let your best friend run through the splash pads!
Festivals & Events
Everything you could possibly want to bring fall into your home is under one roof at the Canyon County Fall Home Show!

For the last nine years, Boise Brewing has held the Hoptober Freshtival in front of their brewery, bringing beer lovers and hop farmers together.  Join in on the celebration and enjoy over 70 fresh hop and seasonal beers from 35+ local to regional craft breweries.
Stay Active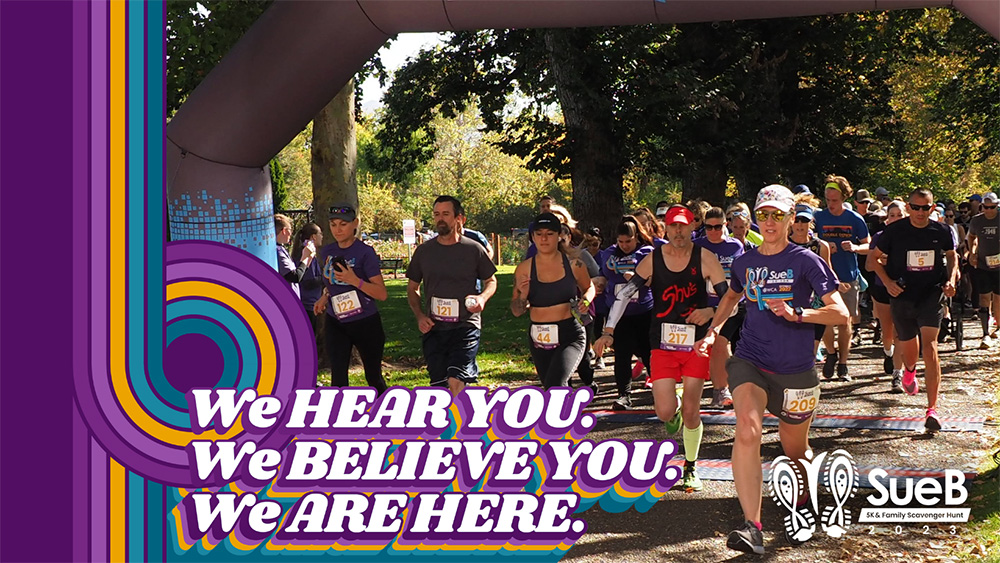 Even with the weather turning colder, there are still plenty of opportunities to enjoy the outdoors while staying active! Walk or run for a cause or trick out your costume and treat yourself to a ghoulish run at the YMCA's Halloween Run! 
Arts & Music

Now is your chance to relive your 80's childhood– Guns N' Roses is coming to the Ford Center!!
Don't miss your opportunity to see the legendary Adam Sandler– he's bringing his "The I Missed You Tour" to Nampa!
From Macklemore to Godsmack, Derek Hough's Symphony of Dance, and Dwight Yoakam– country or comedy, the lineup of events in October is endless!
Whether you want to spend a beautiful fall day strolling through a pumpkin patch or get your heart racing to tiptoe your way through a haunted house, the month of October offers something for all of the senses. From the colorful foliage and savoring seasonal craft beers, we are reminded of how wonderful Idaho is in this new season. Before the last leaves fall and the snow begins to fly, make the most of the opportunities to make lifelong memories with all of this month's activities and experiences!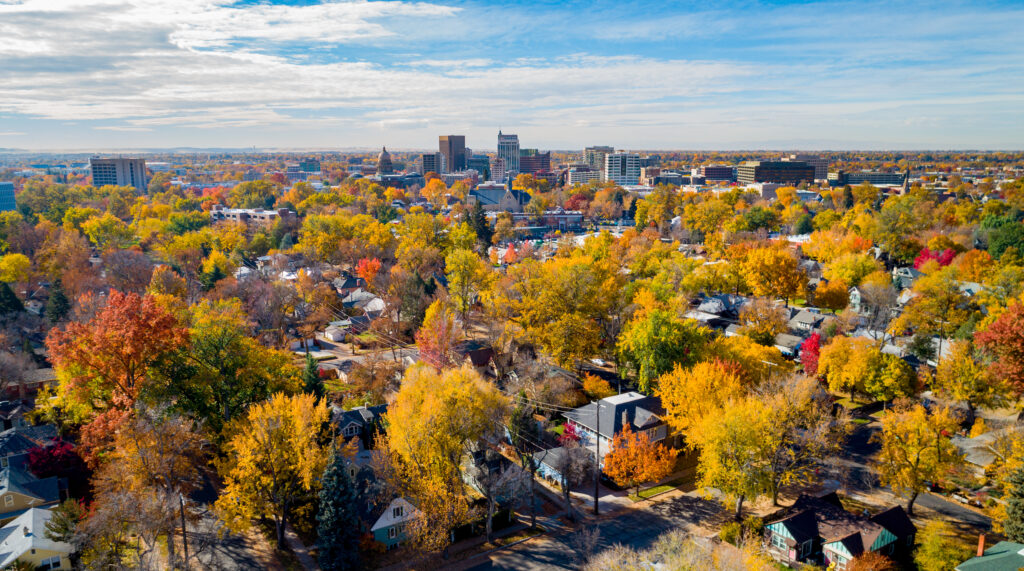 Related Articles