Main Content
Kerrylyn Miller

Save Time

Stress Less

Love Your Home
Kerrylyn grew up on a ranch west of Edmonton, Alberta which taught her the importance of hard work and getting the job done. After graduating from Montana State University, she moved to Boise and quickly fell in love with this great city and milder climate!
Kerrylyn has been in Boise for over 27 years and has raised her family here in the Treasure Valley. With over ten years in the tourism industry, Kerrylyn marketed Boise and the Treasure Valley both nationally and internationally with the Boise Convention and Visitors Bureau. Kerrylyn has also served as a board member with the Boise Valley Economic Partnership in helping grow the business community across the valley. She is well versed in what Idaho and the Treasure Valley have to offer and has a great passion for sharing this with her clients.
Kerrylyn has been a Rotarian for over 20 years and believes that we must work to keep our community strong from education to business to recreation. She donates over 100 hours annually to projects such as Boise Civil Air Patrol, Boise Schools, assorted Booster Clubs, and The Hope House.
Kerrylyn has been a Top Producer and received the Circle of Excellence Award since being a professional realtor for over 10 years. When asked how she accomplishes the success year after year, her response is always… "I never forget what my dad taught me- 'always take care of your customers and you will never be without customers'". It has been the magic to her success.
Her entire working career has been customer-centered. She has a great passion for ensuring that customer expectations are met and thrives from it. Kerrylyn looks forward to working with you!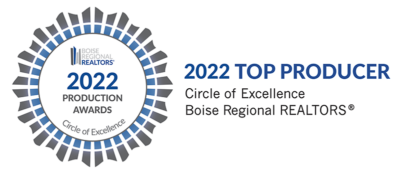 Circle of Excellence Production Award
Boise Regional REALTORS® Circle of Excellence Production Awards recognize REALTOR® members whose production volume reaches defined levels for the year as reported in the Intermountain MLS.
---
Community Involvement
Featured Idaho Nonprofit Organization:
Idaho Sled Hockey
There are many great organizations and causes that Kerrylyn actively supports. These are just some of the causes she champions.
---
"Our agent Kerrylyn Miller was fantastic and the support staff from the Mike Brown group were just as amazing! We sold our house in three days, but that was just the beginning of the incredible support from our agent and the MBG staff. They professionally handled all issues arising from the closing process and we closed in record time. Thank you Kerrylyn Miller and Mike Brown Group."
- Michael
"Kerrylyn was incredible to work with! She is so organized, kind, accommodating, patient and helpful. This is the second house we have purchased with Kerrylyn's help and I can't imagine ever using anyone else. I can't say enough wonderful things about her or our great experience!!"
- Cassi
"Thank you Kerrylyn for all your help! We had no idea how overwhelming and stressful building a home could be. We absolutely loved working with you. You never left any questions unanswered and always responded promptly. You made the process simple and easy to understand for us and we appreciated your patience and expertise. Your insight was extremely valuable to us and I don't think we could've done it without you! We will definitely recommend you to anyone buying or selling a home!"
- Melanie LaPorte
"Kerrylyn helped me find my dream home in a competitive market. She is the best realtor I have ever worked with and I highly recommend her."
- Marissa Watson
"Agent Kerrylyn is fantastic! She is organized, has timely and efficient follow through, cultivates and maintains strong relationships with service providers in all parts of the process, is strategic in her approach to buying and selling homes. I value her integrity and professionalism. I appreciated when she was unavailable that she connected me to another associate who was incredible as well. It was comforting to work with a team I trusted."
- Sharon
"Kerrylyn was helpful and patient with me through the multiple homes that we went to. Her expert eye to the details and honest answers were very helpful in selecting the right home for the amount that we wanted to spend and the area we were interested in. She was always right there when I had a question on a house. When we found the home we wanted she was on top of everything getting the papers we needed and answering the questions we had within minutes usually. Kerrylyn made you feel more like a friend that she was helping out than a client of hers and after the sale was finalized she didn't just disappear. She has checked in on us to be sure all is going well and that there were not any unsuspected problems after the closing. I would recommend her for your home purchase!"
- Lezlie Price
"Kerrylyn did an outstanding job getting us the perfect house on very short notice. It ended up taking much longer than expected to get the house built due to COVID, parts shortages, and labor delays. She was there for us from beginning to end always with a smile on her face. She promptly responded to all our questions and was always there at the meetings to support us and was happy to see us. She has helped all the members of the family get new housing in the Treasure Valley area and I would happily recommend her to anyone needing real estate services."
- Dave&Kathy McDougall
"I had the pleasure of starting to work with Kerrylynn Miller in the beginning of 2021 and closed on my first home at the end of March! I was so shocked we got it done in this crazy market, but it does not surprise me due to her professionalism and knowledge of all things real estate. She was very responsive and always kind. I would recommend her to anyone moving inside or outside the Treasure Valley."
- Taylor Bothke
"Kerrylyn is a delightful, easy person to work with. She searched for a home for us off and on for several years, and was always pleasant and concerned for what was best for us. She wasn't pushy or irritable, but thoughtful--always kept what we were really looking for in mind."
- Smultanen
"My husband and I are very pleased with the way we were guided through the process of buying a home through the Mike Brown Group of realtors. Our realtor, Kerrylyn Miller, answered our phone calls and/or e-mails promptly and answered any questions or concerns in a very timely manner. The office staff was, likewise, was efficient, friendly, and prompt in their responses to our questions."
- Tom And Ginny Klein
WHEN YOU'RE READY
I'M HERE FOR YOU
CREATE
We will create a strategy for buying or selling your home and get you moving.
CLOSE
Whether you bought or sold, we can't wait to celebrate with you!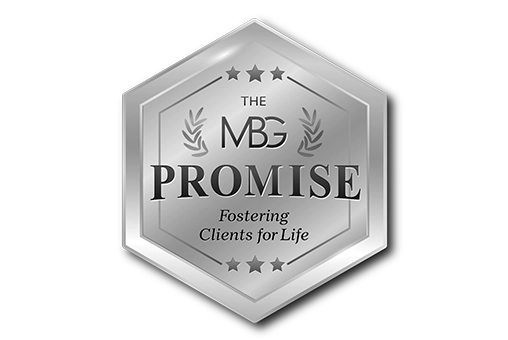 When it's time to buy or sell your home, you want to know you're in the right hands with someone you can trust.
We promise to help you navigate the process with ease and be with you beyond the closing. You will have someone you can count on for years to come.
Get in touch with an agent to start your journey home.